Mesut Ozil says his decision on signing a contract extension with Arsenal is not dependent on Arsene Wenger remaining in charge.
Wenger splashed out a club record £42.5m on Ozil when the Germany international signed for the club in 2013.
Ozil's current contract expires at the end of next season and the 28-year-old has previously said he wanted clarity over Wenger's future with the club before committing to new terms.
However, Ozil has indicated he may not follow Wenger, who is under increasing pressure following back-to-back 5-1 defeats to Bayern Munich in the Champions League, should the Frenchman leave the Emirates.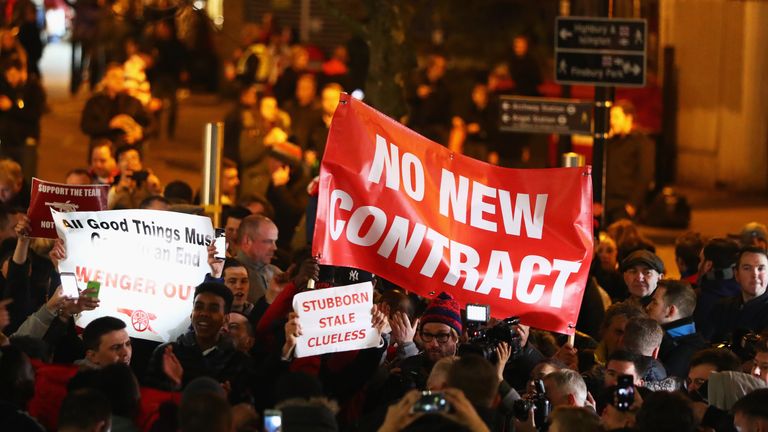 "I have always said I'm very happy at Arsenal. Everything fits here - the club, the fans and the city. Arsene Wenger was also one of the main reasons why I joined Arsenal," Ozil told Germany daily newspaper Bild.
"However, I also know that in football everything moves very quickly and a lot differently to what you had planned. Therefore, it would be wrong to say that my future is dependent on the coach."


Ozil has won silverware in Germany, Spain and England, but the World Cup winner is still hungry for further success and would like to add the Champions League to his list of honours.
"As a sportsman, you are never satisfied," added Ozil.
"You need this motivation. I would very much like to win the Champions League one day, ideally with Arsenal. I still have a year left on my contract here."