Ian Wright thinks Arsenal fans have taken a positive step by staying away from the Emirates Stadium in recent months.
On Sunday, there were swathes of empty seats around the ground as many season-ticket holders opted to stay away for the Gunners' 3-0 victory over Stoke.
There were also plenty of stay away fans at their previous two home games in the league against Watford and Manchester City and Wright, speaking on The Debate, thinks the sight of so many empty seats at what should be a crucial point in the season will unlikely to have gone unnoticed by the club's board.
When asked if the empty seats at Emirates will hurt the board, Wright said: "It should do and you hope that they will see that the fans have had enough.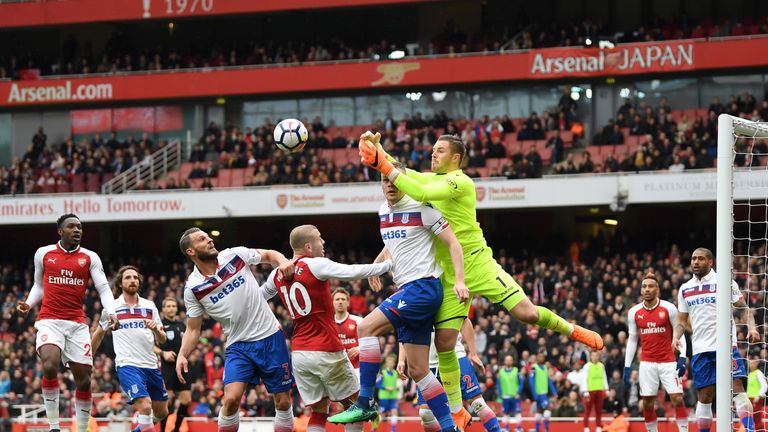 "Arsenal fans get a lot of stick on social media and people laugh at them. They threaten to do stuff and it doesn't quite happen but this is the first time I've seen a positive step from the fans.
"I'm quite pleased they've done it," the former Arsenal striker added.
"I was there the other day and it's not good to see but with the prices that they pay, they've had to listen to excuses, they've watched players leave, they've watched really incompetent performances and they've still gone in their droves.
"They should show that they are not happy. I'm pleased that they've done it and hopefully the board will be looking."
After Sunday's victory against Stoke, Arsene Wenger said the low Emirates Stadium crowd is the price they pay for their Premier League campaign.
Wenger's side face a crucial Europa League quarter-final against CSKA Moscow on Thursday but sit sixth in the Premier League, 13 points behind fourth-placed Tottenham, and Wright insists that's not good enough for Gunners fans.
"The Arsenal fans had success in the past and they want success back," Wright said.
"They've been very patient with what's happened. They've seen great players leave, players that should be making a difference for the club and taking them to the level they want to be. A level they've been at and enjoyed being there.
"Now, they are looking at the club falling away and nothing being done."