Criticism of Unai Emery's attempts to make Arsenal play out from defence is "disrespectful", Liam Rosenior told The Debate.
Emery's first competitive game in charge of the Gunners was a 2-0 home defeat by Manchester City on Sunday, and goalkeeper Petr Cech attempted more passes than in any Premier League game he played last season under Arsene Wenger.
He lost possession 11 times as Emery's new style faltered and goals from Raheem Sterling and Bernardo Silva gave the defending champions victory in his first game - but Liam Rosenior told The Debate some of the reaction to his opening game, including from former Everton and England manager Sam Allardyce, overstepped the mark.
He said: "Emery's probably spoken to the directors and said this is the way I play. This is what I can give you, not just over one year but over three, four or five.
"That Arsenal team have been struggling for a few years and it takes time to build something, and if you deviate from that straight away you already give away your power and style of play. It took Guardiola time to get Manchester City playing the way he wanted.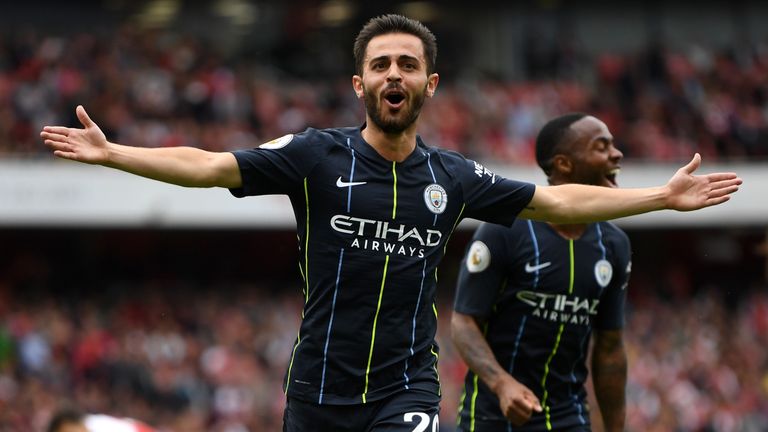 "Emery has come in at Arsenal, and they're trying to get in the top four, he's trying to play the same way. He's won titles with Sevilla, he's won three Europa Leagues in a row, and I find it a bit disrespectful to have a go at him trying to build something in the same way Jurgen Klopp and Pep Guardiola have in the past.
"Sam Allardyce was having a go at a manager who's just had his first game, playing against the best team in the league, trying to put a stamp on his philosophy into this club - let's see how Arsenal do in six months in six months' time, because I saw a lot of good in their play.
"Yes they lost, yes Cech made mistakes playing out, but I saw them being able to press the ball because they were trying to rest in possession."
Fellow guest Steve McMahon took issue with Rosenior's point, though, and said Emery had picked the wrong moment to begin a more fluid defensive style of passing against last season's runaway Premier League winners.
He said: "It's very naive at the moment; you've got to put it into practice first. It's the wrong time in the first game of the season, against Manchester City, the best team in the league. Pep had the best players when he was doing it - some of these couldn't kick a ball down a hill.
"It's not just about the goalkeeper, it's square pegs in round holes. Your style is only as good as the quality of your footballers."