Unai Emery's Arsenal: What's changed in the new regime?
Arsenal face Cardiff live on Sky Sports from 12.30pm on Sunday
Last Updated: 02/09/18 2:41pm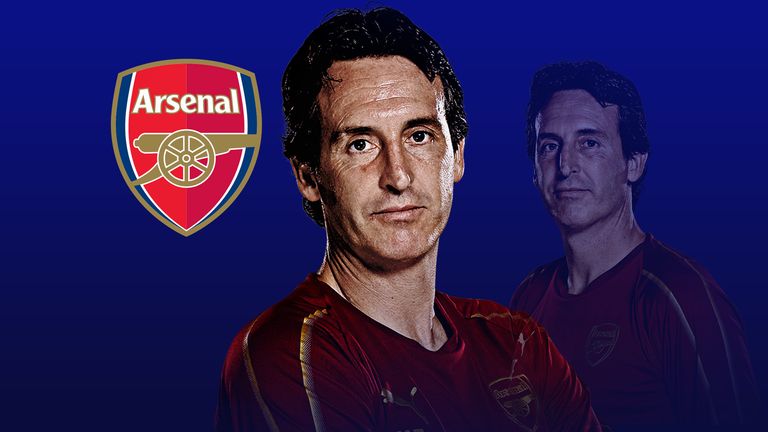 Arsenal have only won once in three games under Unai Emery, but his influence on the side is already becoming clear. Ahead of their Super Sunday meeting with Cardiff, Nick Wright looks at what's changed.
Ruthless selection policy
Three weeks into the season, Emery has already shown that he is unafraid to make bold selection decisions. Arsene Wenger was reluctant to make substitutions before the 70th minute and rarely dropped his senior players, but Emery has changed the dynamic completely.
Mesut Ozil is the most high-profile example of the new policy in action. Wenger always defended the playmaker against criticism, but there has been no special treatment from Emery, who told him he needed to work harder after his subdued showing in the opening day defeat to Manchester City. "Defensive moments are for each and every player," he said.
Ozil was then substituted in the 68th minute after another muted display against Chelsea, and he was not even in the squad when they faced West Ham. The official line was that he was unwell, but Emery's early weeks in charge suggest there might have been more to it.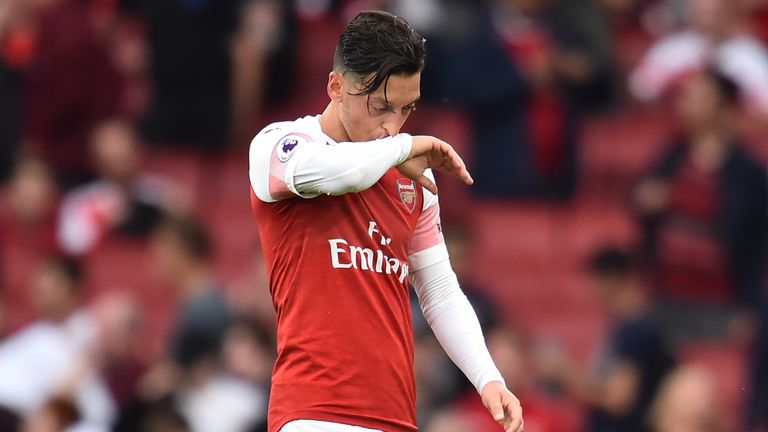 Ozil is not the only player to have felt Emery's ruthlessness. Granit Xhaka started all but one of their Premier Leagues game under Wenger last season and was only substituted seven times in total, but he was hooked after 70 minutes against City and hauled off at half-time against Chelsea. Aaron Ramsey, meanwhile, was dropped to the bench at Stamford Bridge.
Emery's disregard for reputation can be seen in his faith in youth, too. Teenaged midfielder Matteo Guendouzi was playing in France's second tier last season but he earned praise for his performance against City and kept his place against Chelsea and West Ham, with Lucas Torreira forced to settle for a place among the substitutes.
Playing out from the back
Arsenal's build-up play under Emery went under the microscope on Monday Night Football last week.
"I have to say that last season this idea that Arsenal were always great under Arsene Wenger playing the ball out from the back was a nonsense," said Sky Sports pundit Gary Neville. "I thought they were hiding on the ball in midfield in the last two or three seasons. The combinations weren't there and the options weren't there."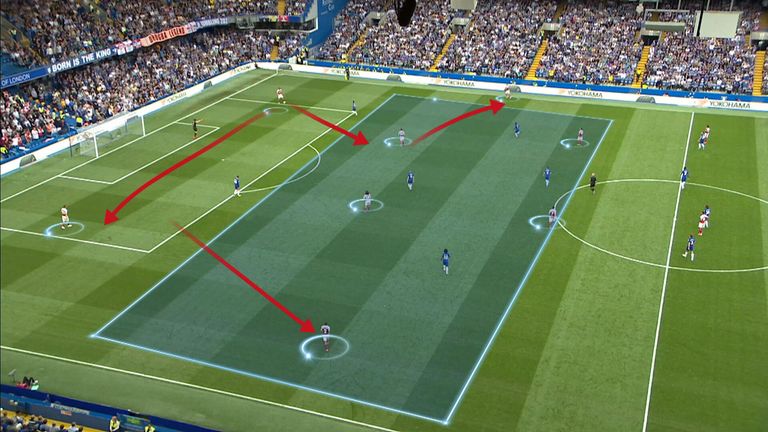 Neville pointed to the improvement in the team's shape against Chelsea, highlighting the 45-second passage of play which led to Alex Iwobi's equalising goal, and the stats certainly support the notion that Arsenal have dramatically changed their approach. According to Opta, Cech has gone from averaging four short passes per 90 minutes last season to 21 in the new campaign.
"Over most of my career I was always asked to play long, so this is a pleasant change for me," said Cech. "Emery wants to play football and dominate the game and that's what we're doing, we're not just kicking the ball up front," added Henrikh Mkhitaryan.
Of course, the emphasis on playing out from the back has almost backfired on several occasions. Against Manchester City, Cech struggled badly, at one point almost passing the ball into his own net, but the intent is clear. Emery is eager to instigate a more modern playing style at Arsenal and some of the early signs are encouraging.
"They are getting caught on occasions and the execution is wrong but to say that the idea is not there or it is the same as last year is an absolute nonsense and it is disrespectful," added Neville.
Pressing priority
Playing out from the back is the priority with the ball but it's all about pressing without it. "He wants us to press and press really high up the pitch," said Ramsey recently. "He demands a lot," added Iwobi.
High-pressing tactics are nothing new to the Premier League, with Pep Guardiola, Jurgen Klopp and Mauricio Pochettino all employing them to good effect in recent seasons, but they were not used consistently by Wenger, whose Arsenal team was often accused of lacking structure and organisation out of possession.
"The coaches have different philosophies, they are completely different," said Hector Bellerin in pre-season. "Arsene Wenger was a manager that left a lot of inspiration with the players. He gave you a lot of freedom and now Unai Emery is a bit more tactical, more organised on the pitch."
According to Neville, Emery needs time to get those ideas across. "For me, the idea of what the coach has been trying to work on is there," he said. "He is trying to undo quite a lot of the bad habits, to be quite honest with you, that have been going on for the last five or six years, that those players have had in them."
But while Emery's players are still getting to grips with when and where to press, Premier League tracking data underlines a dramatic increase in intensity. Arsenal ranked eighth in the division for distance covered last season, but in the new campaign they have covered more ground than any other side. They have also made the most high-intensity sprints.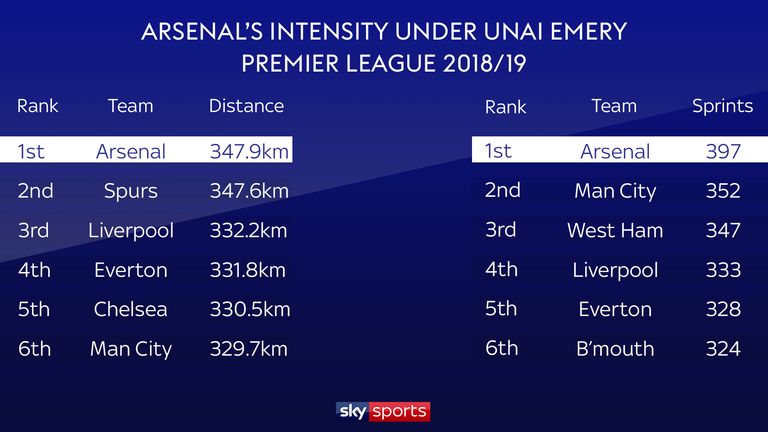 Emery has plenty of work still to do to tighten Arsenal up defensively, but the numbers show the players are embracing his approach and responding well to a more gruelling training schedule. Emery's high-pressing tactics require high levels of fitness, meaning the players have been pushed harder than ever on the training ground.
"It's changed a lot," added Bellerin back in July. "We're working harder than we used to work. We're doing a lot of work in the gym that obviously we always used to do, but I think it's turned up a notch. He is a coach that wants us to press, to run around a lot during the games so obviously if we want to be ready to do that in the league we have do it in training."
Arsenal are already feeling the benefits. Emery will hope to see more progress when they face Cardiff on Sunday.
If you're reading on skysports.com comment below to get involved in the debate, but please adhere to our House Rules. If you wish to report any comment, simply click on the down arrow next to the offending comment and click 'Report'.