Sol Campbell's Macclesfield job can be springboard for future success
Last Updated: 30/11/18 8:55am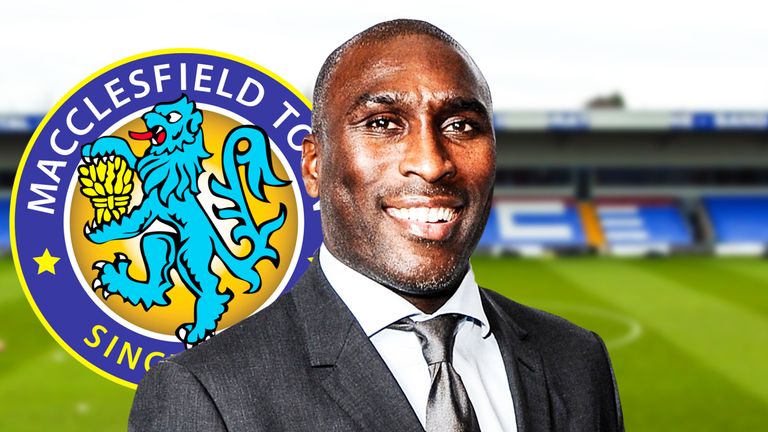 It's fair to say that Macclesfield is probably not where Sol Campbell thought his managerial career would begin, but the ex-Arsenal defender is determined to prove he is the man for the job.
"I don't want to go too low that it's a struggle," Campbell, quite ironically, said in February. "I don't want to go too low that I'm under someone and thinking 'what am I doing here?'
"I'm confident and it's not like it is rocket science to run a football club.
"If you're intelligent enough and a quick learner you will learn pretty soon, within two or three games, what the team needs, training-wise, to survive in that league, get better in that league, to get in the play-offs or even win the league."
Claiming the Sky Bet League Two title this season is unlikely considering Macclesfield are rock bottom of England's professional football pyramid, but Campbell's prior ambition to taking the reins on an 18-month deal already shows his desire to turn the club's fortunes around.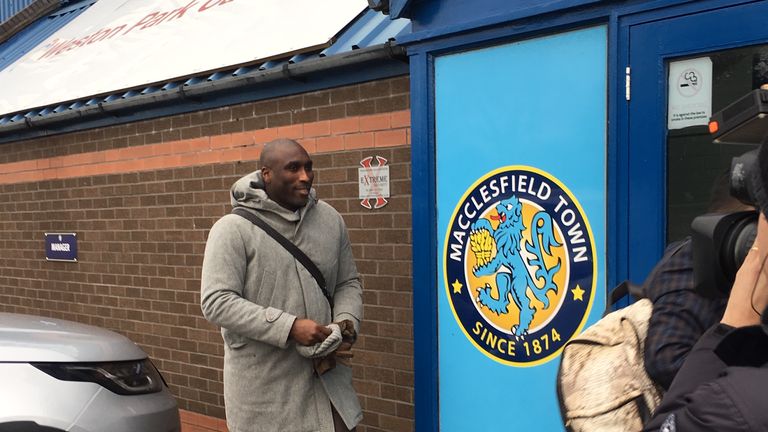 Campbell will be desperate to keep the Silkmen in the EFL, not only for his own personal record, but for the reason that they are the first club to give him a chance, unlike Oxford or Grimsby, who both turned down his services.
It may not be as glamorous as Steven Gerrard's job at Rangers and he may not have the resources of Frank Lampard's Derby, but Campbell is desperate to prove himself as a professional manager, even if others, such as Paul Ince, feel that he deserves to start at a higher level.
What better way to prove himself than taking charge of the club at the bottom of League Two? It's a gamble, but look what Eddie Howe has done at Bournemouth.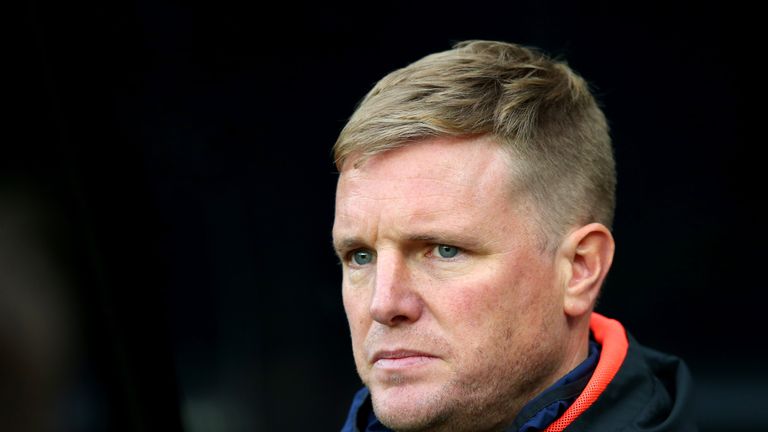 Howe took the Cherries from that position to the dizzy heights of the Premier League, where the club are currently eighth, winning the EFL's Manager of the Decade award in the process.
Critics will say that Bournemouth were significantly boosted by investment from their Russian owner Maxim Denin but before he arrived on the scene Howe had already led the club to promotion to League One on a transfer embargo, meaning they were not able to sign any players despite narrowly avoiding relegation the previous season.
Howe's philosophy of free-flowing attacking football - and exploiting the loan market in the early days - has been vital to their success and Campbell, speaking to Soccer AM in January, said that he was keen to implement his own style.
"I want to manage. I understand it's a difficult environment, even though I've got a top-notch CV, but I understand you've got to start from the bottom and work your way up.
"It's all about working towards my goal. Yes, you've got to start all over again, but it's all about building a new career and I'm willing to do that.
"I'm willing to get out there, get interviews and get my attitude and philosophy to football across."
Campbell's record as a player speaks for itself. Two Premier League titles, three FA Cup winners' medals and a League Cup.
Former team-mates Ian Wright, Ray Parlour and Danny Murphy have backed him to succeed in the new role, but his managerial record is a blank canvas.
However, Campbell has recently spent time assisting Aidy Boothroyd's England U21s, which he claims gave him the confidence he needed to take his first step into management.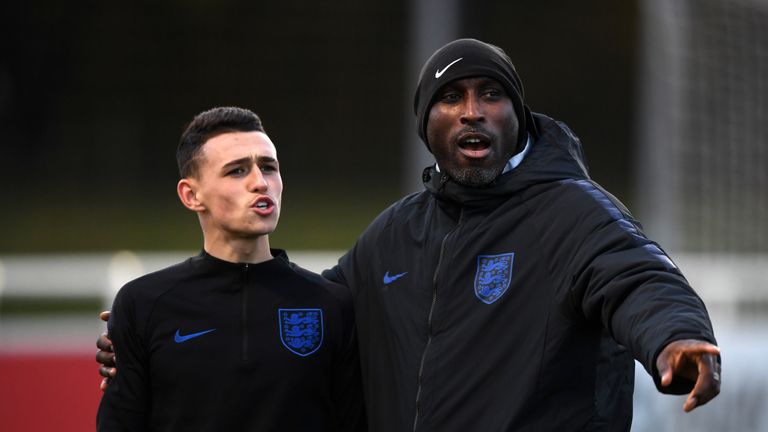 "The best moment for me was when I actually got on the pitch and I was a part of the sessions," he told the FA's official website.
"That's when you know you're in the right place. You know it's amazing when they win and all of that, but just being on the pitch and contributing and allowing myself to help out. This is what it's all about.
"There's been great banter with the lads, I nutmegged one of them in training and they all jumped on me, so it's been good.
"There's things you have to do yourself and it's given me the confidence to know that I've got the tools, but I just need to get a situation and a nice gig somewhere."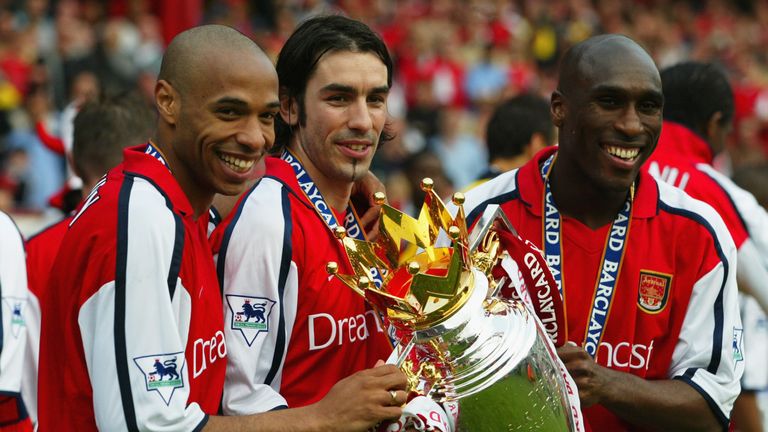 That "nice gig" has finally turned up, and Campbell, speaking to Goals on Sunday in February, said that he would not be afraid to "get his hands dirty" in his first senior role.
"I'm prepared. If I need to get my hands dirty, I'll get my hands dirty. If I need to get someone around me who knows the league, I'll do that. That's all part of building a team together. You need your mini-team around you to help you."
"When you look at it, when I retired, I wanted a bit of a break but within 18 months I started doing my courses. That took three and a half years, and that's dedication in itself."
Campbell, who replaced the sacked Mark Yates, takes charge of his first game as Macclesfield manager on Tuesday when he faces Newcastle United's development team in the Checkatrade Trophy, and he is clearly confident he can do the job.
"I know some Macclesfield fans will probably be saying 'what is going on here?' But you've got an international footballer, who has been one of the best footballers in the world, coming to your club," said Campbell in his first Macclesfield press conference. "I think it's a nice mutual balance there.
"I've studied a lot, and yes this is my first full-time job - I understand that - but I have got to start somewhere. I'm honoured to be here and I will work my socks off.
"I will bring all of my wealth of experience [to this job]. I know football inside out. I know how to manage people. I can communicate and I've looked at what I can do at the club. I think it's a great place for me to start."