Football Expert & Columnist
Jamie Redknapp says he 'doesn't see a team' at Everton and they should be preparing for next season
Last Updated: 03/03/18 9:53pm
Jamie Redknapp says he "doesn't see a team" at Everton after their 2-1 defeat to Burnley and they should be preparing for next season.
Sam Allardyce's side were leading 1-0 heading into half-time thanks to Cenk Tosun's first Premier League goal, but strikes from Ashley Barnes and Chris Wood in the second half handed the hosts the victory.
Redknapp was critical of Everton following the defeat and while he does not think they will be at risk of relegation, the former midfielder says he does not see a cohesive unit in the squad.
"They are going to find some points and they will stay up, but looking forward to next season, Evertonians want a little bit of optimism but at the moment, there's not a lot to be excited about. When I look at them, I don't see a team," he said.
"I played against Everton for many years with really good players. They had a philosophy of how they wanted to play, they were aggressive, got the ball into wide areas but I look at them now and go 'what are they?'
"There's no real talent that's going to get me on the edge of my seat when I watch Everton.
"They spent a lot of money in the summer, the recruitment has not been right, I don't get a good feeling about the basis of how they play and that's not just under Sam Allardyce, that's also under Ronald Koeman at the start of the season too.
"I don't think they've got the right players in that squad. They didn't replace Romelu Lukaku which is not an easy job and they've got lots of No 10s. They've got some fixtures now that are winnable, but there is not a good feeling about Everton at the moment."
Allardyce has been under scrutiny since his arrival at Goodison Park, and was subject to boos from the fans at full-time, although Redknapp does not think he should be blamed for recent struggles.
"I don't think you can blame Sam because he wasn't there at the start of the season when they spent £200m," he added.
"When you decide to sell Lukaku, you've got to look at who you're going to bring in and even defensively, he hasn't got the right recipe. Ashley Williams looked all over the place at times today and it is a real worry when I look at that. I just don't see a team.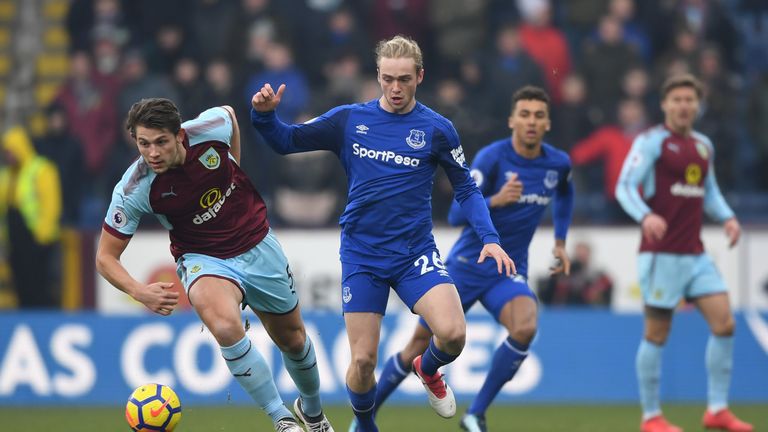 "There are a lot of players there who I feel have got to change now. They have to go 'right, these players haven't worked out, we need to find a balance'.
"And it might be Sam or someone else in the summer, but with this group, I think any manager would find it difficult. I don't see how you find the right team, you've got a good manager that is trying at the moment and it's not working out."
It was a sentiment echoed by Thierry Henry, who believes Allardyce needs a summer of his own to try and build his own squad at Everton.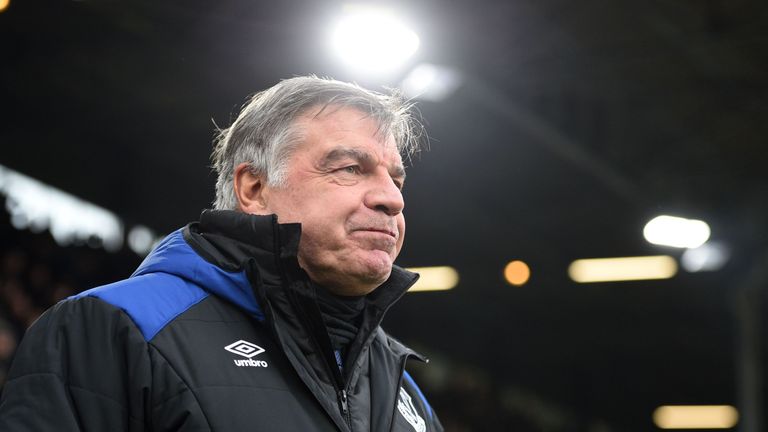 "Maybe he didn't want some of the players. I'm sure if Allardyce had arrived at Everton at the start of the season, he would've tried to keep Lukaku, although it would have been very difficult because I think it was time for him to go," he added.
"Maybe he would have gone for other players. When you go somewhere and halfway through the season, you're trying to find players, it is very difficult.
"So is he going to have the chance to show what he is about in terms of starting a new season and bringing in players he wants to play the system he likes?
"It is difficult to have a go at Allardyce because he came in, took a group and he has to rebuild something. All I know is that he has a great record wherever he has gone in terms of what he wanted to achieve with staying up so you have to give him at least a pre-season with what he wants to do and implement what he likes to do."