Marco Silva has been named Everton's new manager - but why was the former Hull and Watford boss is in such high demand? With the help of a trio of internationals who have worked under Silva, Adam Bate takes a look at his special qualities…
The sceptics will say that Marco Silva's reputation is overstated. A league title in Greece and a cup in Portugal hints at his credentials but for some that has been overshadowed by relegation with Hull and a mixed time of it at Watford. But what do those who have worked with Silva make of his work? What is the verdict of those who have seen behind the scenes?
Panama international striker Tony Taylor saw Silva's transition from player to manager at Estoril, Pajtim Kasami was in his Olympiakos team as he made his first forays into coaching abroad, and Ryan Mason was in the Hull squad that he inherited on his arrival in the Premier League in January of last year. Here, they talk us through the main facets of his coaching…
AN IMMEDIATE IMPACT
Silva will have something to build on at Everton with the club having finished eighth in the Premier League but it has not always been that way for him. He inherited a difficult situation in his first managerial job at Estoril taking over a team that was 10th in the second tier with the season already underway. He still succeeded in guiding the club to promotion.
"I kind of saw his coaching career start," recalls Taylor. "It was my third year there and he had been my captain but I had gone out on loan to another club and Estoril were not doing too well under Vinicius Eutropio. When Marco took over he recalled me in the January and just switched the whole thing around.
"We ended up winning the second division and getting promoted even though it was his first time ever coaching. It was just crazy to see how he went from not having coached at all and then as a young coach with his first shot at it he ends up winning the title. But you could see immediately what a good coach he was right from the beginning."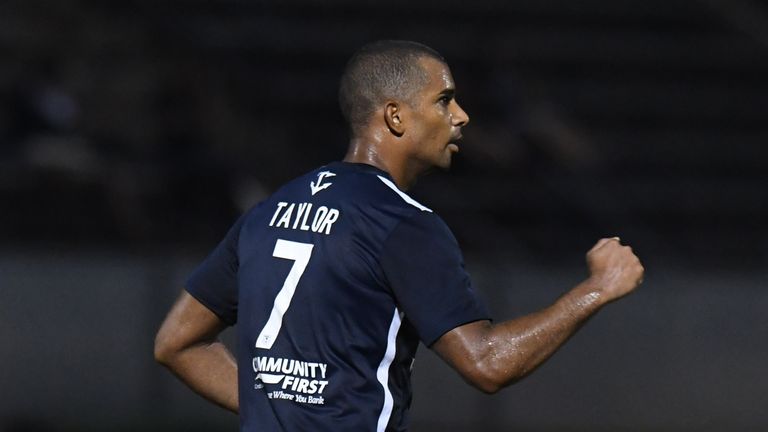 At Sporting and Olympiakos, he inherited teams at the top end of the table and showed that he could win consistently but at Hull it was more of the same - turning a team's fortunes around in quick time. Appointed to manage a side that was on a run of 10 games without a victory, Silva led Hull to eight wins and a draw in his first nine home games in charge.
"After a couple of training sessions he had figured out what team would be best to play the way that he wanted to play," says Ryan Mason. "He looked at our team and the way we'd been playing and it probably looked a bit fearful at times. He came in and was really confident that the way he wanted to go about things would have a big impact and initially it did."
ATTENTION TO DETAIL
One of the features of Silva's work is his attention to detail with many of his former players identifying it as his standout quality. Results at the weekend are what define managers in the eyes of the public, but it is that day-to-day work on the training ground that engages and impresses those in the game and Silva's skills are up there with the best.
"He is very attentive to the details," says Taylor. "He is tactically sound and he knows where to put each player to get the best from them. His training is very good too. He is just a great coach all round." Kasami goes even further. "He devotes a lot of time to the details," says the Switzerland international. "He is very intelligent tactically. He is like a genius."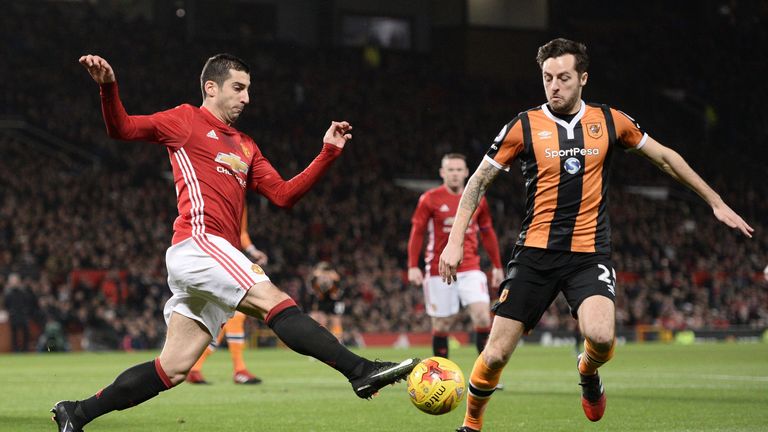 But what is it about Silva's training-ground work that separates him from so many of his peers? "He was a workaholic and he studied the other teams," adds Mason. "We worked on shape. It was very thorough. The day before the game he would have the team set out and you would play against either a youth team or the XI that weren't playing.
"He would walk the team through certain situations. He would have a throw-in in their final third and a throw-in for the opposite team and show how to squeeze them to one side. It was a level of detail we were not used to. It was a big difference to what we had been having. Those minor details can make such a difference in the highest level in the Premier League.
"Fitness is not something that you can turn around quickly and usually when you come in and have a different training load it take players time to adapt. But his people worked out that they would never go over a certain amount of time on the training pitch. It would just be organised. You could tell from his sessions how hard he was working behind the scenes."
MAN-MANAGEMENT SKILLS
None of these details would matter too much if Silva could not command respect but that has never been a problem. "Straight away you respected him," recalls Mason. "He had this aura around him. He was a good man manager and you need that. You need the respect of your players and to build up little relationships. He's relatively young and he's doing that."
Fairness seems to be at the heart of how he is able to forge those bonds with his players. Even if they do not agree with the decisions, they understand the reasons for them. There is clarity in his work. "The first thing about Marco Silva is that he is a good person," says Taylor. "The second thing is that he has also got a strong character.
"I think that is very important if you want to be a good manager because players need to respect you. One thing I noticed about him is that he is very fair. He puts the right players on the pitch. That not only makes the team better but it makes the group better so everyone wants to fight for him because he respects each guy on the team."
Kasami adds: "He takes the time to get to know his players and he is very straightforward with you. He deals with everyone the same and you know that if you do well in training then you will get the chance to play. That is what I like about him. He doesn't worry whether you are a star or whether you are a smaller name, everyone gets their fair chances."
The relationship with Mason is ongoing, brought closer by the head injury that ended the midfielder's career. "He was great," says the former England international. "He came and visited me a couple of times and would always phone me. Even though I only played for him for three weeks unfortunately, he's someone with whom I built up a very good friendship."
STYLE OF PLAY
Many of these qualities are applicable to Sam Allardyce too but the key differential for Everton supporters is the thorny question of style. Silva is much more interested in playing a progressive, high-tempo game than opting for the reactive brand of football implemented by Allardyce. He has shown a willingness to stick by that philosophy even against strong sides.
For example, Silva's Olympiakos went to Arsenal and beat them 3-2 in the Champions League back in 2015. "We beat them by playing football not by defending with 10 men behind the ball," remembers Kasami. "He has his ideas and he never really changes from that philosophy. He has this idea to play football. We had an amazing time."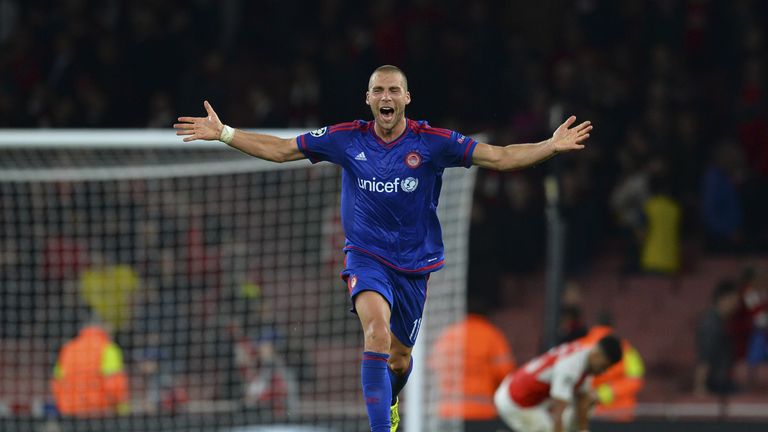 Kasami, who watched Watford's win at Newcastle in November and said that he "could tell it was a Marco Silva team" because of their approach, was part of an Olympiakos team that won 17 games in a row in Greece - a club record. "That tells you everything," he adds. "It's not the Premier League but it was hard because opponents were always defensive."
Silva had to go about things rather differently at Hull but Mason still recalls that those tenets of pressing and possession remained the same. He urged his players not only to work tirelessly but also to be brave in wanting to take the ball. "Marco came in and the way he wants to play he wants his midfielders to be comfortable on the ball," says Mason.
CONCLUSION
Silva favours a style of play that could enthuse Everton fans - more expansive than Allardyce but more dynamic than predecessors Ronald Koeman and Roberto Martinez. He has already shown that his methods can work in the Premier League, while his Champions League experiences suggest that he can handle the higher expectation levels as well.
As a result, it is easy to see why he would be an attractive proposition. Even so, there are doubts. Questions remain over his ability to stick out a job for the long term. He has not lasted more than one season in any of his four jobs since leaving Estoril. Silva has work to do to show that he has the temperament to succeed with a project like Everton.
But what should not be in doubt is his ability to make players and teams better. Every side that he has worked with has got better under his watch and the players who have worked with him testify to the fact that this is no fluke. Everton supporters have every right to be cautiously optimistic that he can repeat that feat at Goodison Park.
Comment below to get involved in the debate, but please adhere to our House Rules. If you wish to report any comment, simply click on the down arrow next to the offending comment and click 'Report'.