Tottenham defender Danny Rose has admitted time is running out for him to win trophies and said he wants to "play up north" in the future.
The England international, who has four seasons remaining on the five-year deal he signed last summer, has been linked with moves to Inter Milan and Manchester United this summer.


Kyle Walker - with whom Rose shares an agent - left Tottenham for Manchester City in a £50m deal which saw the 27-year-old become the most expensive defender in world football.
And Rose, who says he will not demand a move away from White Hart Lane, admits he would have no hesitation speaking to Tottenham's hierarchy if an offer was on the table allowing him a chance to fulfil his ambitions.
"I am reaching my peak and have probably only got one big contract left in me," the Doncaster-born left-back told The Sun.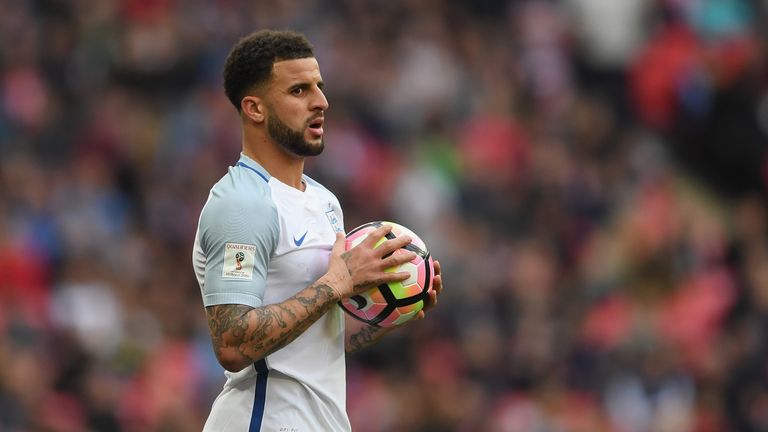 "Time is running out and I do want to win trophies. I don't want to play football for 15 years and not have one trophy or one medal. Sorry, that's not what I am about. I wouldn't be happy with that. I want to win something.
"I will say this too, I will play up north. I don't know exactly when but I will get back up north and play some football somewhere. I have been away for over 10 years now and I don't get to see my mum that often.
"I'm not saying I want out, but if something came to me that was concrete, I'd have no qualms about voicing my opinions to anyone at the club."
Rose revealed he hopes Spurs make a couple of signings - "not players you have to Google and say, 'Who's that?' I mean well-known players" - and called Walker's departure "a big blow".
The defender also expects a pay rise when he negotiates his next contract.
He said: "I know my worth and I will make sure I get what I am worth. I am not playing as well as I have done not to get paid what I think I am worth. In any walk of life, if you think you are worth a certain amount, why settle for less? I am not that person."