Mauricio Pochettino: No reason for Tottenham supporters to be sad
Watch Newcastle v Tottenham live on Sky Sports Premier League from 11.30am on Saturday
Last Updated: 11/08/18 12:49pm
Despite a wave of negativity surrounding Tottenham as they head into the new season, Mauricio Pochettino has told the club's fans to keep smiling as he believes the future is bright in north London.
Tottenham made history this summer after becoming the first Premier League club not to make a single signing in a transfer window since that term first came to prominence 15 years ago.
Despite not adding to their squad, however, the Spurs boss says he is more than happy with the group of players he has at his disposal, as the Argentine looks to qualify for the Champions League for a fourth season in a row.
"It's about being competitive, and a new season. We were of course working and trying to add and improve our squad," says Pochettino, in an exclusive interview with Soccer Saturday.
"But this was not possible, and we are happy with the squad that we have. We cannot complain and we trust in the players we have. We are going to be competitive."
Rather than criticise Daniel Levy for not splashing the cash like many of their top-four rivals this summer, the Spurs chairman should in fact be praised for being "brave" and keeping star players like Harry Kane and Christian Eriksen, according to Pochettino.
The Spurs boss says retaining his top talent is particularly pertinent at a time when the club is preparing to move into its brand new state-of-the-art stadium, which will open when Liverpool visit the capital, live on Sky Sports on September 15.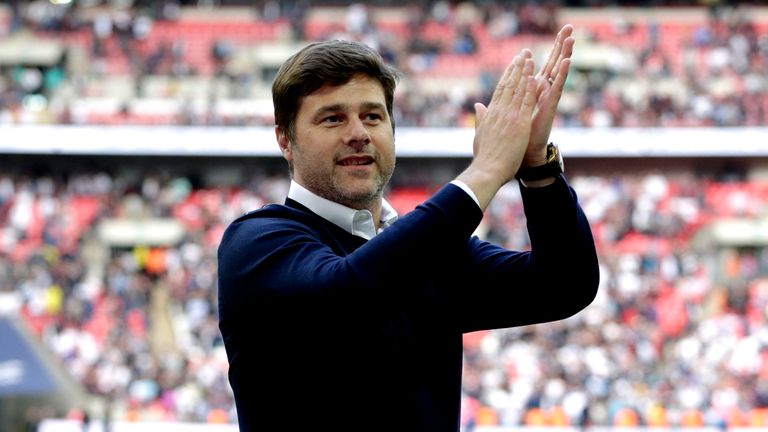 People need to give the club the credit it deserves for being competitive in a very tough period.
Mauricio Pochettino
"What it means to be brave is to keep your best players, which is so important," says Pochettino. "For example, [to keep] Harry Kane - that is a massive effort by the club, and that is to be brave.
"To keep your best players, your manager, to keep believing in your squad and academy... or to build a new stadium that cost £1bn. In that period only, if you are brave enough, can you do this.
"Of course, football is about winning games, and we are going to try to do this.
"But we need to understand that the reality of our club is completely different to another, and people need to understand and give to the club the credit it deserves - being competitive in a very tough period for the team."
What about the dreaded 'T' word though - surely Pochettino finally needs to get his hands on some silverware after four years in charge of Tottenham?
While the fiercely competitive 46-year-old does not disagree, however, he is also quick to emphasise what a good place the club is in, heading into their season opener at Newcastle on Saturday.
"It is always in our dream to win, and you need to dream of bigger things," says Pochettino. "Of course, winning trophies is in our mind and then the reality puts you in a place you deserve.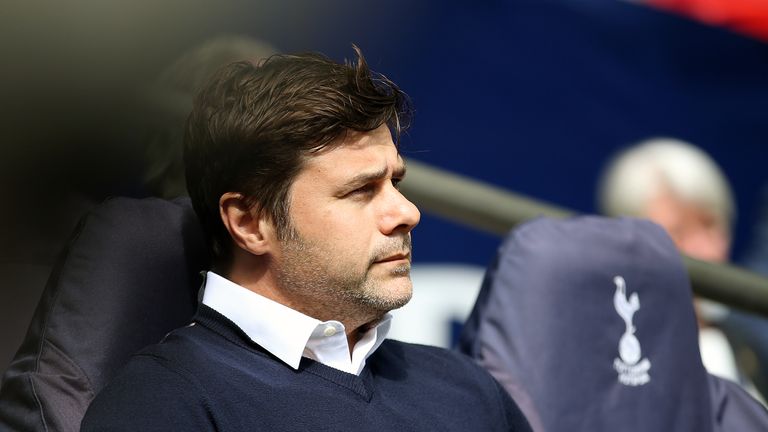 "But for me, Tottenham has a fantastic future as in a few months, we will have a new stadium and a new training ground, plus an amazing coaching staff.
"I want to see in the players the commitment like it was in the last four years. There is no reason to be sad as we will arrive."
Watch the full interview with Mauricio Pochettino on Soccer Saturday from noon on Sky Sports News