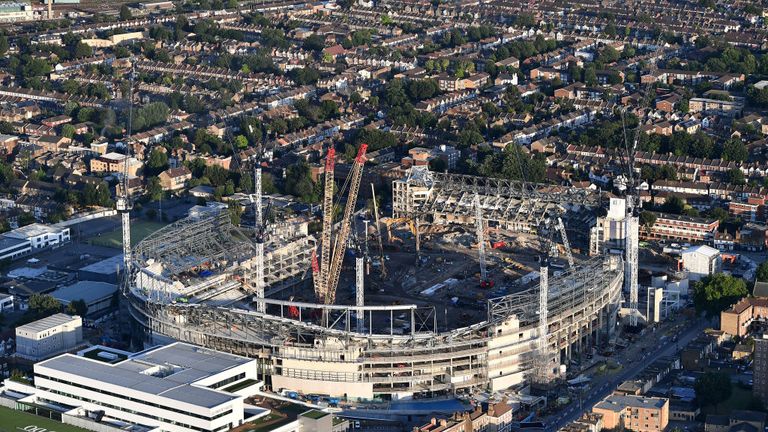 Delays to Tottenham's new stadium are down to "faulty wiring", according to Mace, the firm contracted to carry out the building work.
Spurs announced this month that their highly-anticipated move into the new 62,000-seat Tottenham Hotspur Stadium has been put back until at least the end of October.
Mace chief executive Mark Reynolds told Building magazine the issues with the critical safety systems were "linked to the fire detection contractor encountering higher than usual electrical wiring faults".

Recent pictures on social media have suggested the stadium is a long way off completion and Spurs haven't provided an update since announcing the delay on August 13.
However, Reynolds has suggested that the pictures may be misleading.
"Many of the outstanding external elements of the build are cosmetic and are not required for the stadium to open for the first football game," Reynolds said.
"Follow up meetings continue to take place with trade contractors where the situation and planned timetable are being reviewed to rectify and re-test. We shall then be in a better position to outline the revised timetable for opening."
Spurs had been set to play their first game at the new ground against Liverpool on September 15, while the first of two test events had been scheduled for Monday.
There is major doubt as to whether the stadium will be ready to host Premier League champions Manchester City at the end of October, while NFL match between Seattle Seahawks and Oakland Raiders on October 14 has been moved to Wembley.