Rafa Benitez plays down Jamaal Lascelles and Mo Diame 'fight' at Newcastle training ground
By Matthew Treadwell
Last Updated: 13/10/17 6:14pm
Newcastle manager Rafa Benitez has played down the training ground bust-up that occurred between Jamaal Lascelles and Mo Diame during the international break.
Benitez - speaking ahead of the Super Sunday game with Southampton, live on Sky Sports - admitted the two had to be separated by Jonjo Shelvey, who broke his finger during the incident, but insisted he was not unduly concerned by their coming together.
"It was a surprise, it was part of a small football competition. [There was] a fight, everybody knows there was a fight," he said.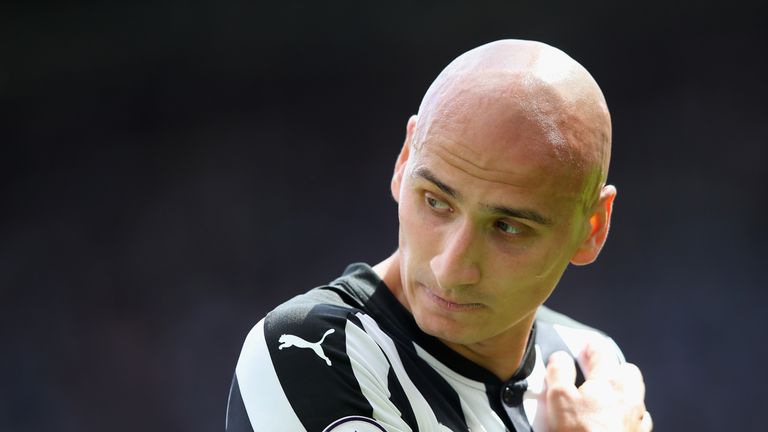 "Jonjo was in the middle, he was making peace, and everything was fine.
"After the incident they apologised to each other and they will maybe pay for lunch for everyone. That was Mo's idea.
"I've seen worse than that, so many players, so many years.
"It was a normal thing that sometimes happens when you are challenging for something or in the middle of a game. It was nothing."
Benitez, who confirmed Shelvey will be fit for the trip to St Mary's, will go up against old friend and colleague Mauricio Pellegrino on the south coast, with the Southampton manager having worked as a player under him at Valencia and Liverpool, before joining his coaching staff at Anfield and then moving with him to Inter Milan.
While admitting he is looking forward to pitting his wits against Pellegrino, Benitez conceded he and his opposite number will know each other's tactics inside out.
"He was my player in Valencia for two years, where we won the league and the UEFA Cup," added Benitez.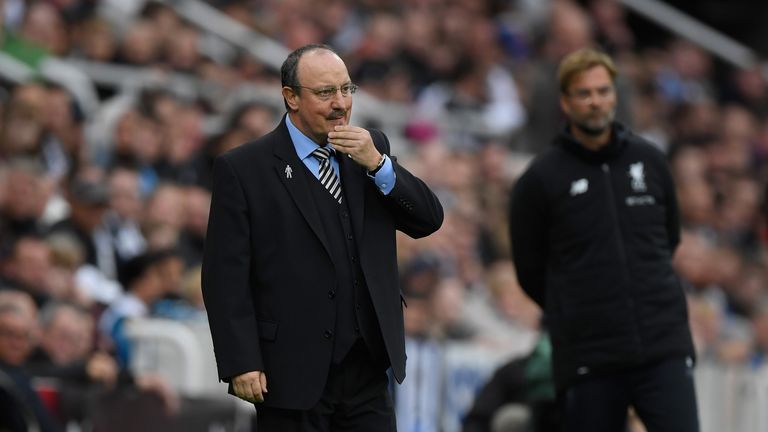 "After I came here [England] I needed someone to manage the defence a little. His English was not amazing so it was not easy for him.
"He was my player at Liverpool and after, my assistant in Italy. I obviously have a very good relationship with him.
"He is someone who works hard and he is very focused. He likes to study and he likes to learn. He is already a good manager but I think he will be even better.
"He knows everything about me because he was my player for years and afterwards, my assistant. He has an advantage but at the same time, we know him really well, so we will see."
Despite losing three out of their last four Premier League games and scoring only five goals in seven top-flight games this season, Benitez remains hopeful Southampton will improve - after they meet at the weekend.
"They are a good team but maybe they are not so lucky because they are playing well but they are not scoring too many goals," he said.
"Hopefully they will continue like that this week and after they will do well!"
Watch Southampton v Newcastle on Super Sunday. Coverage begins on Sky Sports Main Event and Sky Sports Premier League from 3:30pm.