Kevin De Bruyne says Manchester City can win everything
By Alys Bowen
Last Updated: 25/11/17 10:32am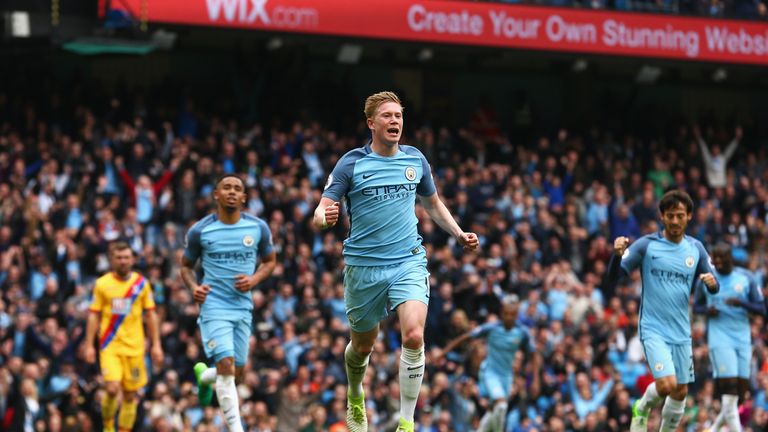 Kevin De Bruyne says it is "time to win something major" with Manchester City as they prepare to face Huddersfield on Sunday live on Sky Sports.
City are now 12 Premier League games undefeated and are eight points clear at the top of the table.
"I know I can't win by myself, I can play very good, like I did another season, but I'd prefer even to play less [well] and in the end have some titles," De Bruyne told the Times.
"Since I've been here we've just won a League Cup. It's time to win something major. My feeling is we can win everything."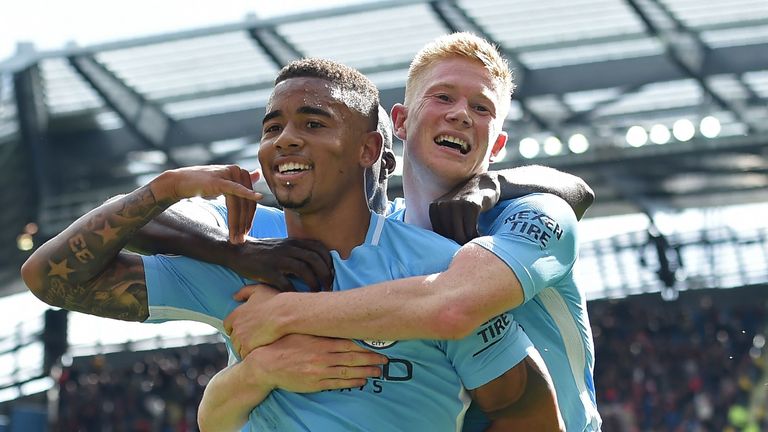 "That's not to say we're going to win everything. It's so hard to do everything, the four competitions," said the Belgian midfielder.
City, who are sat top of their Champions League group ahead of Shak Donetsk and Napoli, are yet to lose a game this season.
"Against Monaco [in the Champions League last season], we had one bad half and it's done. But Premier League teams are doing much better in the Champions League than the last years.
"At the beginning of the season I said to my friends it will be a very good year for all the Premier League teams.
De Bruyne, who moved to City from Wolfsburg in 2015, said: "When I came here, it was a very different team, a lot of older guys; now they have bought a lot of players, but they bought smartly, and in positions we needed too."
Man City spent £220 million in the summer with players including Kyle Walker, Danilo and Benjamin Mendy joining the side.