Sergio Aguero has been ruled out of Manchester City's trip to Tottenham after suffering an injury setback because of the tackle by Ashley Young.
Pep Guardiola says Aguero was unable to train following Young's heavy challenge in the Manchester derby and was not deemed fit enough to start their Champions League second leg loss against Liverpool.
Aguero came off the bench with 24 minutes remaining but complained of soreness in his knee afterwards, and Guardiola is refusing to put a timeframe on his return.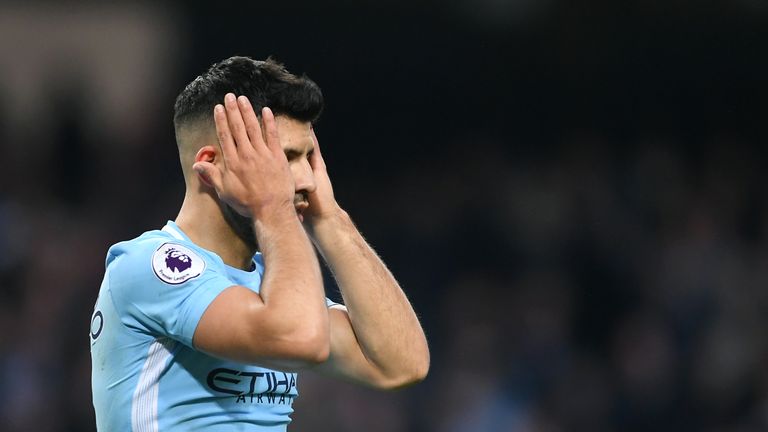 "He made a huge effort because after the action from Ashley Young against United he has problems in his knee," said the City boss.
"He could not train. He played the last 15 or 20 minutes [against Liverpool] and said after the game that he had a lot of pain and could not run.
"Hopefully he will be back for our last few games if we need him and especially for his World Cup."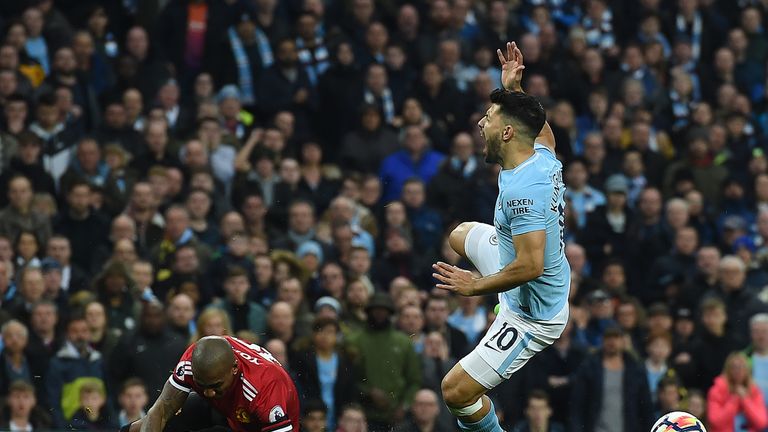 Guardiola says he has only 14 fit players "plus the kids" for Saturday's trip to Tottenham, with John Stones and Benjamin Mendy also sidelined and Fernandinho suspended.
City require five points from their remaining six games to clinch the Premier League title and Guardiola admits it is "the most important chapter of the season".


"We have to stand up," he said. "You can win the Champions League by playing a good seven games but not the league.
"The league is played over a lot of games and we need five points from six games. The first option to take points is Saturday, one of the toughest games we have.
"Tottenham are a fantastic team, they have great pressure. They have been playing great with a lot of success in the last two, three seasons and are in the semi-finals of the FA Cup.
It is going to be a difficult game for us."