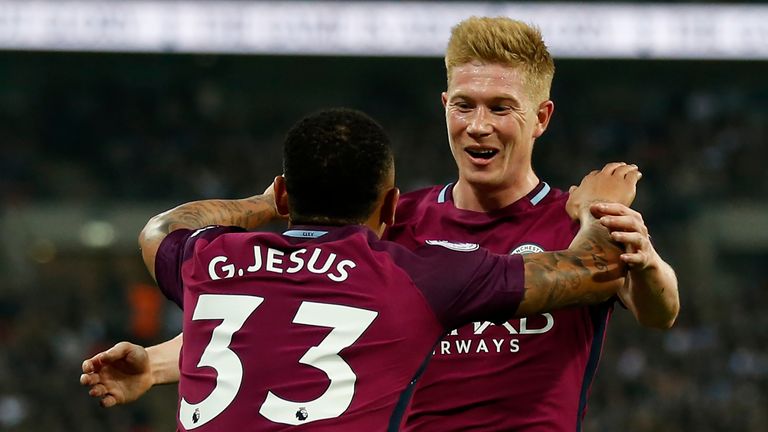 Manchester City will have no problems building on their Premier League success thanks to the younger players, says Kevin De Bruyne.
City, who have 11 players below the age of 25 in their current squad, have been rampant this season, winning 28 of their 33 league matches to seal the title and add to February's League Cup triumph.
"It's no coincidence that the type of players brought in over the last year or two have all been of a similar age and we will look to build as a group together," De Bruyne told City's website.
"The feeling amongst the squad is great. We have enjoyed the season a lot but there is work to do if we want to achieve more in future.
"That can be the trickiest thing in football, to not only win but keep winning. Having such a young squad will hopefully help us to achieve that."
Pep Guardiola's team have scored 93 league goals and could still surpass Chelsea's record tally of 103 goals in a single campaign.
The champions host 17th-placed Swansea City in the league on Sunday, live on Sky Sports.