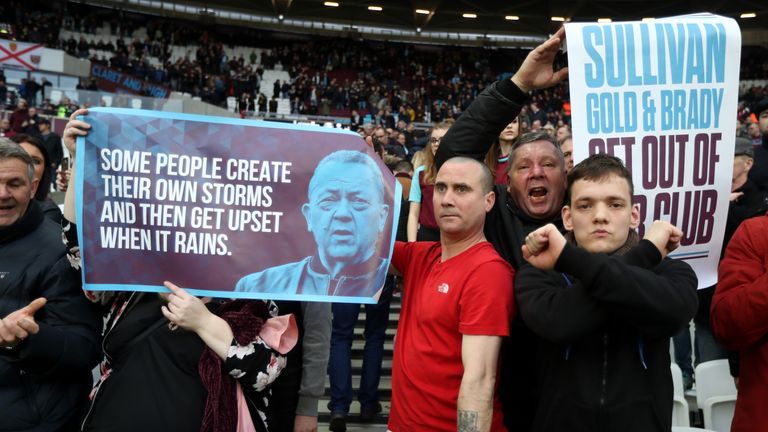 Tony Gale has urged West Ham fans to unite behind the team in a bid to avoid another "nightmare" relegation.
The Hammers sit just three points above the relegation zone after last Saturday's 3-0 home defeat to Burnley, a match which was played out amid fan protests against co-owners David Gold and David Sullivan.
Gale was part of the Hammers squad that was relegated from the top flight in 1991/1992 - a season which was also marred by a series of fan protests against the board.
To comply with the Lord Justice Taylor Report into the Hillsborough disaster, West Ham's then-owners needed to raise £15m to convert the Boleyn Ground into an all-seater stadium.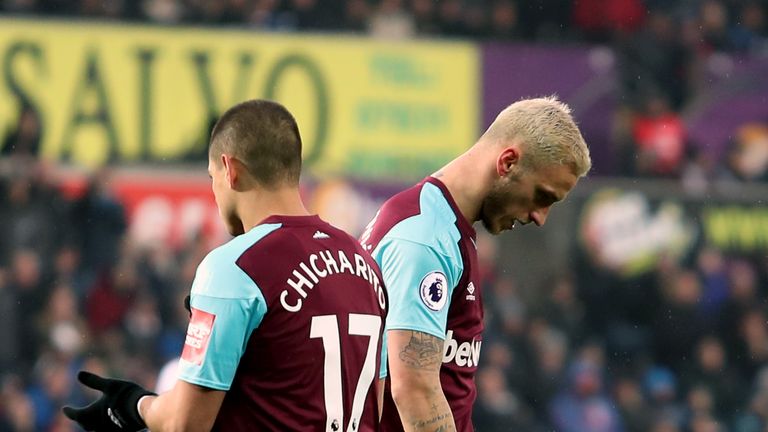 They proposed a controversial bond scheme whereby fans would need to purchase a bond - priced between £500 and £950 - to then have the privilege of buying a season ticket.
The scheme was eventually dropped, with only 808 bonds purchased, but Gale believes the protests were a contributing factor in the club's relegation and fears the same could happen again if they are not halted until the summer.
When recalling the impact that the protests had on that season, Gale said: "It was an absolute nightmare. The crowd that was normally so with you, were against you.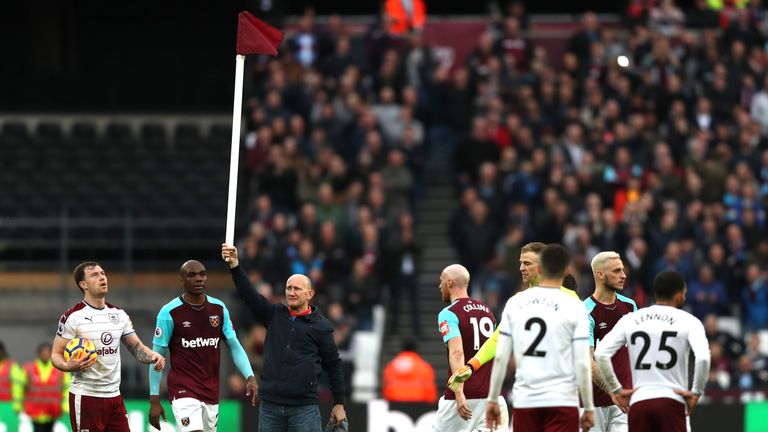 "The only way they could vent their anger at the board was through the players on the pitch - a bit similar to what happened last weekend against Burnley.
"They wanted to have a go at the board back then, but once supporters started running on the pitch, it stopped the continuity and concentration that the players had. The atmosphere at the ground was immediately lost.
"Not to have a crowd on your side for those remaining games, which were so crucial to us in our bid to survive, was a massive factor in us being relegated. No doubt about it."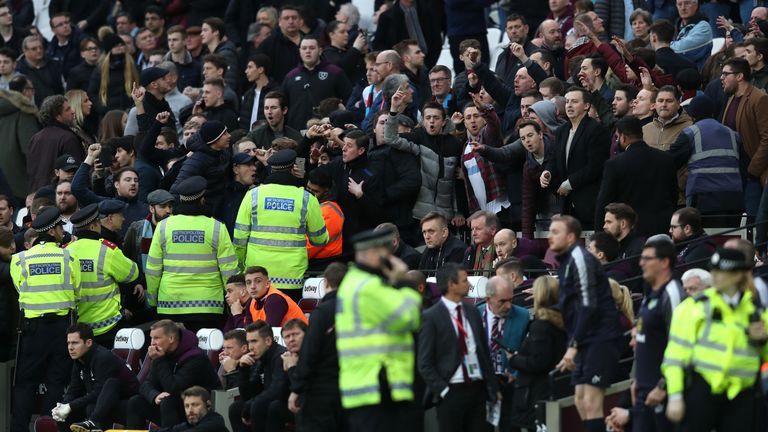 The West Ham squad are currently enjoying a warm-weather training camp in Miami with no fixture until March 31 when they return to the London Stadium to face relegation rivals Southampton.
David Moyes' side face a daunting run-in, which includes home matches against Manchester United and Manchester City as well as trips to face London rivals Arsenal and Chelsea.
Gale added: "The fans have got to put it to bed from now until the summer and make sure they help the club stay in the Premier League.
"The ramifications of going down to the Championship don't bear thinking about. It's really difficult for them.
"But I'd echo the words of Sir Trevor Brooking by saying revisit at the end of the season and I hope that the board learn and provide more investment, more West Ham signage around the stadium, more identity for the football club and just a bit more of everything."