Jack Wilshere joins West Ham: Fresh chance but will he take it?
Jack Wilshere has signed three-year contract at West Ham
Last Updated: 10/07/18 6:12am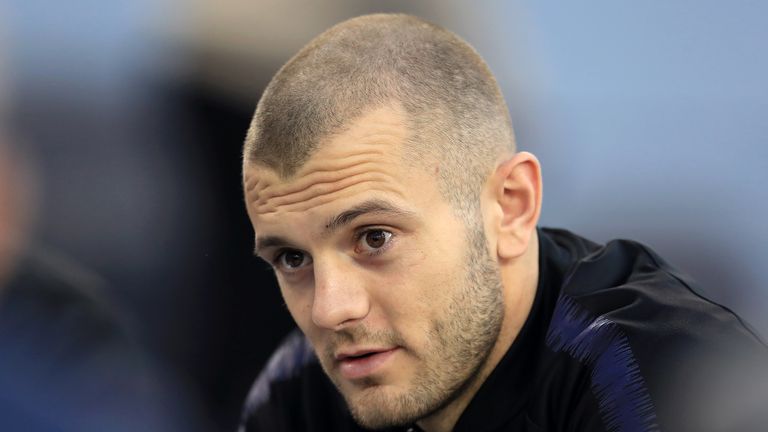 Jack Wilshere's Arsenal career is over but if he can cope with the feeling of rejection then there is still time for him to bounce back at West Ham, writes Adam Bate.
It has been a chastening summer for Jack Wilshere. First there was the omission from Gareth Southgate's England squad, a decision about which he has made no secret of his annoyance. Southgate simply thought that there were better options and the subsequent performance of the team in Wilshere's absence has fully justified his decision.
Then came the meeting with new Arsenal head coach Unai Emery. Wilshere had already accepted reduced terms to stay at the club where he has made so many memories and won so many admirers over the past 17 years. There would be no transfer fee for Arsenal. But there would not be much football either. Emery just wasn't that keen, Wilshere explained.
"Following a number of extensive conversations with those at the club, and in particular a recent meeting with the new manager Unai Emery, I felt that I was ultimately left with little choice but to make the decision that I have due to purely footballing reasons. It was made clear to me that my playing time would be significantly reduced should I decide to stay."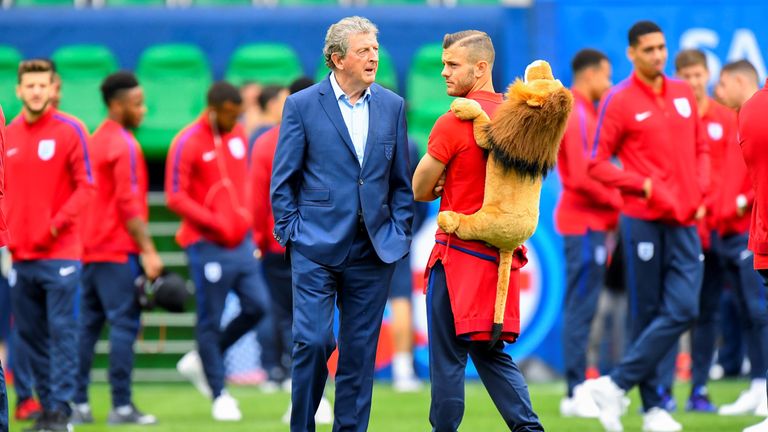 Wilshere's statement, released on Instagram, continued: "I need to be playing regular first-team football and following my meeting with Mr Emery I came away with the feeling that it would be very difficult for me to do so at Arsenal. Given this, I feel I have no option but to pursue other opportunities in order to progress my career on the pitch."
For much of his career, Wilshere has been told that he is special. The future of English football, according to Xavi Hernandez. A player with Spanish technique but an English heart, in the words of Arsene Wenger. The only thing that was questioned was his fitness. So when Wilshere declares himself "fit, sharp and strong" one can only imagine his confusion.
There is a fixation about Wilshere's physical condition but there have been no major injury concerns for over two years now. He made 27 Premier League appearances on loan at Bournemouth in the 2016/17 season. "He is behind a lot of our good football," Eddie Howe told Sky Sports. And there were 38 appearances for Arsenal in all competitions last term.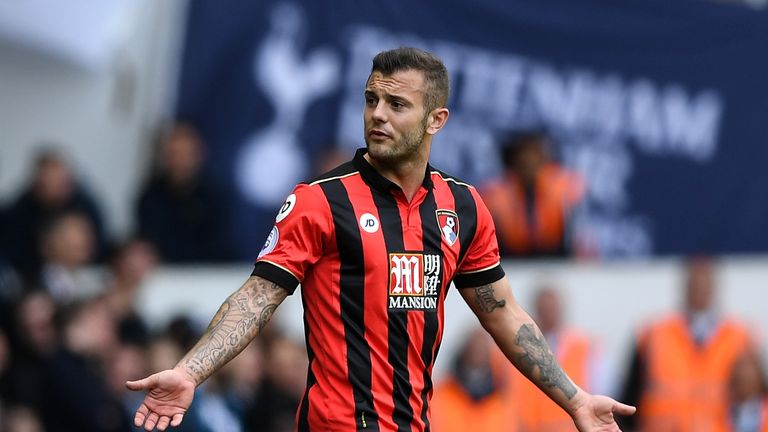 The problem for Wilshere is that much of the optimism about his career hinged on the anticipated progress that he might make. An England international at 18, he caught the eye against Barcelona later that season. There would have been long odds back then that he would be left to watch the World Cup on television and looking for a new club in 2018.
But the landscape looks rather different now. Instead of developing into the sort of central midfielder around whom a top team is built, Wilshere has come to decorate games rather than dominate them. The dynamism of his younger days is no longer quite so evident and, even for a player with his touch, that turn of pace can be crucial in the Premier League.
Arsenal's pursuit of 22-year-old Lucas Torreira underlines the fact that football waits for no man. The Uruguayan has four years and a couple of yards on Wilshere. So while he makes the move from Sampdoria to Arsenal, it is perhaps no surprise that the man he will replace at the Emirates Stadium is looking further down the division, signing for West Ham.
That will bring with it different challenges. He will find himself in a team likely to enjoy less possession and there will be work to do without the ball. But Mauricio Pellegrini favours a passing game and Wilshere's time at Bournemouth showed that he can be an asset for a team outside the top six too. He should settle quickly at the club he supported as a boy.
But it will be the psychological test that is ahead of Wilshere as well as the physical one that he must overcome. Will he be reinvigorated by this move or disheartened if West Ham do not make a strong start? For now, he is optimistic, pointing to Pellegrini's influence and "the way he wants to play and where he sees me playing" as being key factors in his decision.
The suggestion that he "will be working tirelessly" to ensure he is "in peak condition ahead of the new season" is also an encouraging sign but this has become about so much more than merely proving his fitness now. He must also prove that both Emery and Southgate have seriously underestimated his capabilities.
At 26, Wilshere's career is at the crossroads.
A version of this article first appeared on Sky Sports in June