Manuel Pellegrini says he must convince everyone at West Ham
Watch Everton v West Ham, live on Sky Sports Premier League from 3.30pm
Last Updated: 16/09/18 3:44pm
Manuel Pellegrini has made clear he must convince everyone of his philosophy as West Ham target their first points of the season against Everton.
The Hammers spent around £100m on nine summer signings but have lost their opening four league games and sit bottom of the table heading into Super Sunday's visit to Goodison Park, live on Sky Sports Premier League.
Pellegrini, who replaced David Moyes, played down concerns over reports indicating his starting line-ups are being leaked in advance earlier in the week and has called for unity within the squad.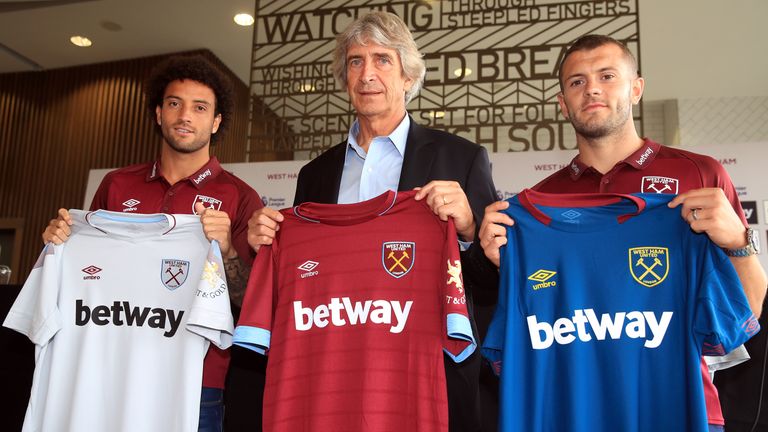 "These are moments that every club suffers at one time of the season," Pellegrini told Sky Sports. "In our case, we are trying to change some things.
"I don't think, if you have some doubts in the worst moment, you can continue working the same way. I must convince [everyone] what I am doing.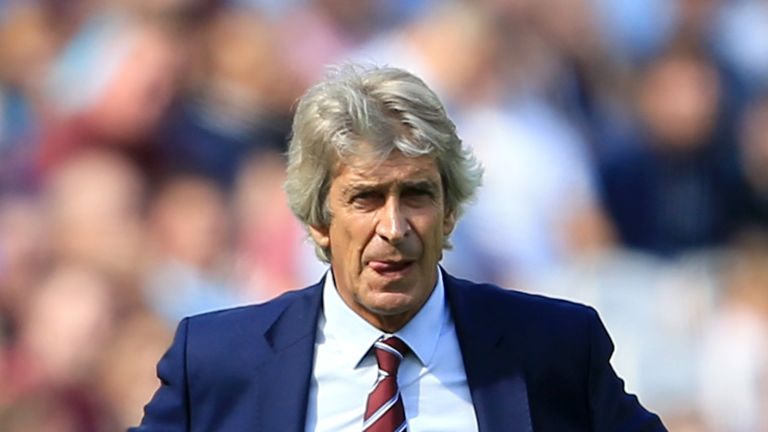 In the bad moments everyone must be together.
Manuel Pellegrini
"I am absolutely convinced that if at the first problem, you change all the programme of the year and the style of football, then it is very difficult to grow. In the bad moments, everyone must be together.
"I understand I have the responsibility for all this. But I will not change my mentality because for many years in football I have been successful working in one way.
"Not two, three or four bad results will cause doubts, at least for me."
West Ham have Chelsea, Manchester United and Tottenham all in their next four league fixtures but Pellegrini believes it would be a "big mistake" to look beyond Sunday's match against Everton, who have enjoyed an unbeaten start under Marco Silva.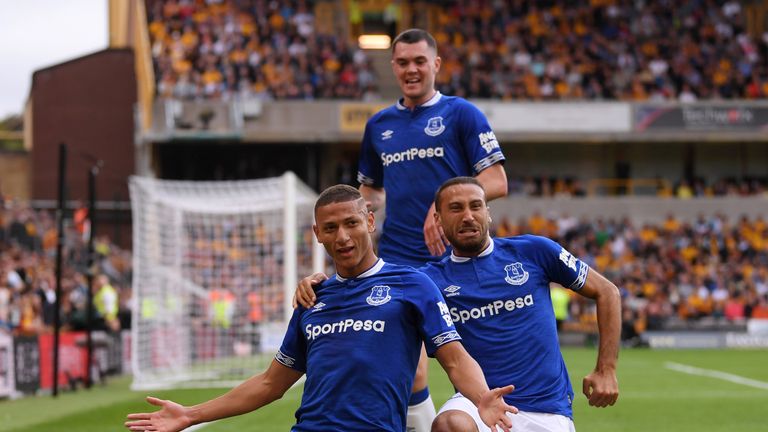 "If you think that one game can be not so difficult because the team is not so big, I think you are making a big mistake," he said.
"We need to play in the way we want to play every game of the Premier League if we want to be successful."
Pellegrini admitted he was "very worried" by the club's start to the season after their injury time defeat against Wolves before the international break but is refusing to allow himself to become daunted by the challenge.
"When you don't have one point from 12 of course you must be worried," he added.
"We are just starting. We are not going to change the way, style or the role we follow to grow as a club."
Watch Everton v West Ham live on Super Sunday from 3.30pm on Sky Sports Premier League.