Sheffield needs the Steel City derby, says Andy Hinchcliffe
By Simeon Gholam
Last Updated: 21/09/17 7:36pm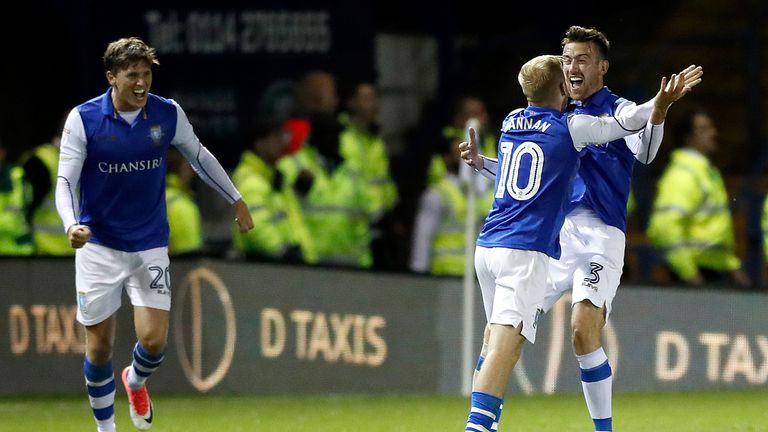 Andy Hinchcliffe believes it's fantastic news for football and the city of Sheffield that the Steel City derby returns after more than five years this weekend.
Speaking on EFL Matters on Thursday night, former Sheffield Wednesday defender Hinchcliffe said that he was delighted to see Sheffield United win promotion last season.
"I was desperate for Sheffield United to get up to the Championship because we need Steel City derbies," he said.
"I never played in one when I was at Wednesday but I experienced the atmosphere and the passion. I played in Merseyside and Manchester derbies, but the passion in Sheffield is something else.
"It's fantastic that they're both in the Championship and with Sheffield United and the start they've made makes it a fascinating match at Hillsborough."
Hinchcliffe and presenter David Prutton were joined by Swindon midfielder Matty Taylor, who said that it's vital for the players to keep their composure if they are to come out on top.
"You've got to try and take the emotion out of it as a player," he said. "You've got to get in the zone, because ultimately it's a game of football and the prize is still only three points. Although I know there will be bragging rights for the fans at work on the Monday morning!
"But it's wonderful to see the two Sheffield teams back in the Championship playing against each other."
Sheffield United head into the game at Hillsborough ahead of their rivals in the table, but Hinchcliffe believes it's Wednesday who face all the expectation.
"Wednesday are under huge pressure this season," he said. "They were so passive and poor in the play-off semis against Huddersfield last season, they just didn't turn up.
"They have to finish in the top six and being at home could work against because I think Sheffield United will keep it nice and tight and make it really hard for Wednesday."