Sky Bet Championship fans rate their club's 2018/19 season
Watch Derby vs West Brom on Sunday live on Sky Sports Football from 12pm; kick-off is at 12.30pm.
Last Updated: 05/05/19 5:05pm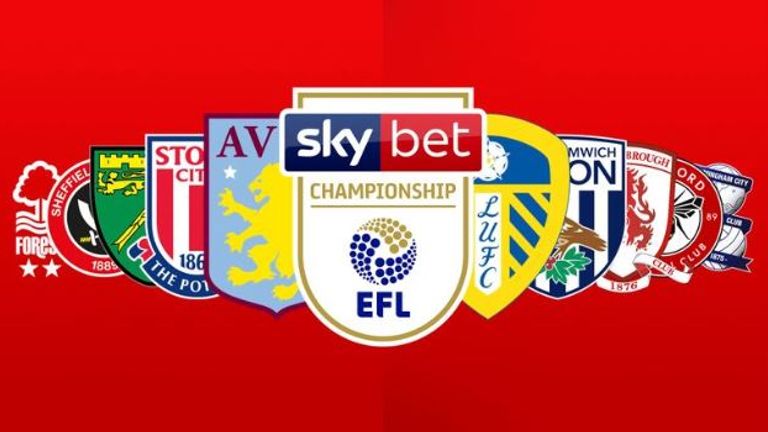 We asked fans from every Sky Bet Championship club to review their 2018/19, tell us their star player, how the manager did and their hopes for next season...
Aston Villa
Ryan Pitcher, @HeartOfTheHolte
Review of the season? 9/10. New owners. New manager. A mouth-watering brand of football. What is there not to like? 10 wins on the bounce is no mean feat.
Star player? Jack Grealish. We have been on fire since he came back from injury and it is no coincidence. He is the best player in the Championship.
How did the manager do? Dean Smith did some great business in January. It took a little time for it all to gel but we are now reaping the benefits of a manager with tactical nous.
Hopes for next season? If we get promoted then it is all about survival in the Premier League of course. If not, then I would be confident of competing for an automatic spot next season.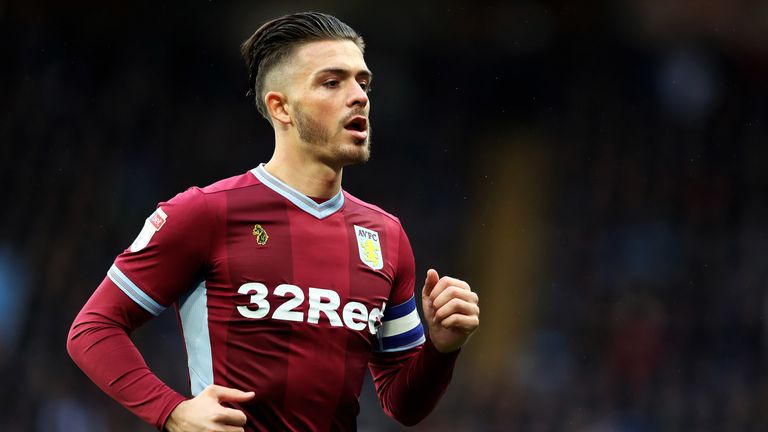 Birmingham City
Emily Drakeley, Birmingham Fan TV
Review of the season? 8.5/10. We were pushing top 10 all season until we were deducted nine points. The season has been a complete roller coaster.
Star player? Lukas Jutkiewicz consistently performs every game. If he is not scoring, he is putting in effort all over the pitch!
How did the manager do? Garry Monk has been a revelation and has instilled the belief that we can go on and push for top 10 next season!
Hopes for next season? Top 10 finish would be fantastic. Anything above that, even better!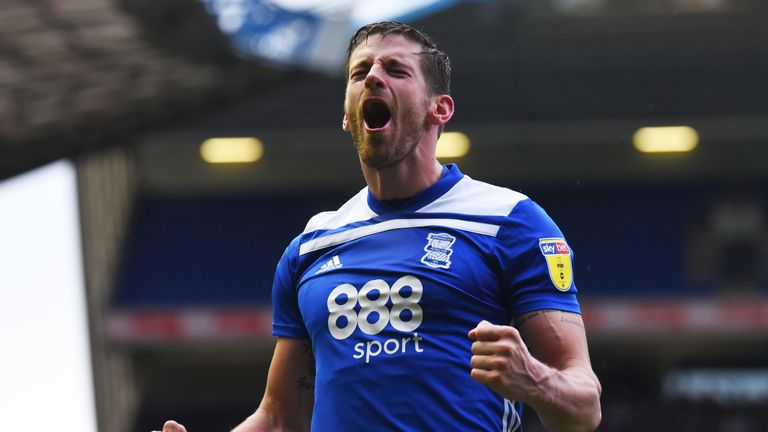 Blackburn Rovers
Eamonn Meehan, @eamonnmeehan1
Review of the season? 6.5/10. Decent first season back. Our good start got us excited. But we would have taken this finish at the start of the season.
Star player? Lewis Travis has been very impressive in midfield lately and looks like he will be a great player in the future.
How did the manager do? Satisfactory. Tony Mowbray didn't panic when we had our poor run and has brought in some good young players this season.
Hopes for next season? If we can improve the squad by bringing in a keeper and a central midfielder, we could push for the play-offs.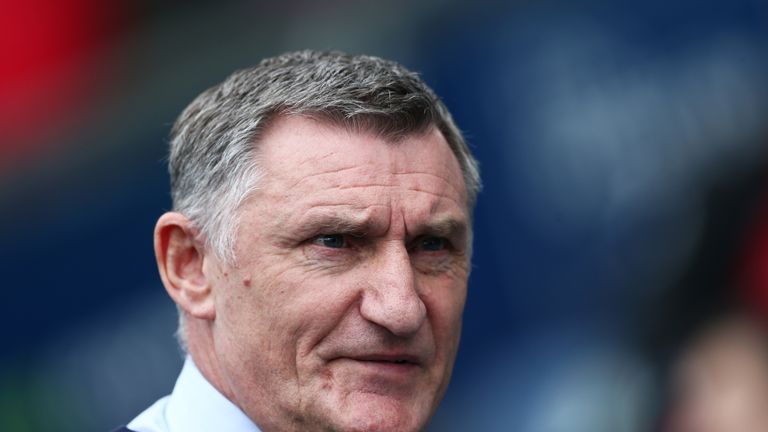 Bolton Wanderers
Paul Fleming, @ProudWanderers1
Review of the season? 2/10. We started promisingly, perhaps undeserved. But having picked up 15 points by the end of September, there was hope. We have taken only 17 points more since then.
Star player? Pawel Olkowski. A Polish international and Bolton's version of Roberto Carlos. A great signing last summer. A solid defender with an attacking instinct.
How did the manager do? I would rather we tried to win and end up losing than suffer Phil Parkinson's overwhelmingly negative tactics that try to get us a point.
Hopes for next season? Rebuild. New manager. New owner and start again regardless of the league we may find ourselves in. A new beginning. Please.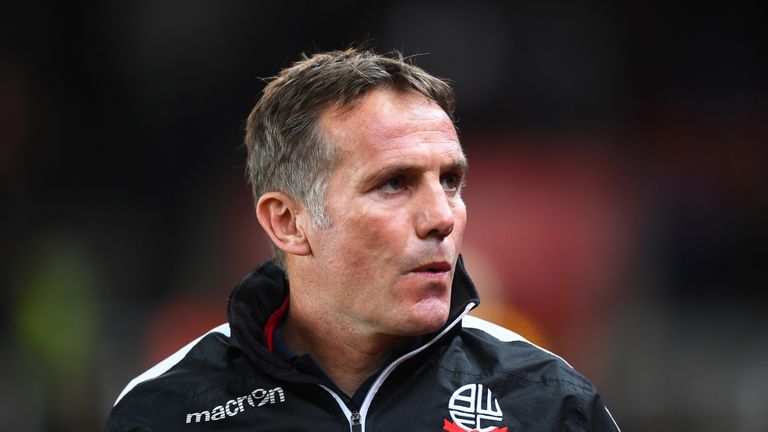 Watch EFL Championship Goals show
Catch all these fans giving their end-of-season verdicts on the EFL Championship Goals show, live on Sky Sports Football from 10pm Sunday. Also available on-demand.
Brentford
Billy Grant, Beesotted Podcast & Blog
Review of the season? 5/10. Started promisingly. Then we lose our manager Dean Smith, our Director of Football Rob Rowan tragically passed away and we hit the buffers. The highs of beating the likes of Leeds, Aston Villa and Middlesbrough don't mask the disappointment.
Star player? Neal Maupay's 27 goals make him the first Brentford player to score 25+ goals in a season since Lloyd Owusu (1999). Meanwhile, Said Benrahma is quite simply the best winger we've ever had at the club.
How did the manager do? Dean Smith left us on a winless run. Thomas Frank had to pick up the pieces. After an awful start, he pulled together some fantastic performances but has still been unable to find a cure for our wretched away form.
Hopes for next season? We keep hold of our key players in our last season at Griffin Park. This team with a few tweaks will challenge the top six easily.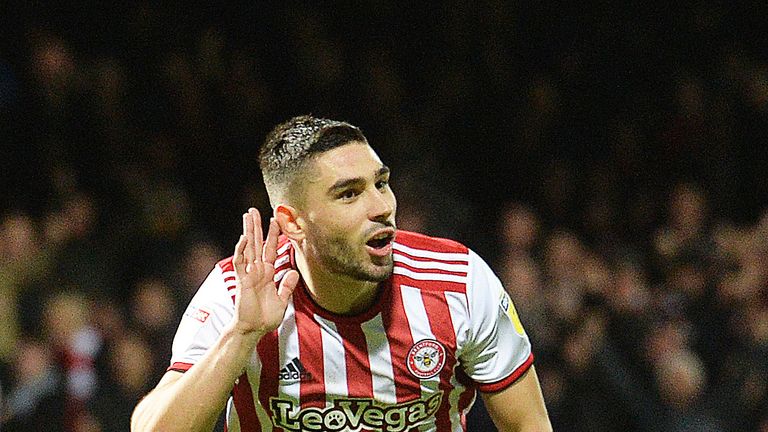 Bristol City
Paul Binning, @TheExiledRobin
Review of the season? 7/10. I expected an average season. Nearly achieved the unexpected. Solid 1-0 away wins were the foundation. Failure to break down lower-half teams at home our undoing.
Star player? Adam Webster. Defended stoutly alongside Tomas Kalas. Can dribble and pass the ball better than many Championship midfielders and is an upgrade on Aden Flint.
How did the manager do? I have got to say, Lee Johnson has done well. Some typical losing runs but signings have been good. He is tactically creative and multiple substitutions were often effective.
Hopes for next season? If we persuade Chelsea to sell us Kalas and Jay Dasilva, add a creative central midfielder and a more prolific, pacy striker then we will have genuine top-six aspirations.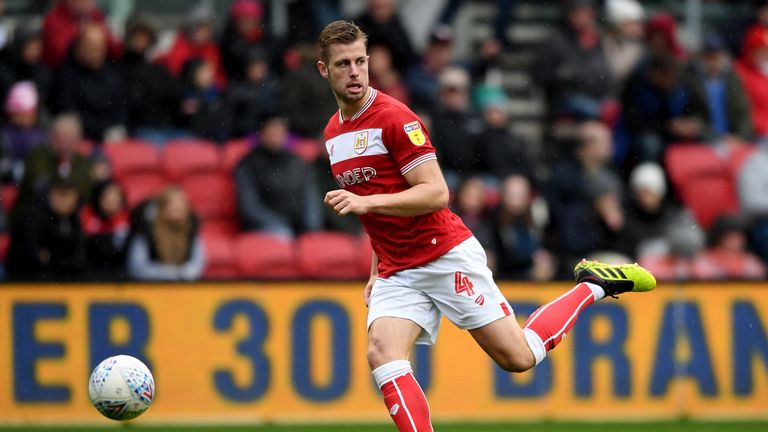 Derby County
Pete Fowkes, Derby County FAN TV
Review of the season? 9/10. Consistently in-and-around the top six. Attractive passing football. Younger squad. Better tempo. Transition whilst remaining competitive. Could not ask for much more.
Star player? Fikayo Tomori. Player of the year who grew in stature and improved every week. Rapid and a great timer of tackles. Looked seasoned by the end.
How did the manager do? Frank Lampard has been excellent and a real breath of fresh air. A few questionable selection decisions but he is somebody who has reignited the fanbase. An outstanding first season.
Hopes for next season? That Lampard will press on, build on his achievements, make the necessary squad changes, be courageous and aim even higher. All Rams are behind him.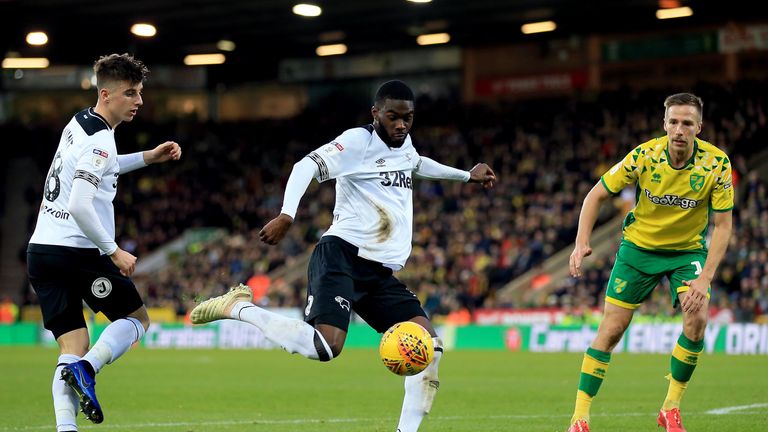 Hull City
Bobbi Hadgraft, @BobbiHadg
Review of the season? 7/10 on grounds of exceeded expectations. From rock bottom to the Championship's form team over Christmas, I would have snapped someone's hands off if I was given 13th place in August.
Star player? Kamil Grosicki. He returned from international duty and made an immediate impact. Joint-second in league assists, he is a joy to watch and has become a fan-favourite.
How did the manager do? Nigel Adkins has been exceptional. He has managed to bring the best out of existing players as well as providing our academy talent with opportunities to shine.
Hopes for next season? Play-offs would be a dream. However, the likelihood of us losing our stars in the summer and being given a mediocre signing budget renders me accepting mid-table yet again.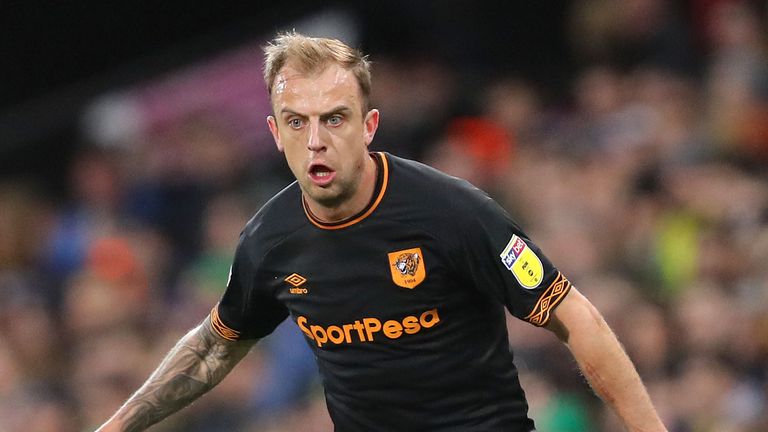 Ipswich Town
Benjamin Bloom, Blue Monday Podcast
Review of the season? 1/10. The worst season you could ever imagine that mocked us at every turn.
Star player? Difficult call. Gwion Edwards at the start. Matt Pennington and Freddie Sears in the middle. Nobody at the end. In truth there was no stand-out player.
How did the manager do? Both managers Paul Lambert and Paul Hurst failed ultimately as they mustered four wins between them. Lambert has A grade PR so let us hope he can add winning football next season in League One.
Hopes for next season? The return of winning football and the start of a new era for our club which is at its lowest ebb in half a century.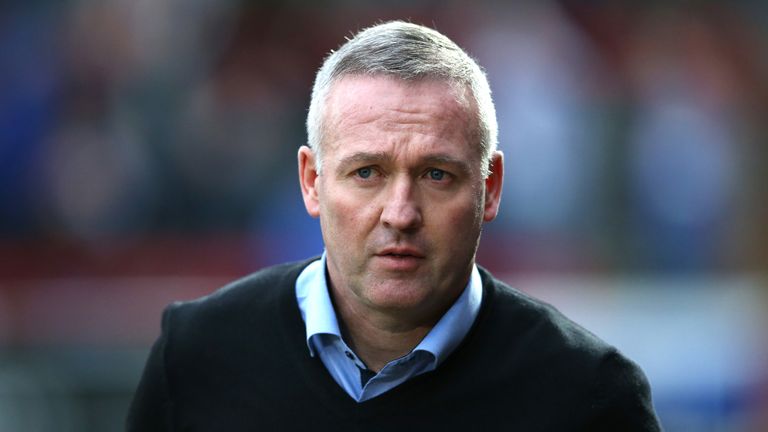 Leeds United
Oscar Marriott, All Leeds TV
Review of the season? 9/10. The club has made excellent progress this season from where we were 12 months ago. Missing out on the top two was massively frustrating but all in all it has been a great effort so far.
Star player? Pablo Hernandez. He has been instrumental all season and always makes something happen even when he is not at his best.
How did the manager do? Unbelievably. Marcelo Bielsa has brought hope back to Leeds and completely changed every aspect of the club for the better. Fans enjoy watching Leeds again and idolise him.
Hopes for next season? It depends which league we are in. If we manage to win the play-offs, Premier League survival has to be the first aim. If we don't then hopefully Bielsa stays and we can finish in the top two next season.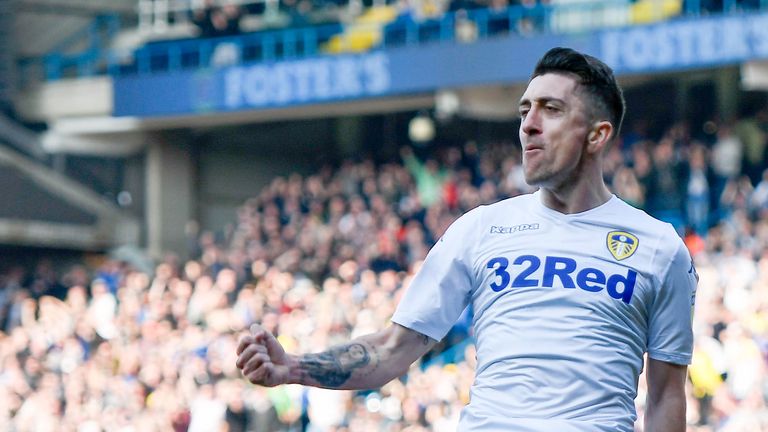 Middlesbrough
Robert Nichols, FMTTM
Review of the season? 6/10. Extremely disappointing. The final year of our Premier League parachute payments and we have ended up going backwards, suffering several humiliating defeats.
Star player? Darren Randolph. Championship goalkeeper of the year. His heroics have kept us in the game week after week. A modest, unassuming man who pulls out world class save after save.
How did the manager do? Tony Pulis comes with massive baggage. But he would rightly argue that he has had next to no funds. But his brand of football has not been popular and has not been justified by the end results.
Hopes for next season? Without parachute payment advantages, we will need to be clever and build around some of our youngsters, while making canny signings like Sheffield United and Norwich have.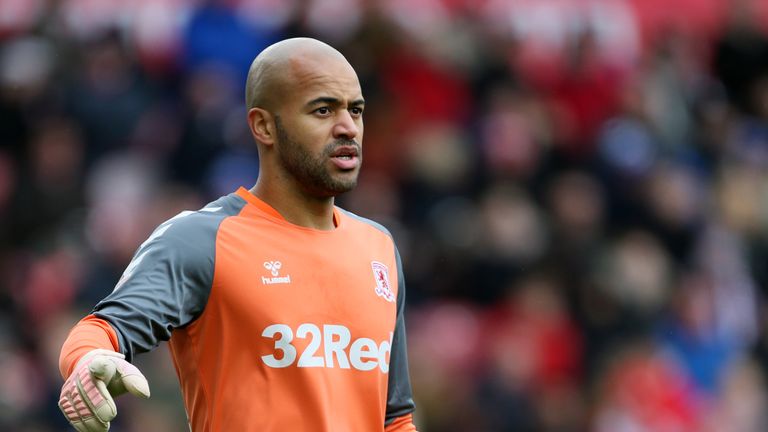 Millwall
Nick Hart, @CBL_Magazine
Review of the season? 4/10. We survived (just). After the heroics of the 2017/18's Championship play-off near-miss, this season was an exercise in dreariness, sprinkled with the odd moment of explosive high jinks in the FA Cup.
Star player? Lee Gregory. He may not top the goalscoring charts, but at The Den we respect 100 per cent commitment and work-rate. Lee has worked a lonely striking role, never slacking in effort.
How did the manager do? After four years of progress, this was the first time that Neil Harris' tactical and managerial abilities have been scrutinised harshly. Bearing in mind our tight Millwall budget, he deserves to start 2019/20 at least.
Hopes for next season? Millwall must always be about developing youngsters, bringing in committed outsiders with a point to prove and using the huge asset of The Den by playing dynamic attacking football. More drama please.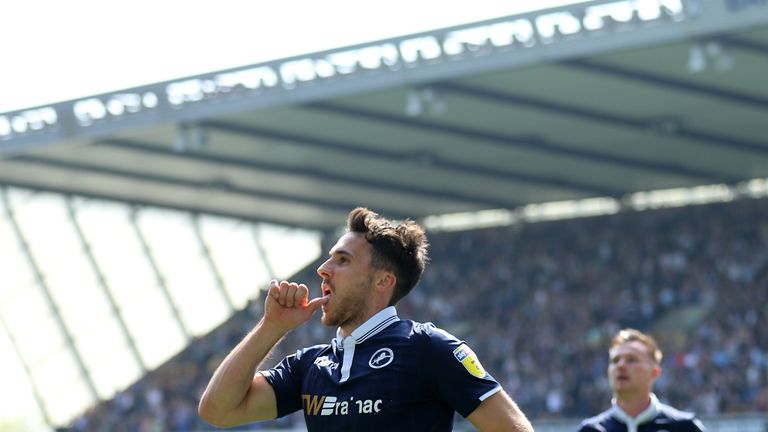 Norwich City
Jon Punt, Along Come Norwich
Review of the season? 10/10. Unexpected. Wondrous. Perfect. No-one anticipated this and it has been achieved playing the most beautifully brilliant football I have ever seen at Carrow Road.
Star player? Max Aarons. Teemu Pukki will take the plaudits but for an 18-year-old to step into a struggling side and contribute with such composure and determination is nothing short of fantastic.
How did the manager do? Daniel Farke has been a revelation. His brand of attacking, possession-based football has set the division alight - all while blooding four academy products. Simply sensational.
Hopes for next season? Premier League survival has to be the target. But we have been playing better football and have scored more goals than Wolves last year, so who knows where that can take us?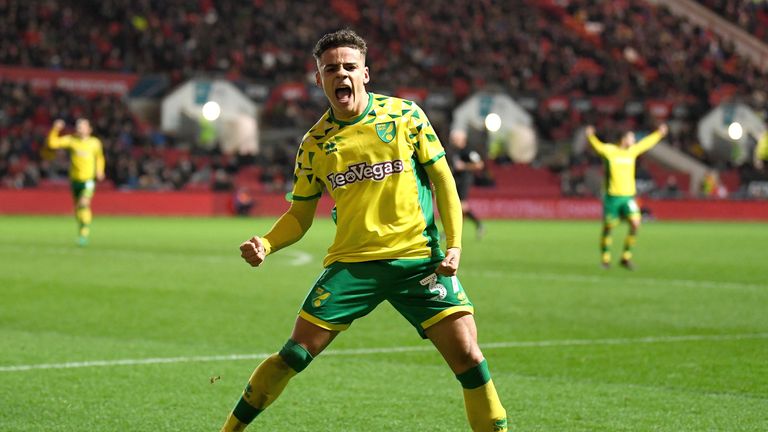 Nottingham Forest
Sean, Bandy&Shinty
Review of the season? 7/10. An improvement on our 17th place last season. Our football under Aitor Karanka was entertaining. We have struggled since his departure.
Star player? Joe Lolley. Goals, assists, always puts in a shift and you never know if he will hit a worldie or create something from nothing.
How did the manager do? Karanka was doing well until he left. Martin O'Neill has struggled to adapt to life back in regular management. Let us hope that changes.
Hopes for next season? I hope O'Neill gets to grips with the Championship and we start playing some attractive football. Promotion would be nice too.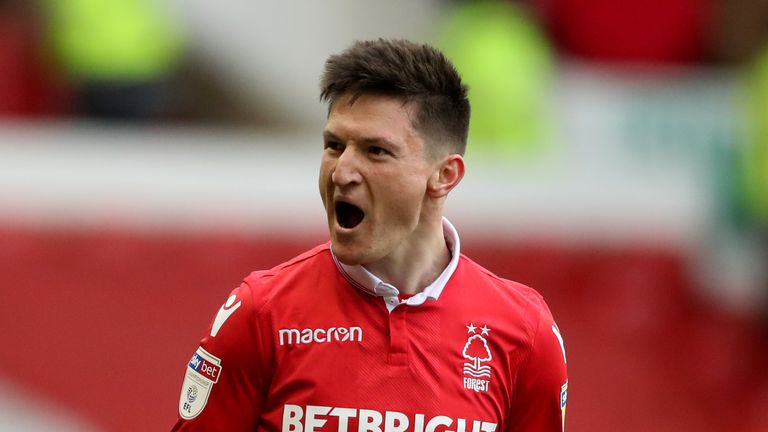 Preston North End
Sam Martin, @Socially_Sam
Review of the season? 7/10. Could have been better if it wasn't for injuries (again) and the constant chopping and changing of the squad. Discipline has let us down as well.
Star player? Ben Davies. He had big boots to fill having to replace some outstanding defenders but has improved a lot this season. Callum Robinson also had a great season before he got injured.
How did the manager do? Alex Neil has learnt some valuable lessons this season and has pledged his future to the club after an uncertain period. He has been honest in admitting where improvements need to come from.
Hopes for next season? We have to make the play-offs minimum. We have finished in and around the same place for the last three seasons now. We need to cut down the injuries and control the discipline of the players​​​​​​​.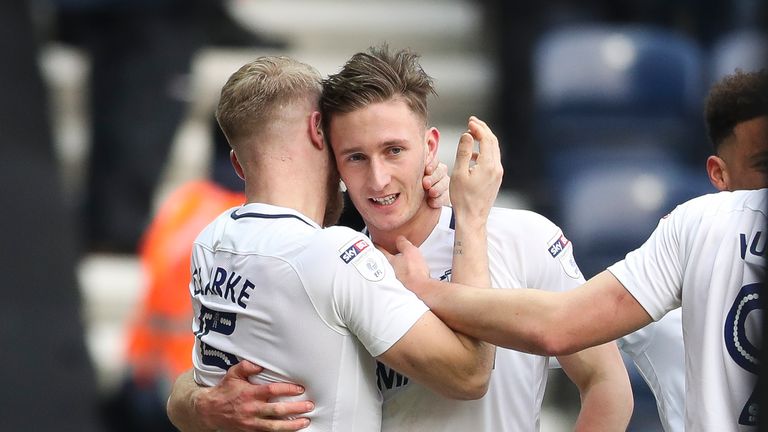 QPR
Paul Finney, QPR Podcast, Open All R's and Independent R's
Review of the season? 3/10. Steve McClaren was bought in to coach our young up-and-coming players. We lost a few matches, panicked, got in Premier League players on huge wages and binned the kids on loan. Bad run after Christmas. Sacked the manager. What a shambles.
Star player? Luke Freeman. A massive player in an underachieving team. He won't be here next season but he is one hell of a player and we were lucky to have him.
How did the manager do? McClaren had an awful start. Had a decent FA Cup run and an awful League Cup exit. After Christmas he won only one in 15 Championship games and was rightfully sacked.
Hopes for next season? We need to take some serious steps back after years of spending stupid wages. Getting the right manager appointment is the most important thing right now. We don't expect much and just want to avoid relegation.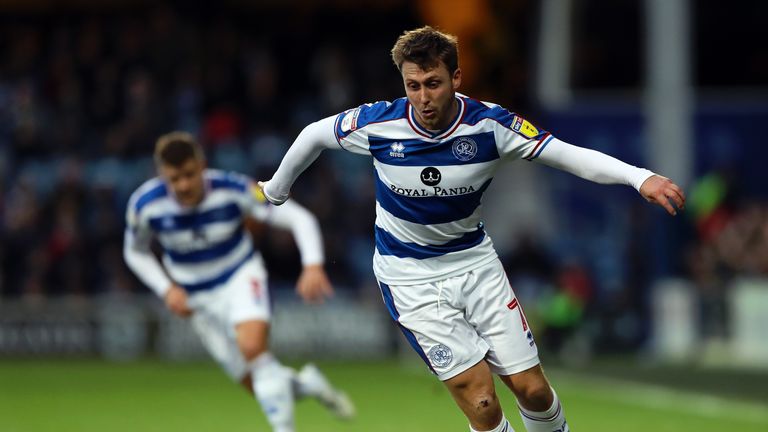 Reading
Simeon Pickup, The Tilehurst End
Review of the season? 6/10. We went into the season with a low expectation - avoid relegation - and managed just that. Not great. But we got the crucial job done.
Star player? Andy Rinomhota. A tough-tackling, energetic midfielder who graduated from the academy and is now indispensable to the first team. The Championship's N'Golo Kante but better!
How did the manager do? Jose Gomes united and energised a club that had been critically low on morale. He has rejuvenated everything, and the fans adore him.
Hopes for next season? Develop Gomes' possession philosophy. Rebalance the squad by cutting out the deadwood. Bring through more academy players. Push up the table.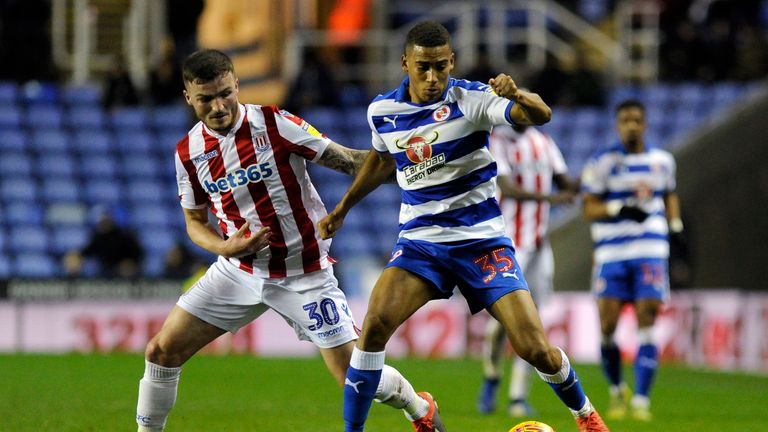 Rotherham United
George Sanders, Sanders Sport Talk​​​​​​​
Review of the season? 6/10. It has been another roller coaster season. Despite being relegated I'm proud as we battled until the bitter end.
Star player? Semi Ajayi. The centre-back/midfielder has been solid both in defence and attack. He has come on leaps and bounds and chipped in with some important goals.
How did the manager do? I can't say a bad thing about Paul Warne. He has created a special atmosphere in the dressing room and has ensured the players fought for the badge.
Hopes for next season? Hopefully we will be battling for promotion in League One again. The players and management have already stated their intent for this.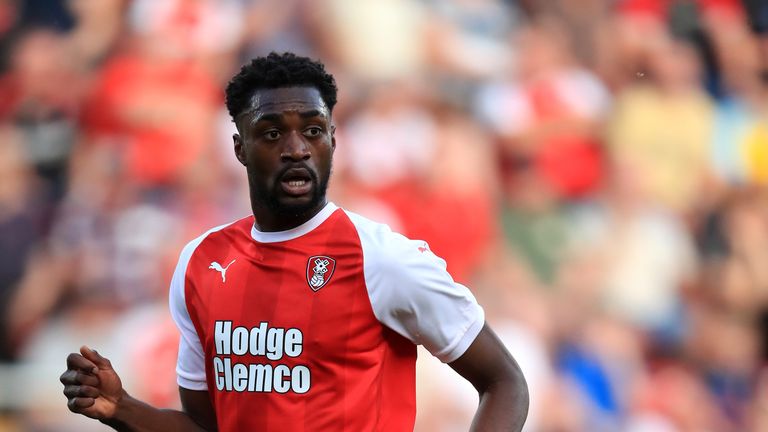 Sheffield United
Holly Baird, @HollyMayBaird
Review of the season? 11/10. Phenomenal. What an achievement for both players and fans alike. An absolute roller coaster of emotions from start to finish. I cannot praise this team enough.
Star player? I love the fact that I cannot pick a star player. Each player did what was asked of him and so much more. Special shouts to David McGoldrick, Enda Stevens and Billy Sharp.
How did the manager do? Chris Wilder is a managerial genius who got the best out of his boyhood team. He is one of our own and will never have to buy a drink in Sheffield again.
Hopes for next season? To carry on with the same creative style of football against the top teams in England while maintaining our strength in depth. Most importantly - to make Sheffield proud.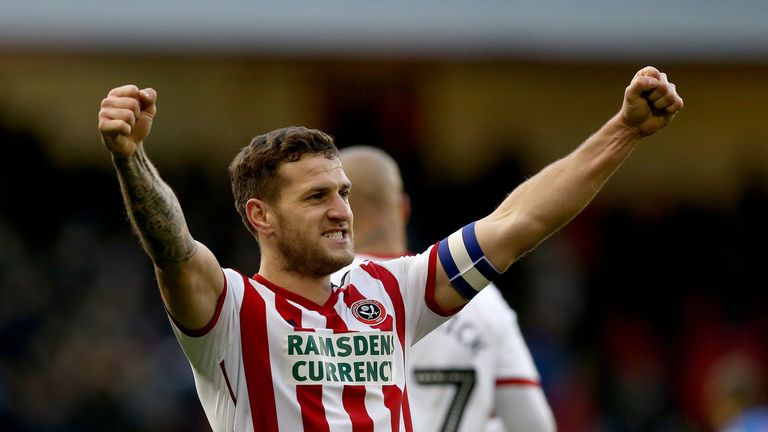 Sheffield Wednesday
Victoria, @Victoria1867​​​​​​​
Review of the season? 8/10. It has been a strange one. If the season started in January, I would have said 9.5. Sadly, previous manager Jos Luhukay ruined the first half.
Star player? Michael Hector has been an absolute superstar on loan from Chelsea. He is solid and would be my main target for summer recruitment.
How did the manager do? Let's forget Jos. Steve Bruce came in and turned it around. I have every faith in him and his team and can't wait for next season.
Hopes for next season? I think we have a solid chance of the play-offs and perhaps a shot at automatic depending on the rest of the league. Here is hoping.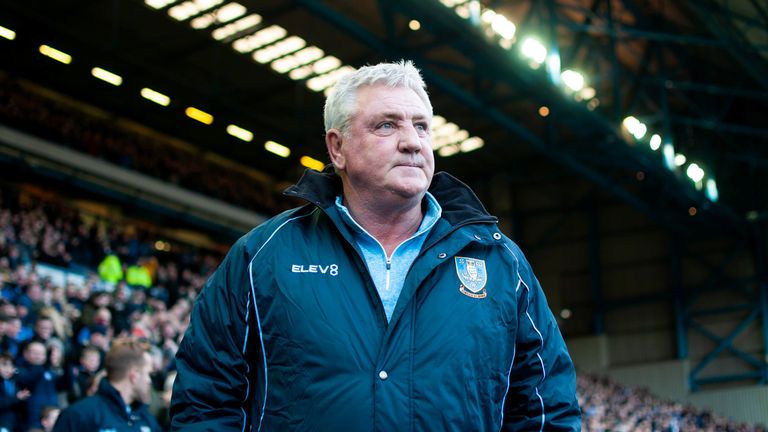 Stoke City
David Cowlishaw, Wizards of Drivel Podcast
Review of the season? 3/10. Bookies' title favourites and most expensive squad in the league have ended up in lower mid-table. Difficult to beat. But 21 draws have hampered progress.
Star player? Tom Edwards. The local lad and Stoke youth product has grown into the season emerging as one of the league's best right-backs.
How did the manager do? Gary Rowett had the resources to build his team and failed to produce football or results. Nathan Jones was left to pick up the pieces.
Hopes for next season? That Jones can use the summer to start a long rebuilding progress. Promotion seems distant. But Stoke fans now just want progress.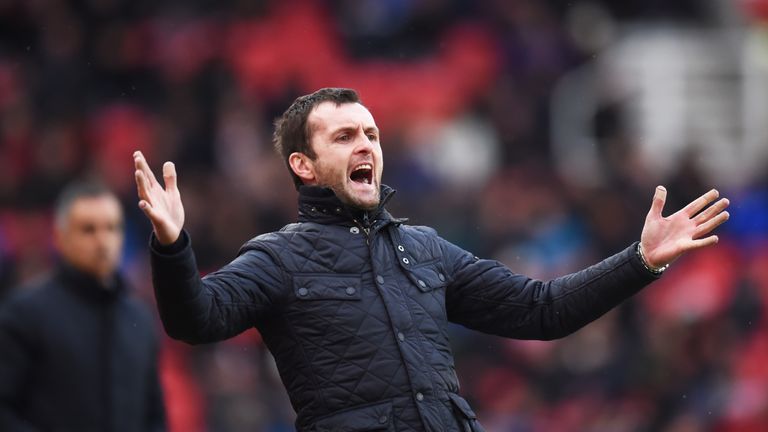 Swansea City
Julie Kissick, @Swanseajackgirl
Review of the season? 7.5/10. Better than expected. We fell short of the play-offs but in real terms, we have a very young squad who have over-delivered.
Star player? Dan James. He is a little dynamo on the pitch and has been unplayable, tormenting the opposition in some games.
How did the manager do? Graham Potter has been superb. It was his first season in the EFL and he was managing a relegated team. He also arrived on the back of a string of changes.
Hopes for next season? Promotion. If we keep Potter and the nucleus of this team we should manage a serious push for a return to the Premier League.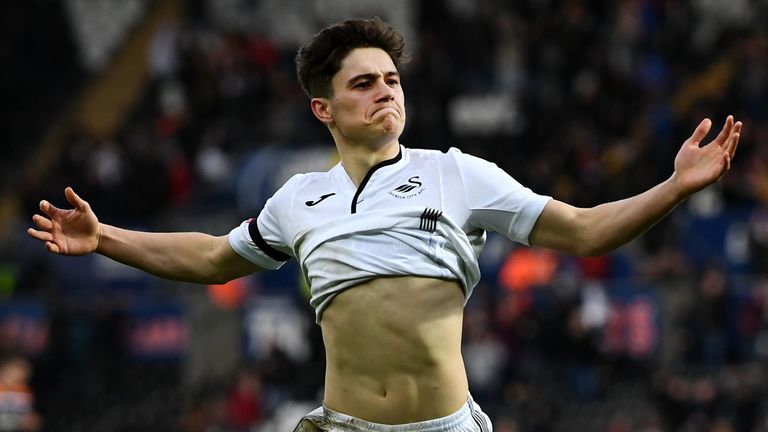 West Bromwich Albion
Connor Ashfield, West Brom Fan TV​​​​​​​
Review of the season? 7/10. Could have been better if we achieved top two. But we are still in the promotion picture.
Star player? Dwight Gayle. So clinical for us this season even though he has been played out of position.
How did the manager do? Hard to say as Darren Moore got sacked. But James Shan has come in and has done well with limited experience.
Hopes for next season? If we don't get promoted via the play-offs this season, we will need to rebuild and achieve automatic promotion next season.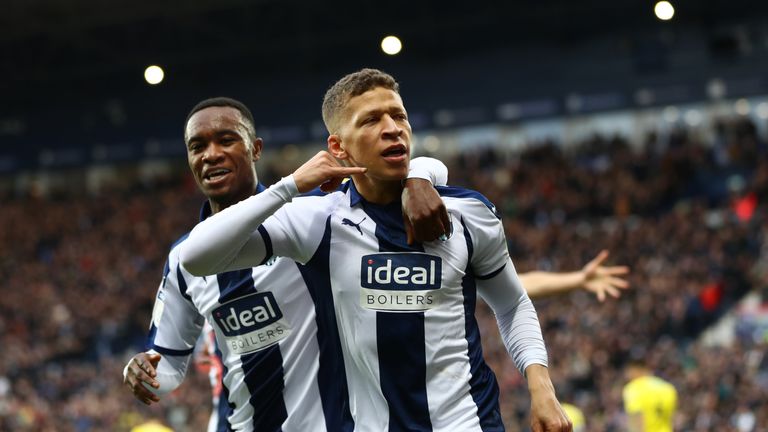 Wigan Athletic
Adam Pendlebury, @PWUPodcast
Review of the season? 7/10. Our home form was fantastic but until March we really struggled away from home. Performances improved late in the season and we got the results we deserved in April.
Star player? Reece James. At only 19 he is an outstanding, influential colossus of a player. A fantastic future is ahead of him.
How did the manager do? A good first season for Paul Cook at Championship level. He has had his issues, resolved them and got it spot on at the business end of the season.
Hopes for next season? We have a solid platform to build on and have some good youngsters coming through. I hope we can establish ourselves in the top half of the Championship.​​​​​​​