Wolves manager Nuno Espirito Santo has revealed the influence that Jose Mourinho has had on his career.
Former goalkeeper Nuno played under Mourinho when he was manager at Porto, with the duo winning the UEFA Cup together in 2002/03 and the Champions League the following season.
Nuno himself managed Porto for one season before joining Wolves in the summer of 2017 and leading them to promotion to the Premier League.
Asked by Soccer AM's Tubes what he learnt from Mourinho, Nuno said: "A lot. In that moment, what we had, the group of players we had, the way Mourinho manages and made us believe that it was possible to do what we did as a squad. We won everything, and it was absolutely fantastic.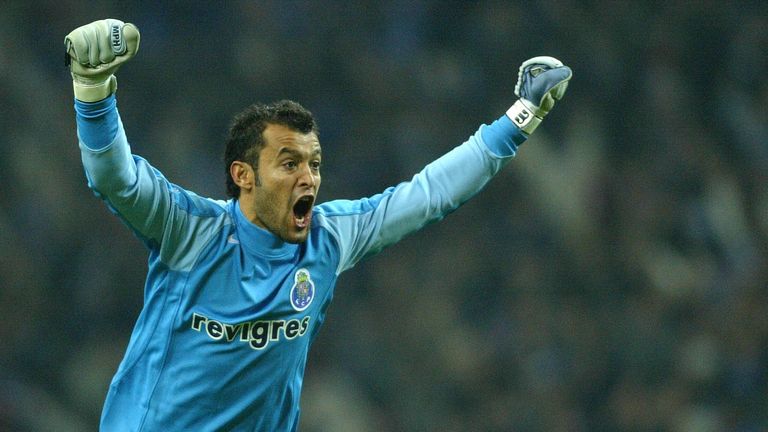 "You take from everyone. When you have such success it's because you do things right. Of course you learn a lot as a player when you pay attention to managers when they speak to you."
Discussing his own habits as a manager ahead of Sunday's clash with Burnley, which is live on Sky Sports, Nuno added: "I would say 24/7 I am thinking about football.
"I try to distract with other things, but in my mind it is always the game, especially the team, the shape, my players, what can I do, what is tomorrow, what can I give to them to improve them.
Live Renault Super Sunday


"Thinking? Yes. Speaking? No. It is always on your mind. Not only me, but all of the coaching staff. Everybody has to be 100 per cent onto it."
Wolves have enjoyed an encouraging start to the season as they have lost one of four games and drawn against champions Manchester City.
"I think we are getting better, each game we achieve to improve," said Nuno. "That tells me it is good. I think we still have to manage the games better. Results help; we had it in the last game. But it's about growing, building and believing."
Watch Wolves v Burnley live on Sky Sports from 12.30pm on Sunday