Wolves manager Nuno Espirito Santo admits his side 'played badly' in Huddersfield loss
Wolves lost 2-0 to Huddersfield in the Premier League on Sunday
Last Updated: 25/11/18 7:01pm
Nuno Espirito Santo says Wolves 'played badly' in their 2-0 defeat to Huddersfield, and must think about how they want to play in the future.
Wolves were mostly outplayed by their opponents on Renault Super Sunday, although Raul Jimenez did have a header cleared off the line in the pick of the hosts' chances.
"It was a bad performance," Nuno told Sky Sports. "We played badly today and Huddersfield were the better team. It was not a good day for us and we didn't perform well.
"There were too many mistakes and there are things we have to improve. This week we have to make a deep reflection on what we want and how we want to play.
"We were looking to try and reach the draw and go for the win. But we didn't do enough, it wasn't a good game. When Huddersfield had the possession, we didn't organise and recover the ball well so there are too many things, both offensively and defensively.
"My concern is about today. We prepared for the game, we had clear goals for the game and we didn't achieve so my concern is only about this game and to solve it this week, so the team is prepared to compete for the next game."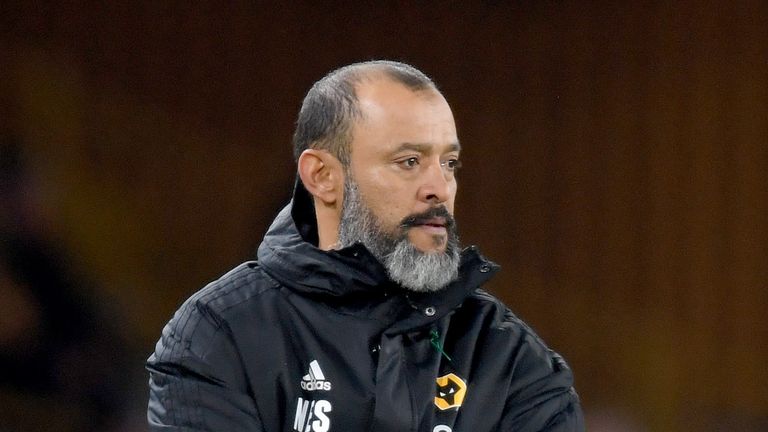 Nuno has selected a similar XI and formation for his opening 13 games in the Premier League, but insists he will stick to his guns despite Sunday's defeat.
He added: "No, we don't change. This is the way we have been working, it is the way that brought us here and it's the way we are going to push forward but we have to be better. On an individual level and as a group, we must prepare better. The game this week, maybe we didn't prepare well."