Morgan Gibbs-White starred for Wolves in their win over Chelsea
Teenager impressed as Wolves beat Chelsea 2-1 at Molineux
Last Updated: 06/12/18 9:16am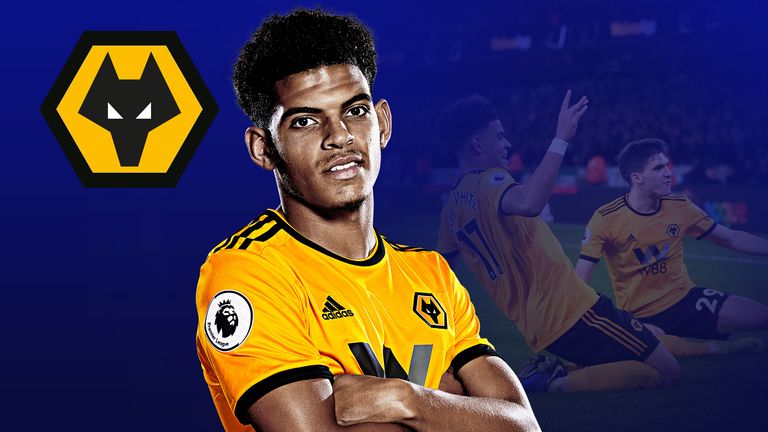 Morgan Gibbs-White produced a terrific display as Wolves beat Chelsea 2-1 at Molineux on Wednesday. Adam Bate was there to see it for Sky Sports and explains why the teenager is worth getting excited about...
Morgan Gibbs-White was the last man off the pitch at Molineux on Wednesday night, drinking in the deserved adulation of the crowd. There was applause from the supporters in the Stan Cullis Stand and then those chants from the fans in the Sir Jack Hayward Stand at the opposite end of the ground. Morgan Gibbs-White, he's one of our own.
The 18-year-old had been substituted after 72 minutes but he had earned his second standing ovation of the evening after producing a man of the match performance on his full Premier League debut as Wolves came from behind to beat Chelsea.
Playing in an unfamiliar centre-forward position, Gibbs-White was full of energy, covering more ground (9.57 kilometres) than anyone else during his time on the pitch. But it was the quality of his work that caught the eye and he was decisive too - providing the assist for Raul Jimenez's second-half equaliser that completely transformed the contest.
There was so much to enjoy about that assist. Firstly, there was the spatial awareness to turn and then there was the strength to hold off the challenge of Cesc Fabregas. A drop of the shoulder was enough to steal a yard on N'Golo Kante and then he had the calmness to get the weight of his pass right too. It was one of several special moments.
Gibbs-White had also skipped away from Fabregas in the first half before flicking the ball inside past Willian. In another passage of play, he burst through a gap that didn't seem to be there and raced away from Kante - not an easy thing to do. On both occasions, he went on to pick out the right pass as well, which is unusual for a player of his age.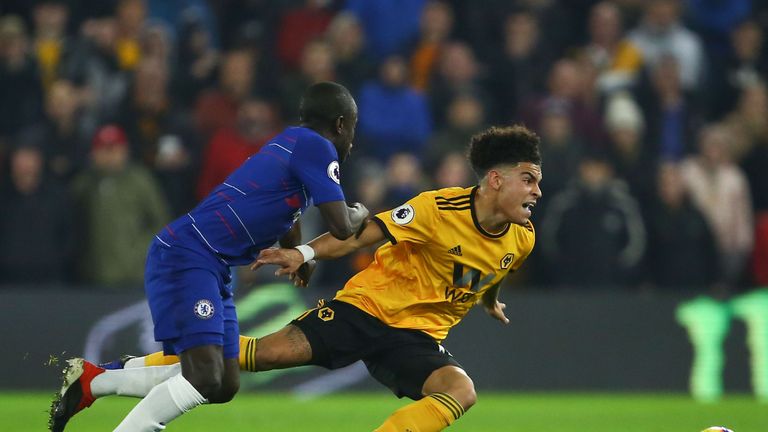 The challenge for teenagers seeking Premier League minutes is to take advantage of every opportunity to prove they are ready. Gibbs-White has done that repeatedly. Against Tottenham, there was his defence-splitting through-ball to Helder Costa. Away to Arsenal, he struck a shot from distance that hit the inside of the post in stoppage time. Now this.
"He is a world champion," said Wolves boss Nuno Espirito Santo afterwards, a reference to Gibbs-White's role in England's U17 World Cup win last year. "He is [part of] one of the best generations of English players for a long time. It is amazing what they are producing."
Those within the game have long been aware of the talent in that group. Jadon Sancho was in the squad and has now made the breakthrough at senior level with England too. There are huge hopes for midfielder Phil Foden, who might just be the most gifted of the lot.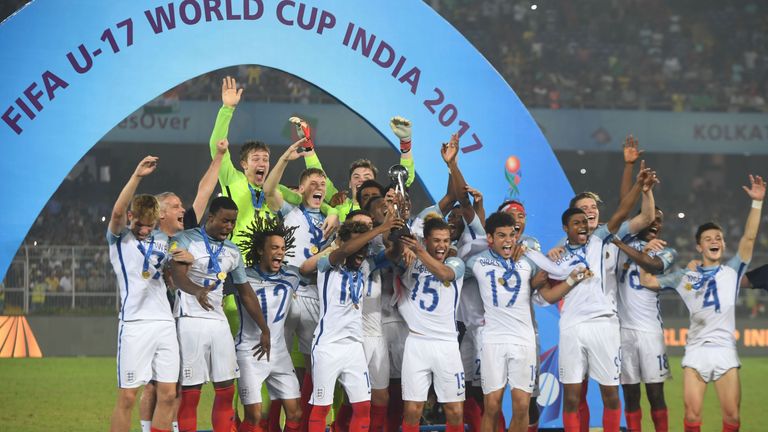 But it is Gibbs-White, a scorer in the 5-2 win over Spain in that World Cup final in India, who has beaten the Manchester City man in the race to be the first member of that supremely gifted squad to start a Premier League game. While Ruben Neves is sure to return against Newcastle at the weekend, it is unlikely to be for Gibbs-White. He is here to stay now.
Wolves' secret may be out of the bag but nobody at the club's training ground will be too surprised. Academy staff are understandably wary of heaping pressure on young players but there was always a sense that it was a case of when not if for Gibbs-White.
Born just up the A449 from Wolverhampton in nearby Stafford, he has been at the club since the age of eight and every effort has been made to make him feel at home. Wolves flew his father out to India for the World Cup group games and he returned again for the final along with academy manager Gareth Prosser.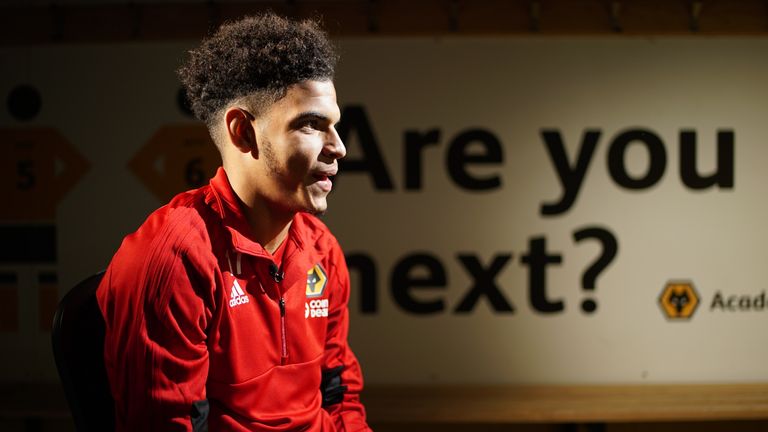 Speaking to Prosser earlier this year, his genuine delight for Gibbs-White was obvious but also his awareness of how important it has been for the club that the player has made this breakthrough.
"When you hear the fans chanting that he is one of their own, the hairs stand up on the back of your neck," he told Sky Sports.
"He is just a terrific success story. We are extremely proud of his success. It is really rewarding for us as an academy and brilliant to have that community link. We don't want to lose that identity."
There is a certain irony to the fact that it is a local lad who is starring in this Wolves team. After all, this a club that has now become so inextricably linked to Portugal because of the nationality of the coach and the seven first-team regulars from the country.
Against Chelsea, Rui Patricio played his part with a fine save from Willian and Joao Moutinho was excellent in winning the ball back in the build-up to the winning goal. But at the heart of it all there was an academy graduate there, taking on Eden Hazard and the rest.
Gibbs-White is already a decade into his Wolves journey. But it is the next decade that will be of interest now - not just for Nuno but for Gareth Southgate and all England supporters.
"I think he is getting in the games, bringing the energy, staying focused and staying humble," said Nuno. "He has a lot to improve and he has a lot to give to us and us to him. Together we are going to try and do something." Morgan Gibbs-White is already doing it.