Fraser Forster sorry for Southampton mistake against Crystal Palace
By Mark Crellin
Last Updated: 03/12/16 8:22pm
Southampton goalkeeper Fraser Forster has apologised for the blunder that cost his team a goal during Saturday's 3-0 loss at Crystal Palace.
After a fairly scrappy first half-hour at Selhurst Park, Forster missed his kick when he tried to clear, leaving Christian Benteke with an easy chance.
A shell-shocked Southampton side conceded a second soon afterwards and went on to suffer a heavy defeat, a disappointing end to a week which had seen them beat Everton in the Premier League and then Arsenal in the EFL Cup.
Forster told the Saints website: "It's just obviously flicked off my right foot as I've gone to clear it with my left, and it's on a plate for Christian.
"It happens as a keeper and you've just got to take it and move on.
"It's not my first mistake, it won't be my last, and it's just disappointing because then we don't really recover, and to concede the second goal so quickly after that made it a big job for us to come back.

"It's just apologies to my teammates for making that mistake, but it's one of those things.
"It's obviously disappointing. You don't want to make those mistakes, but it's part of the game and you just pick your head up and move on.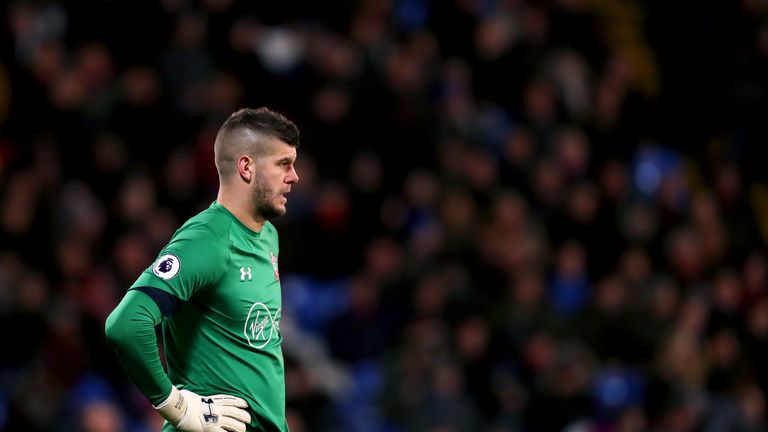 "It's just back on the training pitch for me and work hard. You've got to brush yourself off and move on."
Saints boss Claude Puel did not blame Forster at all for the loss, feeling his side were below-par in all areas.
"Disappointed, I think it was a bad game for us," Puel told Sky Sports.
"In the first-half we didn't play our game. The pitch was not good but that is not an excuse.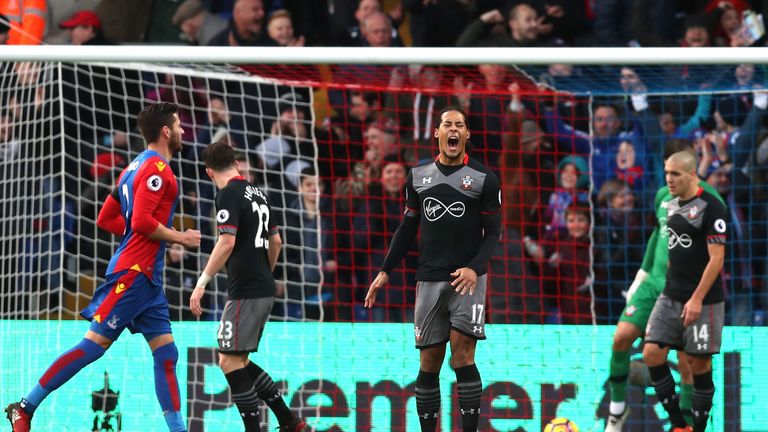 "It is important for the future, every time, to play our game, to put the ball on the ground
"Second-half we tried to play another game, with chances, but without luck, and now it is important to recover, to learn for the future, and to prepare for the Europa League (on Thursday).
"We have had many, many good games since the beginning of the season and all the players stay with a good spirit, but it is difficult to play all these games, not just physically, because we can rotate every time.
"The concentration today was not sufficient to win this game.
"It is not the fault of Fraser. It was the bad pitch (that) gives opportunities to the opponent."