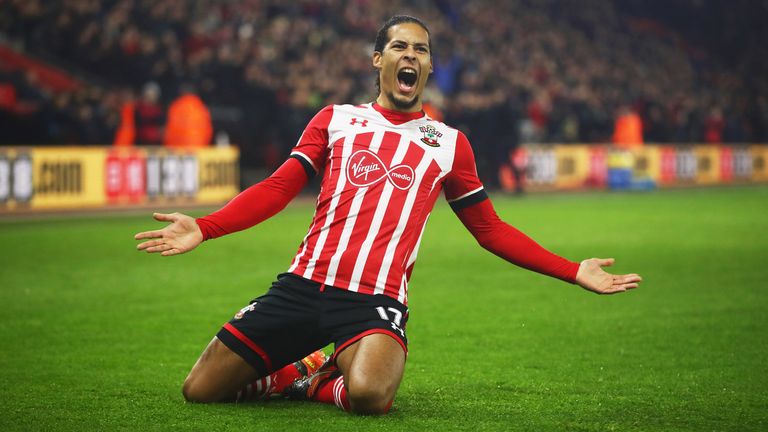 Southampton chairman Ralph Krueger says the club would be prepared to turn down a bid of up to £60m for Virgil van Dijk this summer.
Reports in the national press have linked Liverpool and Manchester City with summer moves for the Netherlands defender, who has been exceptional for Saints since joining from Celtic in September 2015.
Van Dijk was rewarded with a new six-year contract last May and was named Saints captain following the departure of Jose Fonte to West Ham in January.
Krueger insists Southampton do not need to sell Van Dijk, who is currently out with an ankle injury, or any of the other members of their squad.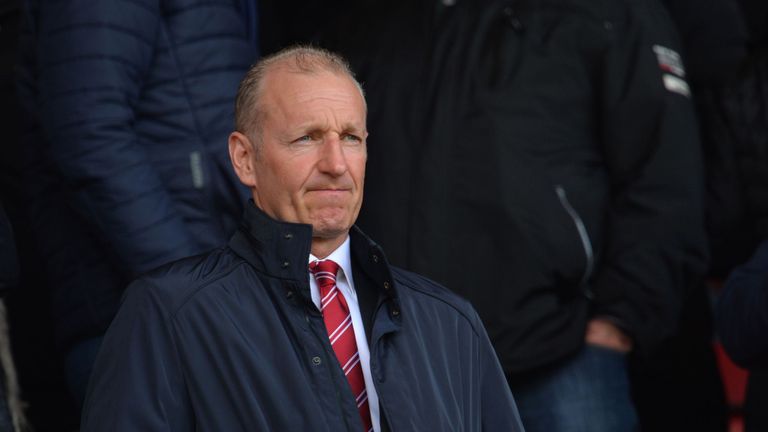 Asked if Saints could realistically turn down a £60m bid for the Dutchman, Krueger said: "Can we? Yes. We do not need to sell anybody."
Southampton have been continually forced to sell their best players to teams above them in recent seasons but Krueger says the club are now on a much firmer financial footing and are in a position to reject similar advances this summer.
"Here we sit in the summer of '17 and we now have 18 top, or above average, Premier League players under three or more year contracts," Krueger continued.
"We actually have 12 players that have more than four years, so 49 months, left on their contract and even a couple with 61 months.
"So 18 players having more than three years, gives us control over the summer for the first time.
"We will decide if anybody goes and we will decide who comes in, in the best interests of the club. We do not need to sell any player for the first time since I've been here.
"I can make that statement and - unless football decides it's in the best interests - we don't need to do that.
"I think that we're moving into a new era at Southampton Football Club after three-and-a-half years of building this foundation of depth, where we have more than 25 players that can play a Premier League game.
"We now need to consolidate. We're going to do everything possible to keep the core in place because the one thing that has been lacking here is developing synergies within the squad because of the changes.
"It has been difficult to maintain the synergies we would see at times during the season.
"I think that's one of the reasons we would like to keep the core in place to give the synergies an opportunity, and we are extremely hungry to push back into Europe next year. It is our obsession."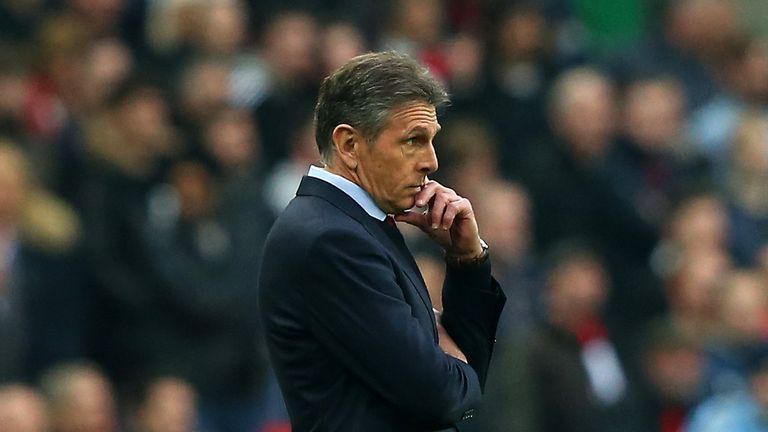 Krueger was less emphatic when asked about the future of manager Claude Puel.
The man chosen to succeed Ronald Koeman last summer has struggled to win over some Saints fans and Krueger was non-committal when asked about the Frenchman's future.
"The bigger picture football-wise will become transparent as we move into next week and the week beyond," Krueger said.
"It hasn't been easy either to come in here as a manager, finishing eighth, seventh, sixth.
"It was definitely tough circumstances with Europe and we'll be looking at everything, and then we'll again be clearer after the season is over."