Andy Hinchcliffe: Sol Bamba outburst may help Cardiff in Sky Bet Championship
By Patrick Surlis
Last Updated: 15/12/16 6:50pm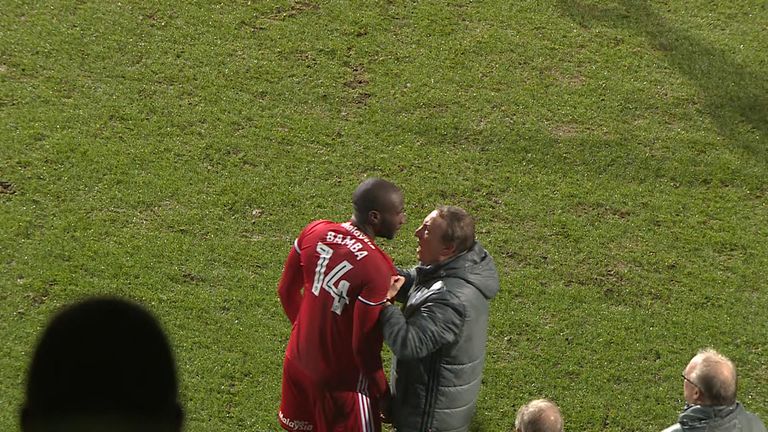 Sky Sports EFL expert Andy Hinchcliffe believes Sol Bamba's outburst against Ipswich may help bring the Cardiff City squad together in the long term.
Bamba was charged by the Football Association in relation to an incident during Cardiff's 1-1 draw on December 10.
The 31-year-old reacted angrily to a late tackle, before jabbing his finger in the direction of fourth official Charles Breakspear and pushing his own manager Neil Warnock.
The Ivory Coast international was sent off and received a two-game ban for his actions, but the FA charge means that suspension may be extended.
Speaking on the EFL Weekly podcast, Hinchcliffe said he expects Cardiff to learn their lessons from the episode.
"Sol is an important player for them, my man-of-the-match when I did their game against Bristol City, and he has a big part to play," Hinchcliffe said. 
"I'm sure it won't happen again, I think they will both sit down and say, 'This looked terrible'.
"I'm surprised it got to that point because surely Neil [Warnock] has come across players reacting in that way before, maybe on the training ground, maybe on a matchday.
"I was quite surprised by how he handled the situation because he was in the face of Sol and I thought maybe he would just get him away and get him to calm down.
"Experienced managers doing that doesn't happen too often but they will learn lessons and clearly both parties are passionate about the job they are doing at Cardiff.
"They will pull together and strangely from this, the squad may actually get closer as a result and get some positive results off the back of it."
Upgrade to Sky Sports now and get six months half price