Mick McCarthy brands fan reaction 'pathetic' as he quits Ipswich ahead of schedule
By Lyall Thomas
Last Updated: 11/04/18 11:19am
Mick McCarthy branded the reaction from some Ipswich fans "pathetic" and "disgraceful" as he quit as manager ahead of schedule following a win over Barnsley.
The 59-year-old was due to stay in charge until his contract ran out at the end of the season but he announced at full-time on Tuesday that, following discussions with Ipswich owner Marcus Evans, he considered himself "caretaker of my own job, which is ridiculous".
The former Republic of Ireland manager had been in charge at Portman Road for almost six years and had been the longest-serving manager in the second tier, but supporters have put pressure on him to move on this season.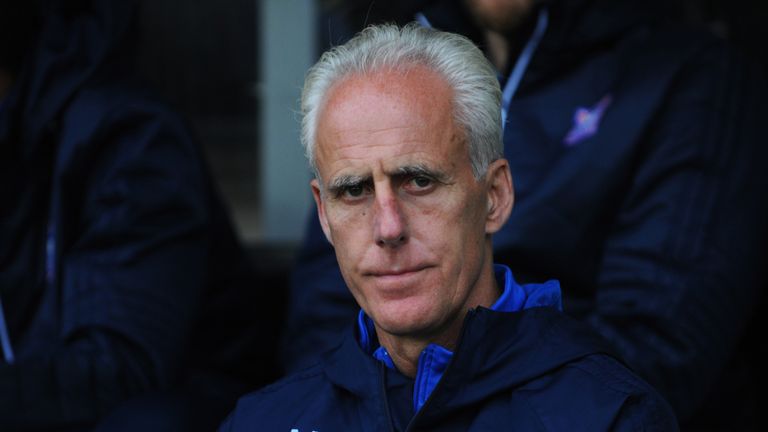 "You can probably see why I am going. The reaction after I took Barry Cotter off - that's just pathetic," he said. "I've signed him and played him. He's absolutely knackered and has to come off.
"That was a disgraceful reaction, but I won't have to listen to it again because that's my last game - I'm out of here. It's sad because I've loved my time here.
"I can't think of one member of staff who wants me to leave or one player who wants me to leave. It's an unusual situation, isn't it? I take pride in that. I love the bones of the lads.
"But I'm caretaker manager in my own job, which is ridiculous. I'm happy to move on. It's an all-inclusive club and I thank everyone for their support. I take real pride in the job I've done.
"I spoke with Marcus at the weekend and we agreed that it was in the best interests for me, the players and the club that I move on now. I'll go again. I'm looking for a job."
Ipswich later confirmed that Bryan Klug, the club's head of coaching and academy development, would be in caretaker charge of Town until the end of the season.