After more Champions League woe for the Premier League, Paul Merson is back with his tips ahead of another action-packed weekend in the Premier League.
How will those who competed in midweek European action cope this weekend?
Manchester United travel to Southampton on Super Sunday trying to keep in touch with neighbours City, who face West Ham on Saturday Night Football, while Spurs face a tricky home clash against Crystal Palace on Sunday lunchtime.
The Magic Man casts his expert eye over the weekend's action...
Chelsea v Arsenal - Saturday, 12:45pm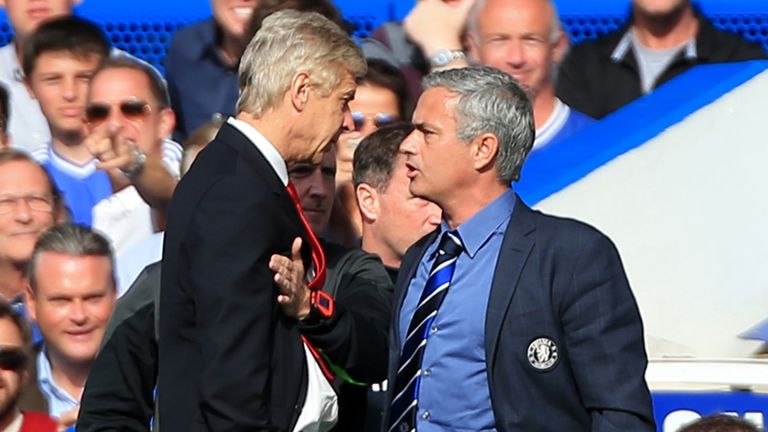 I have to go with Chelsea. Their record against Arsenal is fantastic, they just don't lose to them. I know Arsenal won in the Community Shield, but that was a bigger game for Arsenal than it was for Chelsea.
Chelsea made changes in the Champions League, but they had a home game. Arsenal got it horribly wrong. Playing away you cannot make six changes. It was very naive of Arsene Wenger. You have to get off to a positive start, especially with Bayern Munich in the group.
After what happened in midweek, it has swung all the pressure onto Arsenal, not Chelsea.
PAUL PREDICTS: 2-1 (Sky Bet odds 8/1)
Aston Villa v West Brom - Saturday, 3pm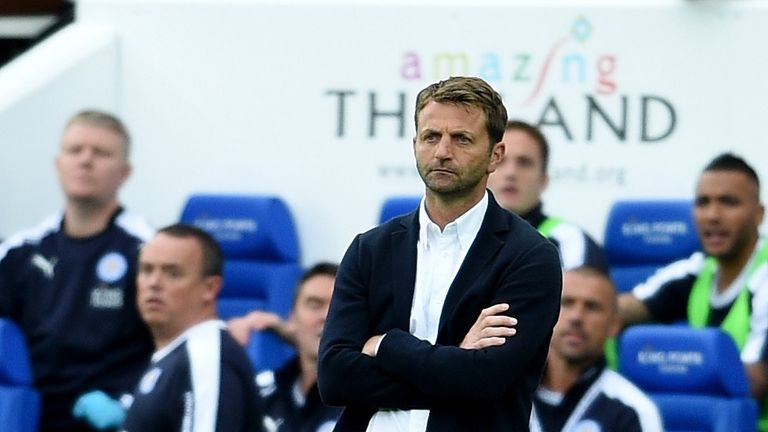 This is a huge derby, but not as big as Villa's clash with Birmingham midweek! I am going to go with Villa. Losing 3-2 at Leicester after being two goals up will affect them, but they are a young team and they will learn from their experience.
I think Villa will just have too much for them. I think West Brom are going to struggle. They were lucky against Southampton. They have to get Saido Berahino back in the team. There is no point chopping off their nose to spite their face, they need him.
PAUL PREDICTS: 2-1 (Sky Bet odds 17/2) 
Bournemouth v Sunderland - Saturday, 3pm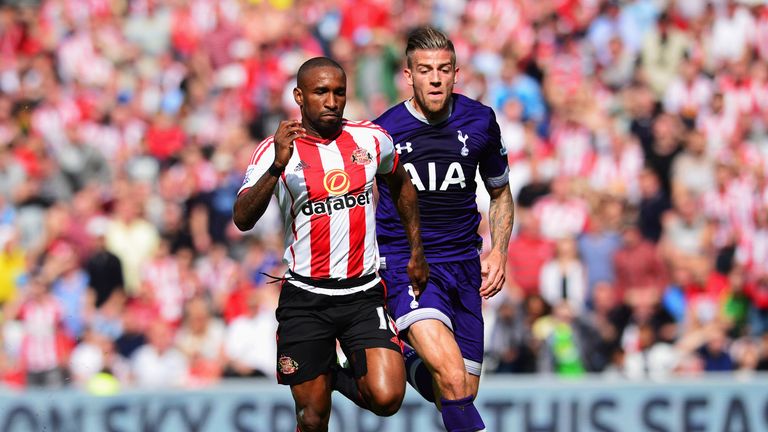 I covered Bournemouth against Norwich, and was really looking forward to an open, attacking game, but Bournemouth were really poor. They were second best all game and that was a bad, bad result for them.
I expect them to bounce back against Sunderland, who are struggling and will be doing all season. Bournemouth are not as bad as they were last week. They have been in the games they've lost, especially at Liverpool.
PAUL PREDICTS: 2-1 (Sky Bet odds 7/1)
Newcastle v Watford - Saturday, 3pm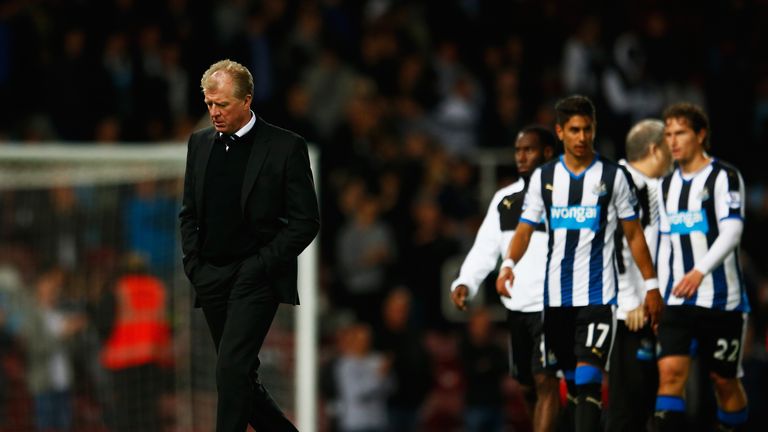 The shock of last weekend was Watford beating Swansea.
Newcastle have enough about them to get out of the trouble they are in. This is a big match as you have 50,000 Geordies expecting their team to win a football match. They know they are in transition, with a new manager and new players, but they will still expect to win this football match, and I think they will.
Watford have looked good when they have had a go at teams, even at Man City, and if they have a go at St James' Park they'll cause problems, but they'll just come up short.
PAUL PREDICTS: 2-1 (Sky Bet odds 17/2)
Stoke v Leicester - Saturday, 3pm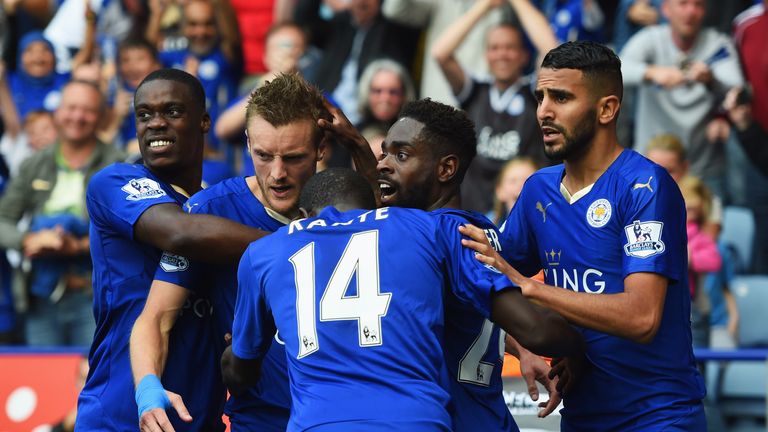 If you asked me at the start of the season where these two teams would be now, I'd say they'd be the other way around. Leicester have been outstanding, and it is all about that boy Riyad Mahrez.
Nobody likes Stoke more than me - if you don't support them - but I just think the balance is all wrong. It may sound weird, but they have too many footballers, and nobody who can go and win the ball. They are like a poor man's Arsenal. Steven N'Zonzi is a massive loss to them.
Saying that, I can't go against Stoke at home. I just can't do it.
PAUL PREDICTS: 2-1 (Sky Bet odds 17/2)
Swansea v Everton - Saturday, 3pm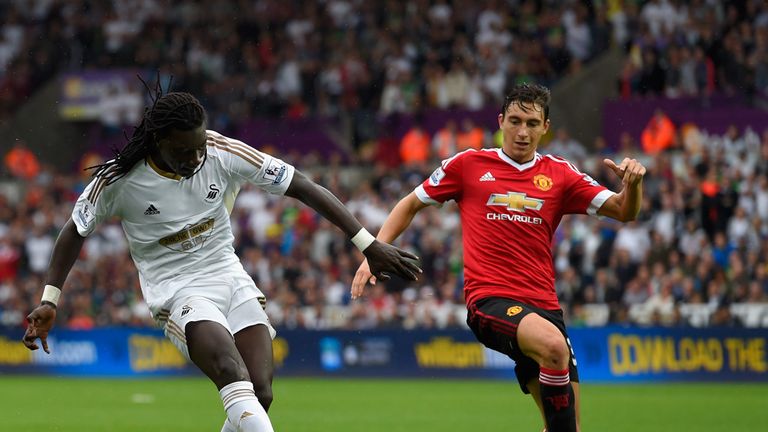 Everton have picked up now, and Swansea have started well, but they've had some ropy results recently at Sunderland and Watford. You have to find a level of consistency if you are going to challenge higher up the league.
It will be a really open game, and I can't pick these two apart. There are goals in this. Everton have Steven Naismith and Romelu Lukaku, Swansea will have Jefferson Montero back. There are plenty of options.
PAUL PREDICTS: 2-2 (Sky Bet odds 12/1)
Man City v West Ham - Saturday Night Football, 5:30pm, Sky Sports 1 HD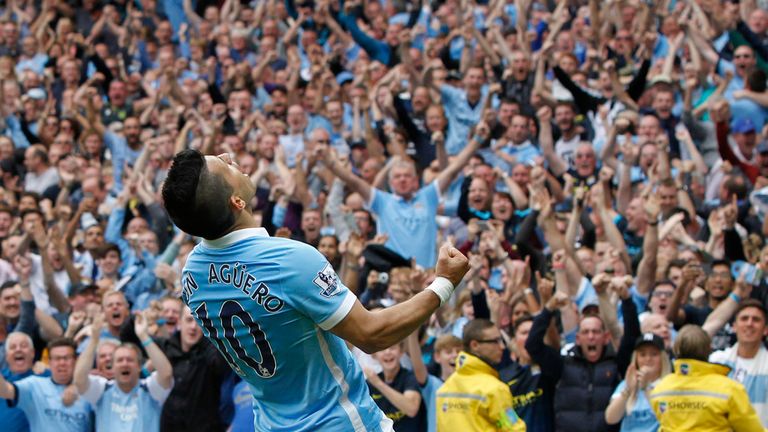 This depends on Vincent Kompany - if he doesn't play it will be a different game. It will be even more difficult with no Sergio Aguero, as we saw against Juventus.
West Ham have bundles of pace in their team to cause problems, but if City can get David Silva on the ball, then it is a different game.
Live Ford Saturday Night Football


I can only see a narrow win. West Ham have plenty in their side. You take away their two results against Leicester and Bournemouth and they'd be right up there. Was that the pressure of the fans? We don't know.
I wouldn't be at all shocked if it ended in a draw.
PAUL PREDICTS: 2-1 (Sky Bet odds 8/1)
Tottenham v Crystal Palace - Super Sunday, 1:30pm, Sky Sports 1 HD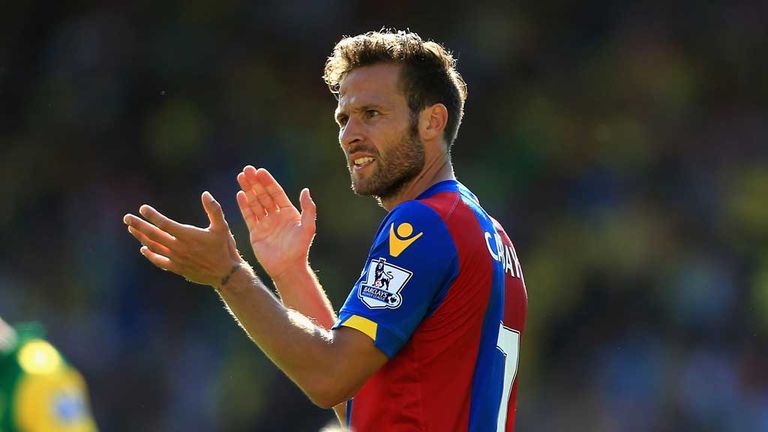 Tottenham fans are not going to be happy with me. I went with them last week at Sunderland, but not this week! After playing on Thursday, going up against Palace, who are flying and were unlucky against City, just plays into Palace's hands away from home.
It is not through bias, I just think Palace have the pace to catch Spurs. Tottenham fans are going to turn up and be begging their team to get forward. But there is no Ryan Mason, no Mousa Dembele, there are too many out.


Spurs should have more points than they have, that's true, but they haven't and there must be a reason for that. Palace have just been to Chelsea and beat them well, and I'll be backing them for a win here.
PAUL PREDICTS: 1-3 (Sky Bet odds 33/1)
Southampton v Man Utd - Super Sunday, 4pm, Sky Sports 1 HD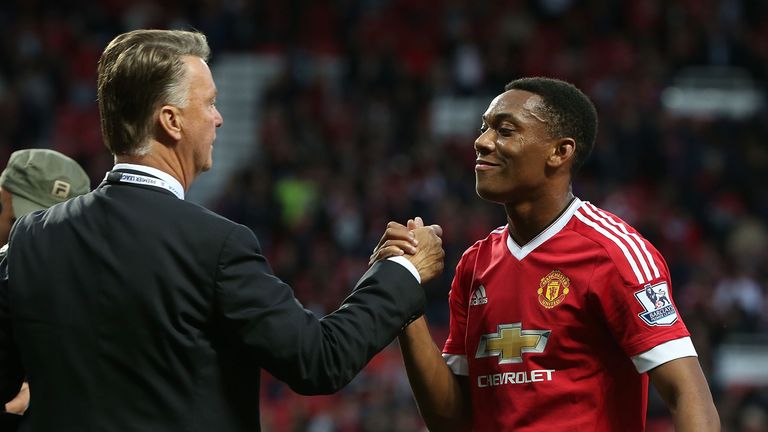 Southampton haven't really got going. They were unlucky at West Brom, but they are getting better.
Man United keep winning, but I just don't see them doing it here. They lost at PSV, and Luke Shaw is a massive miss. I don't know what it is about United, they have some good players but it is just isn't clicking.


Southampton brushed aside Norwich and improved against West Brom. They are getting players back and starting to get a bit of confidence. Southampton have to score first if they are going to get anything from this.
PAUL PREDICTS: 1-1 (Sky Bet odds 9/2)
Liverpool v Norwich - Sunday, 4pm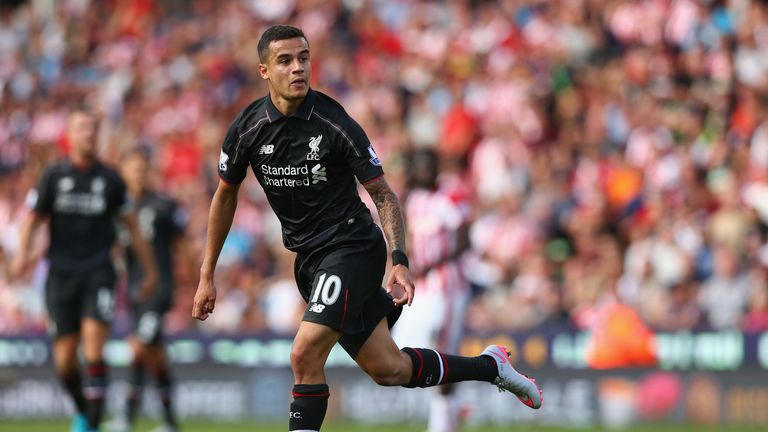 Norwich scored three goals against Bournemouth the other day and played very well. I didn't see it coming.
I'll go with Liverpool, but I could easily be sitting back on Sunday thinking 'why didn't I go for what I fancied with a draw?' Coutinho will be back, and he makes the difference, just.
PAUL PREDICTS: 2-1 (Sky Bet odds 7/1)
Think you know better than Merse? Take him on at Super 6 for the chance to win £250,000