Oxford v Coventry: Tom Bayliss on James Maddison and supporting young players
'That's what you want to be doing - playing in front of crowds, testing yourself in the men's game'
By Alex Brodie
Last Updated: 08/09/18 7:55pm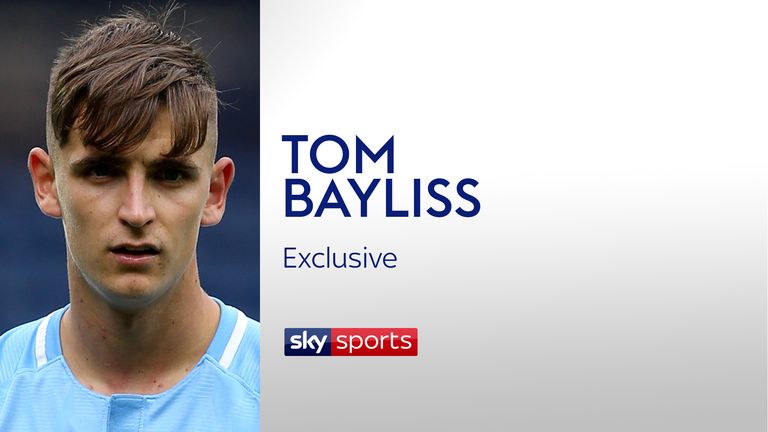 Coventry have found the return to Sky Bet League One challenging, but Tom Bayliss - the latest academy graduate to cement a first-team spot - is not worried by their faltering start of one win in six.
Ahead of Sunday's Sky Live clash with Oxford - who have fared even worse this season - Bayliss says he expects the points to come and the Sky Blues to prosper this season.
"It's only a matter of time before we get the results our performances deserve," he tells Sky Sports. "With our squad, there is no reason we shouldn't be finishing top half, maybe the play-offs."
Dream debut
The 19-year-old's positive approach shone through last season, too, when he made 32 appearances and burst into the first team with a goal on his league debut. Bayliss knows exactly who to thank for hitting the ground running.
"The confidence the management and players showed in me was important," he says. "It was like a baptism of fire, but I think I scored with my first touch in my first game. That came from the confidence they installed in me."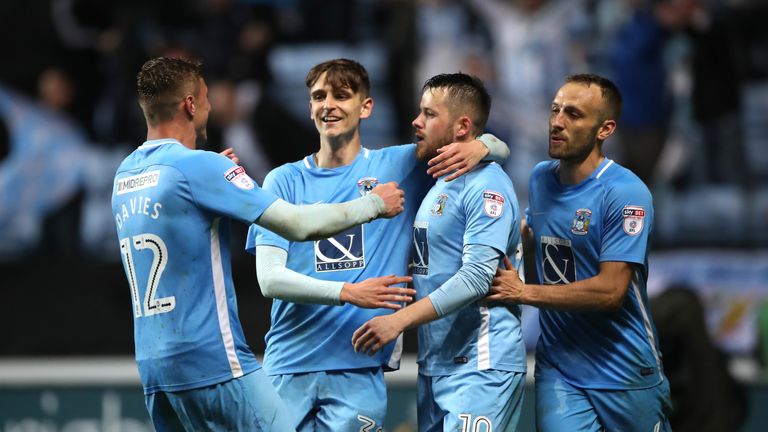 Placing faith in youth
Coventry manager Mark Robbins has not been afraid to trust the club's young players and sees the importance of challenging them. "Unless you are given the opportunity, you are never going to know," he said last season.
It helps that the club's academy, which was awarded Category 2 status last month, has been a breeding ground for talent and a real success story in stark contrast to off-field problems.
While ground and ownership issues are still to be resolved, the academy has thrived, producing Premier League players Callum Wilson and James Maddison and current stars Bayliss, Jordan Shipley, Lee Burge and Jordan Willis.
'You want to test yourself'
Rather than moving early to a bigger club and risk dropping into U23 football, Bayliss is adamant getting first-team experience under his belt is the way to progress.
"That's what you want to be doing," he says. "You want to be playing in front of crowds, testing yourself in the men's game.
"I have to thank the gaffer and the staff for giving me the opportunity - I've got to take it. I don't want to be going back, I want to be in the first team and improving.
"You know by the numbers Coventry bring through - there are loads of academy graduates in the squad - there will always be someone pushing you from below."
Local talent made good
The rise of Bayliss - and the club's focus on local talent - was explained to Sky Sports by academy manager Richard Stevens ahead of their successful League Two play-off semi-final last season.
"Tom signed on an open trial night as an U11," Stevens said in May. "We provide these opportunities by opening the doors to our academies and we will try anything to give local boys an opportunity ... Our focus is on giving Coventry boys their chance.
"Our unique selling point is that we have got players into the team consistently for the past decade. For a young player or a parent, that is what they want."
Support structure
It is not only Stevens who is proud of the club's localised talent making good. The players who have been through this process continue to support it.
There is a direct line of communication from the early recruits through to Premier League players, such as Maddison, who Bayliss contacted for advice when he was called up by England for this summer's U19 Euros.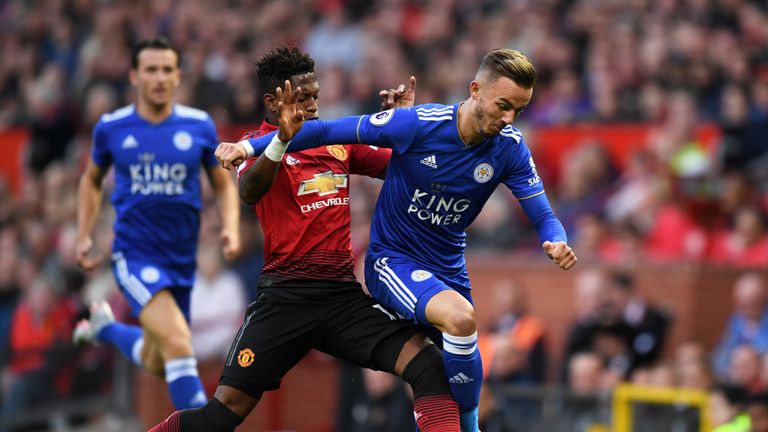 "I trained with Madders a few times, he's a top quality player," Bayliss says of the 21-year-old who left Coventry for Norwich before securing his Premier League move to Leicester this summer.
"I messaged him before I went away with England, just to see what I'd face and what the challenge was like. He really helped me.
"It's a dream to play in the Premier League. He's obviously the poster boy of the Coventry academy, the standout one. If you can follow in his footsteps, that's brilliant. But at the moment it's about concentrating on Coventry in League One."
Remaining grounded
The swift rise of Bayliss has attracted interest from clubs higher up but, aware of the support offered at Coventry, the midfielder confirmed his commitment to the cause this week by signing a new four-year deal.
Bayliss is committed to the club who gave him his chance and will promote it whenever possible. While he may look up to "poster boy" Maddison, he found his own advice in demand over the summer when he spoke with academy scholars as the supportive structure highlighted by Bayliss and Stevens was put into action.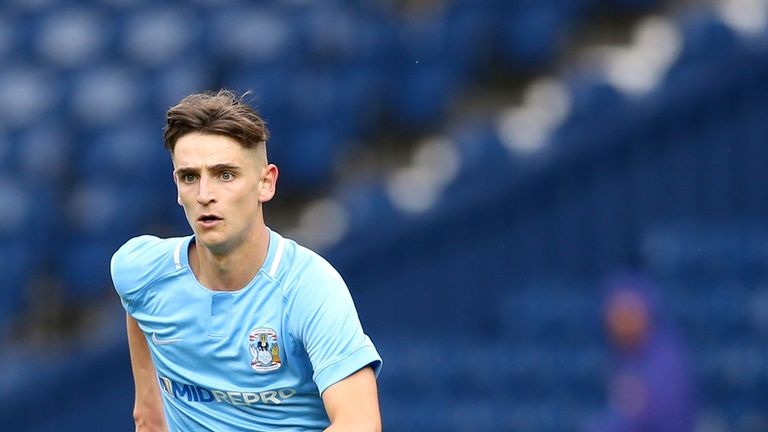 "I went with my own dad to talk about what they're going to face in the next couple of years," Bayliss says.
"Hopefully I gave them advice that can get them where I am today. It was good for the parents, too, to hear from my dad's perspective what they might face and not to be too hard on their kids, just let them express themselves and enjoy themselves.
"Those two years as a scholar are tough. You've got to work hard, but if you can get through it, there are rewards at the other side of it at this club.
"Every graduate that has played first team is on the walls at the academy. They know there is that chance of stepping up and playing in front of the amazing fans we have."
The future
Looking to the future is all well and good, but the here and now is League One and with a solitary win and two draws, Coventry are just one point ahead of Sunday's opponents Oxford.
Bayliss, however, is confident players returning from injury and more of killer instinct will lead to points and a surge up the table.
"We've got players coming back - Tony Andreu and hopefully Jodi Jones - they're going to be massive.
"There's only been one game, maybe Blackpool away, where we didn't play how we would have wanted.
"All the others, we probably deserved more than we got. We didn't kill games off, but we've been working on it."
'Back to where we belong'
The number of young players coming through has given the club a lift, but third-tier football requires experience and Bayliss highlights midfield partner Michael Doyle - in his second stint at the club aged 37 - as offering balance.
"He's played over 700 league games so having him alongside me is good. He keeps us all grounded and when he needs to calm the game down, he'll do that. And if we need a lift, he'll let you know.
"There are quite a few young lads in the team, so it's brilliant to have Doyley's know-how in the team."
Last season's promotion stopped the rot at Coventry while the hope offered by young stars like Bayliss committing to the club should point to a positive future. Bayliss has no doubt.
"You don't want to go too high too soon," he says. "But the players and the gaffer are quietly confident in what we can achieve. We can get Coventry - which is a massive club - back to where it belongs."
Watch Oxford v Coventry on Sunday, live on Sky Sports Football from 11.30am