Carlos Carvalhal says Swansea have better days ahead after FA Cup exit
By Oliver Yew
Last Updated: 17/03/18 5:46pm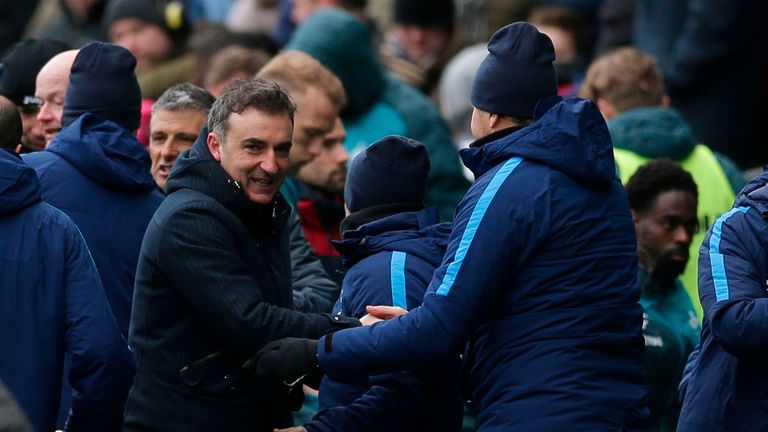 Carlos Carvalhal says there are better days ahead for Swansea following their FA Cup quarter-final defeat to Tottenham at the Liberty Stadium.
Christian Eriksen capped a masterful midfield performance by scoring twice to take his personal tally against Swansea to an astonishing eight goals in 10 games, while Erik Lamela was also on target as Mauricio Pochettino's reached the last four.
However, Carvalhal insists his side's focus will now switch to staying in the Premier League,
"A storm came today and after that storm will come some good weather," said the Swans manager.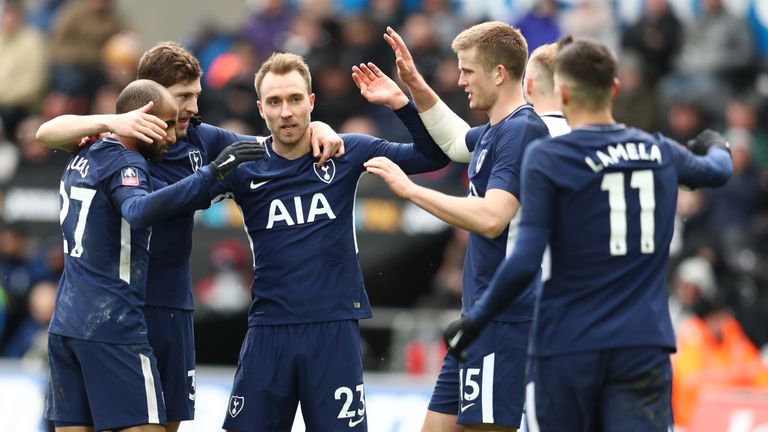 "The storm came against a very good side, but this game has not done any damage to us and we will focus now on trying to stay in the Premier League.
"That is our main competition and staying in the league is what we want - that has been our aim since we came in. We have always been focused on the Premier League. We also tried to do well in the cup and we picked a strong team today.
"Now we have our main competition where we have eight finals ahead of us and we must win some games to try to stay in the Premier League. It will be hard, but one thing which is absolutely sure is that this game will not do any damage."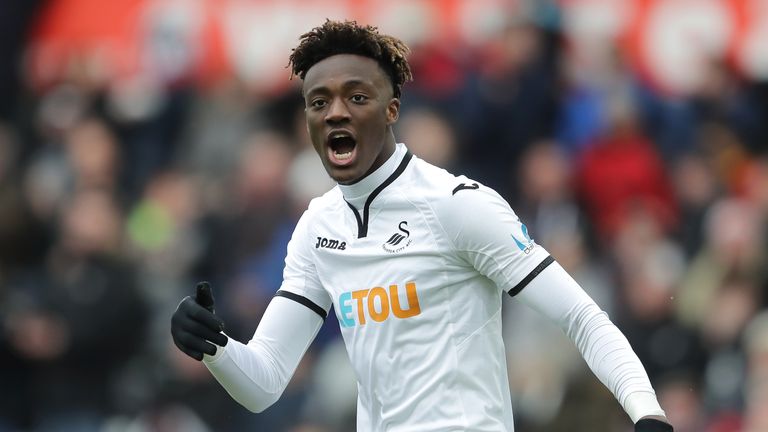 Swansea had won seven straight games at the Liberty Stadium since losing to Tottenham in the league at the start of January.
But the absence of the Ayew brothers - Jordan was suspended and Andre cup-tied - blunted their attack, while their midfield and defence could not cope with Tottenham's subtle movement as the visitors cruised to a 3-0 victory.
"I am not disappointed," said manager Carlos Carvalhal, who had always insisted Swansea's battle to stay in the Premier League was their priority.
"The FA Cup has been a fantastic run for us - our best since 1964 - and this has not created any harm or damage for the future.
"We lost to a quality team who played well and scored fantastic goals. I said before to achieve something we must be at our best and they must be not so good. We know there is a gap and that they are better."