Manager Chris Hughton is not expecting Brighton to be major players when the transfer window re-opens in January.
The Seagulls are 12th in the table but have followed a run of three wins in a row with no wins in three games - although they picked up a point at home to Leicester last weekend.
Hughton says he is happy with his squad and does not think much tinkering is required.
Asked if he would be meeting the owners to discuss possible deals, Hughton said: "Those conversations go on through a period of time and it is something we do on a regular basis, rather than have real big meetings.
"We have thought about January but I don't see too much happening, if I am looking at the squad and where we are at the moment.
"We have players that have come in over the summer, and players that have not been here that long, possibly (arrived in) January, that are still developing, still pushing, still looking for opportunities.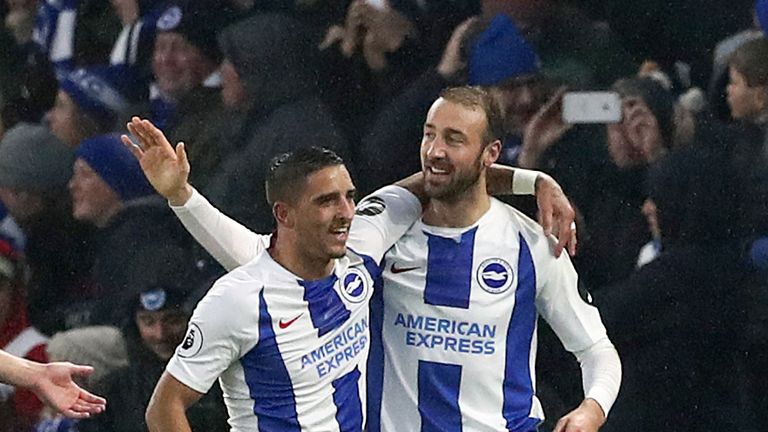 "We are very happy with the numbers we have got in the squad. If there is any business done in January, I see that being very minimal."
Brighton are in mid-table but Hughton thinks there is more to come from his side.
He said: "We are probably on a level of performance that I think we can improve. We have had players out, that I think will influence the team in different ways.
"I think the major pluses are to get three clean sheets in a row (in the three recent wins), that is huge in this division, but probably our level of performance has not been to the level for us to be able to push on as we would like.
"That is the challenge for us and sometimes that is not a bad thing, because I would like to think that can improve and will improve.
"But we are doing enough things right to be in the position we are in."