Celtic v Rangers: Sky Sports' David Tanner asks if Garner is Gers' Plan B
By David Tanner, Sky Sports presenter
Last Updated: 09/09/16 6:37pm
With Celtic clear favourites to win the Old Firm clash, the presenter of the big game on Sky Sports, David Tanner, asks if Rangers new striker means a change to Mark Warburton's philosophy.
Plan B, or not Plan B, that is the question...
In a league in which finishing second is a disaster, sticking to your philosophies is okay. But only if you finish first. 
I wonder if that concept features in Mark Warburton's internal monologue ahead of the Old Firm game's return to the Ladbrokes Premiership calendar.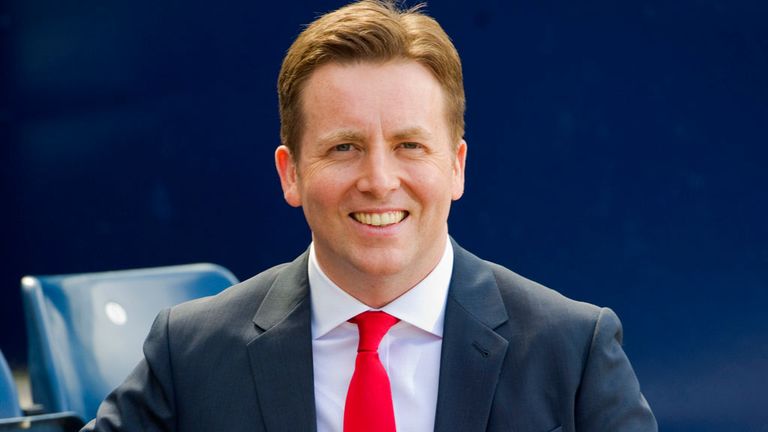 The Rangers manager has a way of playing. He likes it. And he likes to stick to it. If Plan A doesn't work. Stick with it. Plan A all the way until it works.
Mark can point to how his side swept to the Championship title last season and in so doing, winning promotion with considerable joie de vivre!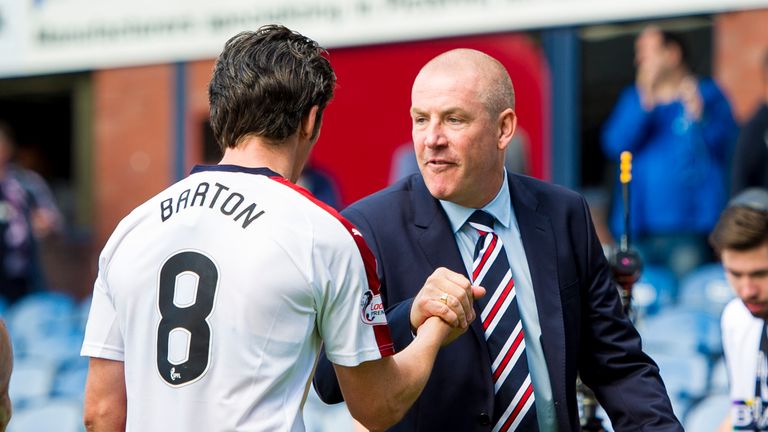 But...pundits asked if Rangers and Plan A had become too predictable... long before the so-called journey through the divisions had been successfully navigated.
And the same questions are being asked in this new campaign after Rangers stumbled to draws against against two sides which skirted with relation in May - Hamilton Accies and Kilmarnock.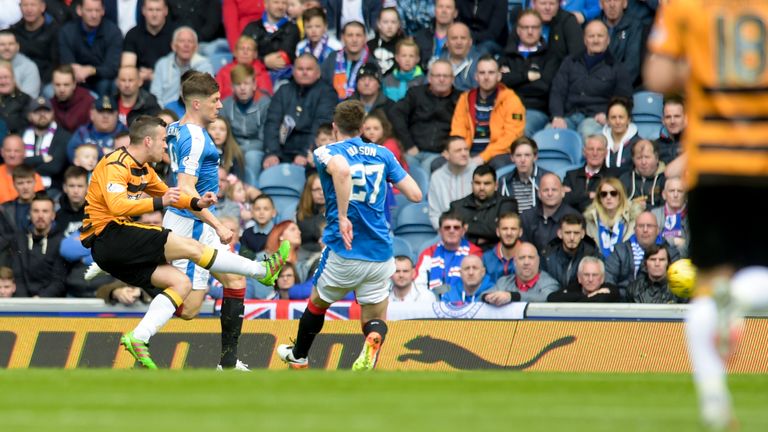 Around the time Rangers appointed Mark Warburton as manager, I bumped into the club's greatest goalkeeper Andy Goram at Hamilton Races.
I asked Goram what Warburton's priorities should be in his new role, his answer was simple and to the point: "Just win." When I asked about the manner of victory that Rangers fans would require, Goram gave the same two-word answer! In other words - play how you like but don't lose sight of the ultimate target: win the game and go on and win the tournament.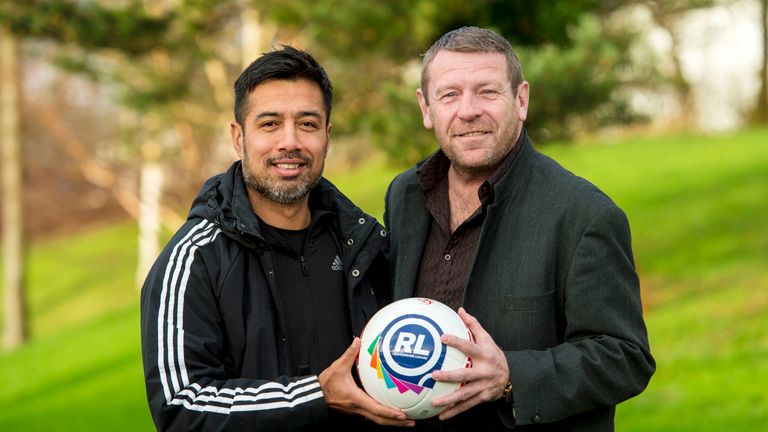 Fast forward 10 months to April the 23rd, the day Rangers lifted the Ladbrokes Championship trophy in front of a sold-out Ibrox. That afternoon Rangers enjoyed 71 per cent possession but still contrived to draw at home with relegated part-timers Alloa Athletic.
Neil McCann and treble-winning skipper Richard Gough - my studio guests for that outside broadcast - questioned the apparent obsession with possession at their old club and suggested the attacking tactics would need to be varied in order to succeed against better defences and coaches in the top flight. In short, Rangers were too predictable.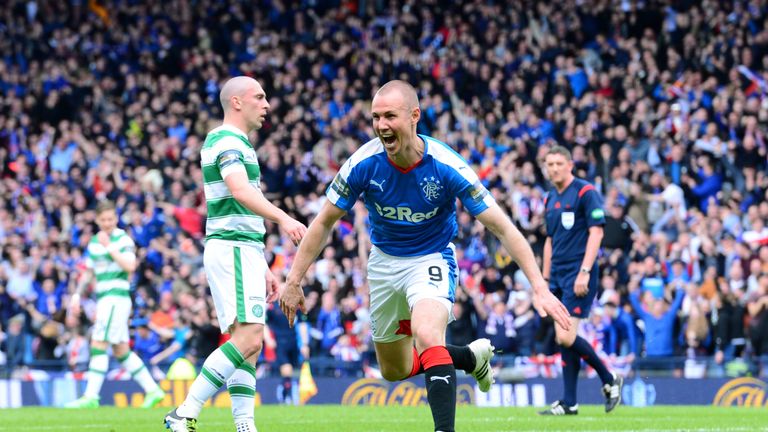 After the game I asked the Rangers boss directly if, on the back of little Alloa drawing against his side for the second time that season, if he agreed that he would need to change the style of play for 2016-17?
Mark Warburton did not hesitate and left us in no doubt with his reply: "No, absolutely not. I have no intention of changing."
But Neil McCann seemed unconvinced by Warbs' rhetoric. Later, he highlighted Rangers apparent reluctance to hit the byline and throw in crosses for Kenny Miller and Martyn Waghorn to smash home.
Back in the day, my Sky Sports colleague practised what he now preaches and had a wonderful knack of beating full backs which is something that appears not to be actively encouraged (as opposed to discouraged) in the current tactical plan.
Interestingly, wily old striker Kenny Miller had a different take from that of his gaffer during his on-field interview after that frustrating draw with Alloa, telling Neil: "We have touched on that throughout the season, particularly when things don't go our way. When you get in positions to the byline, sometimes you have to make defenders defend. There's no doubt it's an area we'll look to improve on because we need to find different ways to get goals.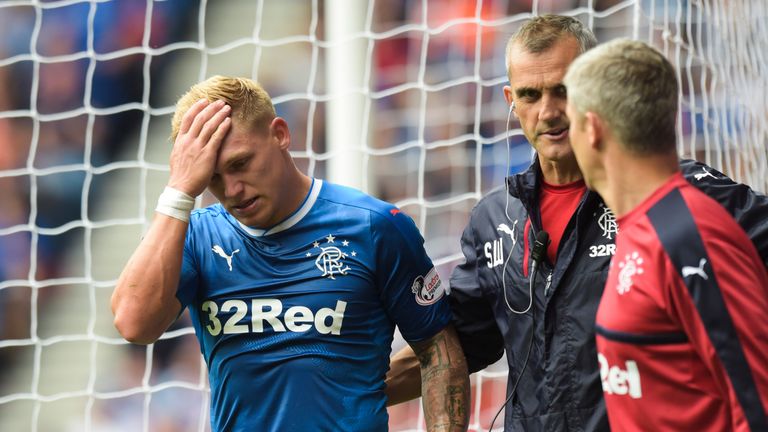 "I've told Lee [Wallace] and Tav [James Tavernier] that I want an early cross sometimes. Our style will never change but within the game, the manager asks us to find solutions. Sometimes it might be the solution to make defenders defend rather than allowing them to get set and putting themselves in positions where they can defend nice passes around the box. Putting it in earlier is something we have talked about."
So there may be a Plan B, after all, certainly a recognition in the pool of strikers that Rangers could work harder at getting in behind packed opposition defences.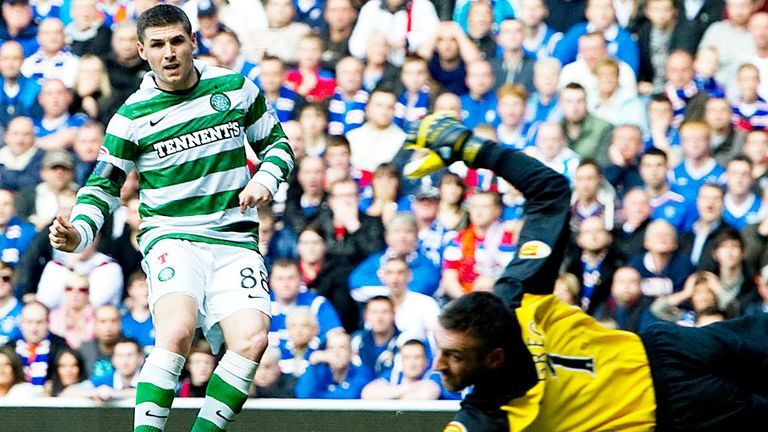 On our opening broadcast from the new campaign for the much-hyped return of Rangers to the Ladbrokes Premiership, Rangers treble-winning captain Lorenzo Amoruso was critical of a reluctance by wide man Barrie McKay to go outside Hamilton's full-backs and hit the byline.
Lorenzo warned from his seat in the studio that playing the ball in front of the opponent's back line all the time was predictable and easy to set up against for defenders. And he should know. Rangers, of course, drew that game.
Neil McCann said during that programme that his old club needed another striker to help veteran Kenny Miller and Martyn Waghorn, who was injured against Hamilton on the opening day. Mark Warburton will have known that himself, of course - even before the season started. The Ibrox boss has now brought in Joe Garner from Preston.
The word on the new man is that he is brave, bold and puts his head in where it hurts. He'll fit in nicely in the Glasgow Derby then!
Could Garner be Plan B? Could his arrival spark a change of philosophy from Mark Warburton.
The signing of Garner reminds me of one of the best Old Firm goal scorers of recent times. Gary Hooper moved to Scotland from another unfashionable Championship side, Scunthorpe, and was a perfect fit for Celtic.
Then manager Neil Lennon took a punt on the striker when he was just 22, taking the advice of former Celtic and Manchester City frontman Jim Melrose, who had previously been Martin O'Neill's chief scout at Leicester City. Aged 28, Garner arrives in Glasgow as a more mature player than Hooper but he could prove to be every bit as suited to the SPFL.
We'll find out on Sky Sports 2 on Saturday! Join us from 11.30am to see Neil McCann's video analysis of how Garner played for Preston and what he should add to Rangers attacking options.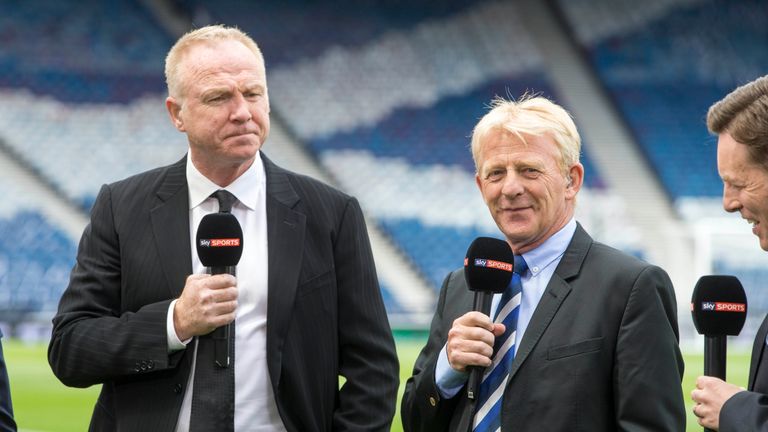 Fresh from Scotland's outstanding 5-1 win Malta, the national coach Gordon Strachan is also in the studio with me to add his experience of this fixture.
Neil has the physical scars from playing in it for Rangers; Gordon's scars are of the mental variety after his successful spell in charge of Celtic.
Commentary comes from a scorer of some famous Old Firm goals Andy Walker, he's alongside Ian Crocker, who features in footage of every goal scored in this fixture since 1998.
Tune in early to hear Luke Shanley's interview with Celtic defender Kolo Toure, a veteran of four of the biggest derby clashes in the England. He has made a marked improvement to Celtic's rearguard.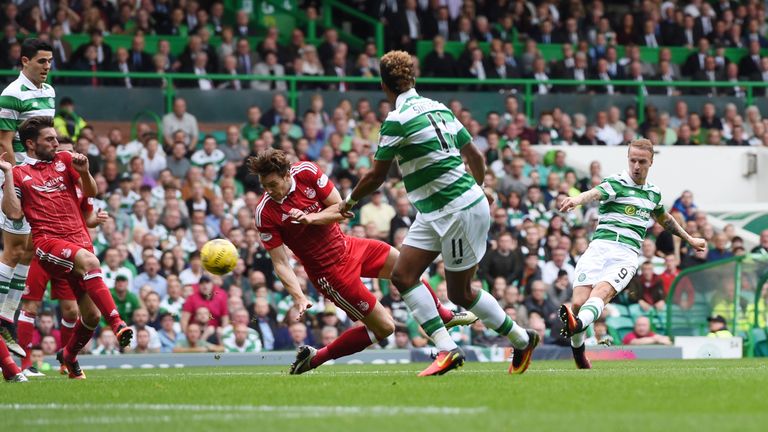 I bumped into Andy Goram again this very week - he was joined by Alan Rough and Frank McAvennie to launch a charity push for Mary's Meals. Goram expressed sympathy for Craig Gordon who has been dropped by Brendan Rodgers: "You are only as good as the what's playing in front of you. If you have rubbish in front of you, you're up against it." With a smirk, he added: "I can guarantee, it won't be a nil-nil!"
I agree. Even if top gun Leigh Griffiths doesn't play - and I think he must be OUT if he genuinely has required a scan on his problematic lower hamstring the day before the game - there will be goals, passion, drama and whole lot more.
Welcome back to the Glasgow Derby. Enjoy it.
Watch Sky Sports' derby day extravaganza on Sep 10 - Man Utd v Man City and Celtic v Rangers - as part of our three months half price offer.