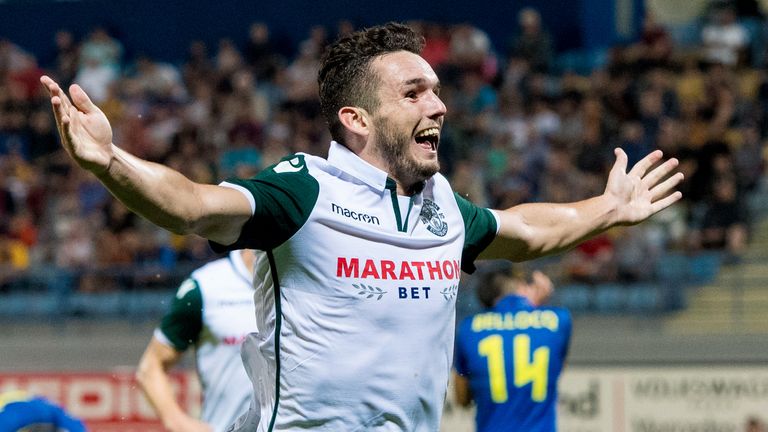 Aston Villa have signed midfielder John McGinn from Hibernian despite strong interest from Celtic during the transfer window.
Hibs head coach Neil Lennon felt Villa were in the "driving position" after the Championship club spent Tuesday in talks with the player, although Celtic were believed to have matched Villa's offer having had several previous bids rejected.
But on Wednesday evening, Villa unveiled the 23-year-old as their player on a permanent contract for an undisclosed fee.
The midfielder joined Hibs from St Mirren in 2015 and went on to play 136 times, scoring 18 goals.
McGinn told the club's website: "I'm really pleased to have joined the club. I've already visited Villa Park and the training ground and the set-up is incredible.
"The last 24 hours have been a bit of a whirlwind with so much going on but I can't wait to take part in my first training session and make my debut."
Lennon added: "He goes with everyone's best wishes - he's been absolutely superb on and off the pitch. He's a joy to work with and I've really enjoyed watching him play.
"Hibs have been very good for him, and John has been very good for Hibs, and we wish him all the best."
McGinn was shortlisted for PFA Scotland Player of the Year last season and currently has nine caps for the Scottish national team.