Barcelona midfielder Rafinha faces a lengthy spell on the sidelines after rupturing a knee ligament in the 1-1 draw with Atletico Madrid.
Rafinha was injured not long after coming on as a second-half sub at Wanda Metropolitano but managed to get through to the final whistle as Barcelona scored late to secure a 1-1 draw.
However, a scan has shown the damage to his anterior cruciate ligament and Barcelona have confirmed he will need surgery.
A statement read: "Rafinha has a rupture of the anterior cruciate ligament of the left knee. In the next few days we will proceed with surgical treatment."
Barcelona will also be without the player he replaced - Sergi Roberto - for up to a month due to a hamstring injury.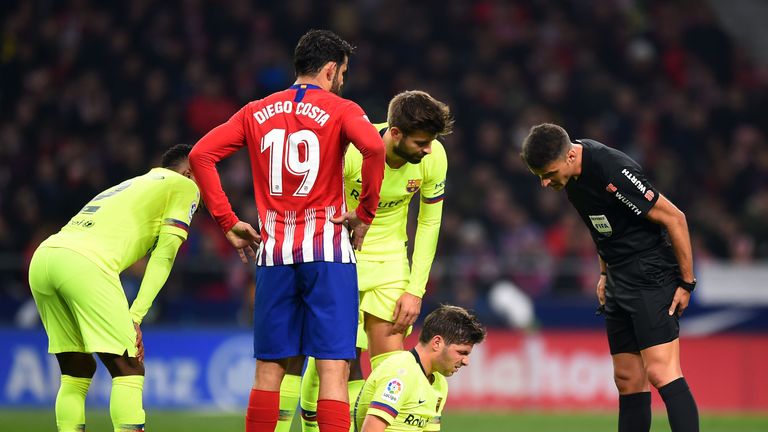 Sergi will miss at least a couple of La Liga fixtures as well as Champions League dates with PSV Eindhoven and Tottenham.
Barcelona's medical update continued: "Sergi Roberto will be out for between three to four weeks with a rupture of the hamstring in his left leg."