Rafa Benitez wishes Zinedine Zidane well at Real Madrid
By Stephen Turner
Last Updated: 06/01/16 8:20am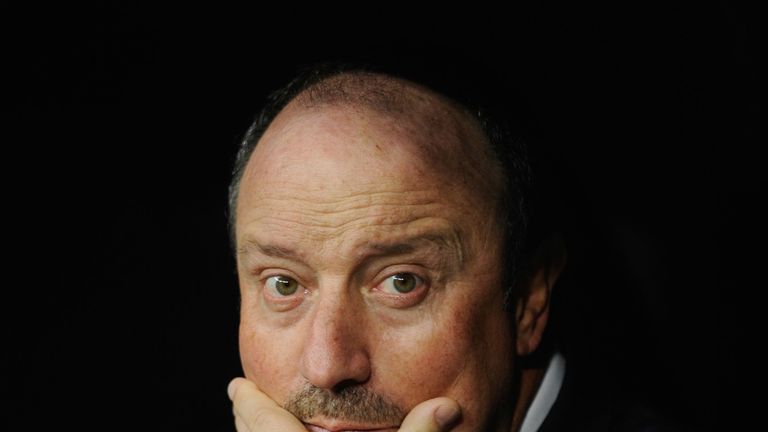 Rafa Benitez has wished his Real Madrid successor Zinedine Zidane well and says his time at the club was "an honour".
A 2-2 draw with Gary Neville's Valencia on Sunday proved the last of Benitez's 25 matches in charge at the Bernabeu as he was replaced by Zidane the following day.
Benitez lasted just seven months on his return to hometown club, where he came through the ranks as a player before beginning his coaching career.
But there was no hint of bitterness in a statement released on his website on Tuesday that read: "I want everyone at the club from the board of directors, executives, workers and all of the fans to know that it has been an honour and privilege to be in charge at this club.
"As a Madridista from Madrid, steeped in the traditions and values of this institution, which I learned in the old sports city of Castellana, it has been an honour to work for these colours.
"I would especially like to thank everyone at the new sports city and the Santiago Bernabeu who since my first steps through the door have supported me and made my work easier. Thanks to all for helping.
"With all that I have said still in mind, I would like to wish good luck to Zinedine Zidane,my successor, and his staff. To all the players, coaches and staff, I wish all the best and also good luck. 
"With all my respect and thanks... HALA MADRID and NOTHING ELSE."
Former Liverpool boss Benitez came close to joining West Ham in the summer before Real's interest emerged, and Guillem Balague says the 55-year-old's priority now is to return to the Premier League.