Iker Casillas spent 25 years at Real Madrid - here is a fact for every year of his tenure
Last Updated: 13/07/15 8:09am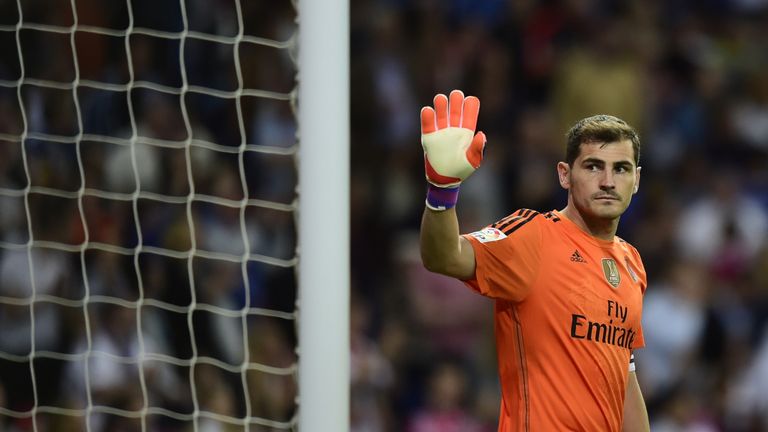 Iker Casillas spent 25 years at Real Madrid and created an amazing legacy but Madrid have agreed a deal to sell their veteran goalkeeper to Porto.
It's a turn of events which could have an impact in the ongoing situation regarding David de Gea's potential move from Manchester United to the Bernabeu, Spain and Real's long-term No 1 has agreed to move aside.
In an emotional statement released by the club, Casillas was described as the club's and Spain's greatest-ever goalkeeper. In celebration of his incredible career, here are 25 facts about the goalkeeping great...
1) Casillas is Spain's most capped player with 161 international appearances to his name.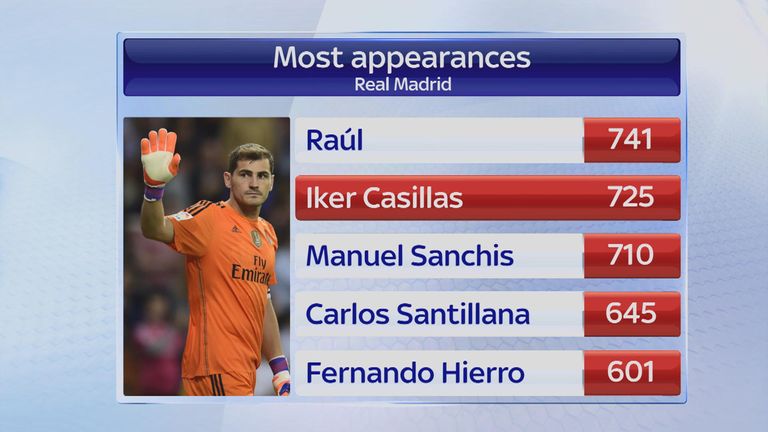 2) At the age of 19, he was the youngest player to make his Spain debut.
3) Casillas did not concede a goal in Euro 2012 as Spain retained their title, defeating Italy 4-0 in the final.
4) Casillas is only the third captain in history, after Franz Beckenbauer and Didier Deschamps, to lift the World Cup, the Champions League trophy and the European Championship trophy.
5) The name Iker first appeared on the male naming charts in his home country in 2010 due to his performance in the World Cup for Spain.
6) He is the only captain at international level to have won two European Cups and a World Cup.
7) Casillas broke the record for the most clean sheets in Champions League history (52) against Atletico Madrid in the 2015 quarter-final.
8) He remains the youngest person, at 19 years and four days old, to have kept goal in the final of the Champions League.
9) Casillas claimed that Carlo Ancelotti is a better coach than Jose Mourinho. 
10) Casillas' girlfriend Sara Carbonero, who is a sports journalist, had to interview her boyfriend after he won the World Cup in 2010 and he planted a smacker on her lips during the interview!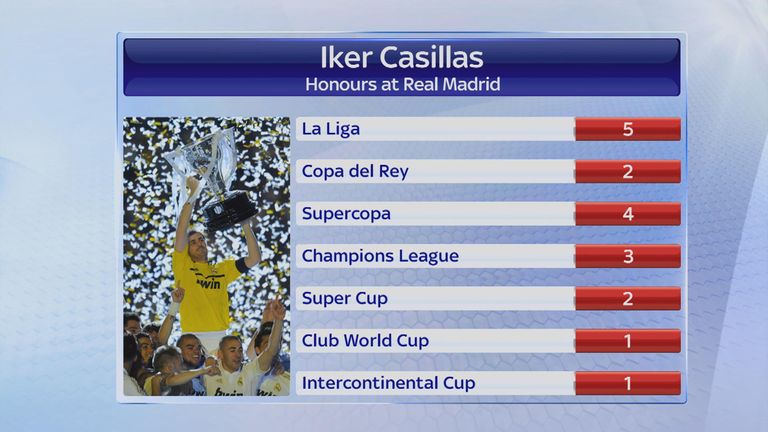 11) Casillas' girlfriend Carbonero was voted the sexiest reporter in the world by the American edition of FHM.
12) Despite being repeatedly criticised by Carbonero, Casillas' Real Madrid team-mate Cristiano Ronaldo insists the pair are good friends, although the Spanish media have reported otherwise. 
13) Casillas is second behind Raul in the all-time Real Madrid appearance charts (725).
14) He has won a staggering 19 titles with Real Madrid: European Cup (3), Intercontinental Cup (2), European Super Cup (2), La Liga (5), Copa del Rey (2) and the Spanish Super Cup (4).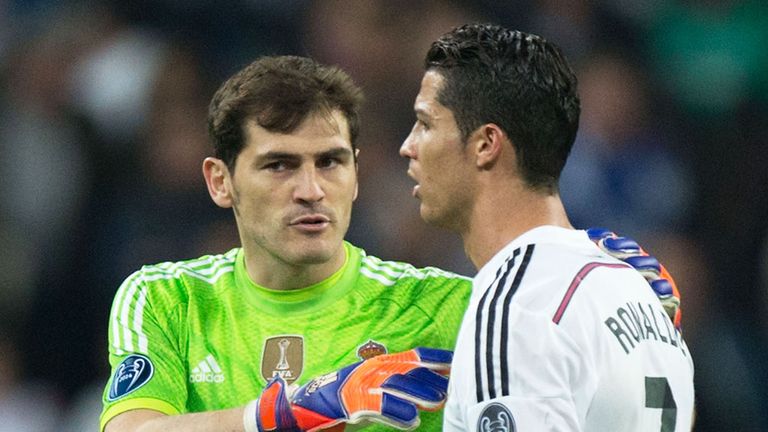 15) Casillas became the second player to play 150 games in the Champions League in 2015 – the other being Barcelona midfielder Xavi.
16) As a youngster, Casillas forgot to post his dad's football pools selections for that week's football. It was a week where his father would have got all 14 results correct. The jackpot was £1m.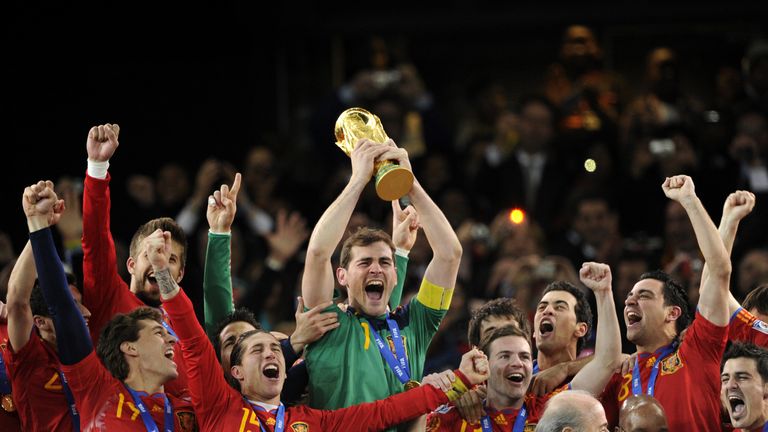 17) His father probably forgave him though – Casillas now has an estimated net worth of £35m.
18) Casillas once insured his hands for £5m. He famously said: "If I damage my knee, I'll pretend my hand hurts."
19) He set a Spanish football league record of going 952 minutes without conceding a goal, beating former Atletico Madrid keeper Abel Resino.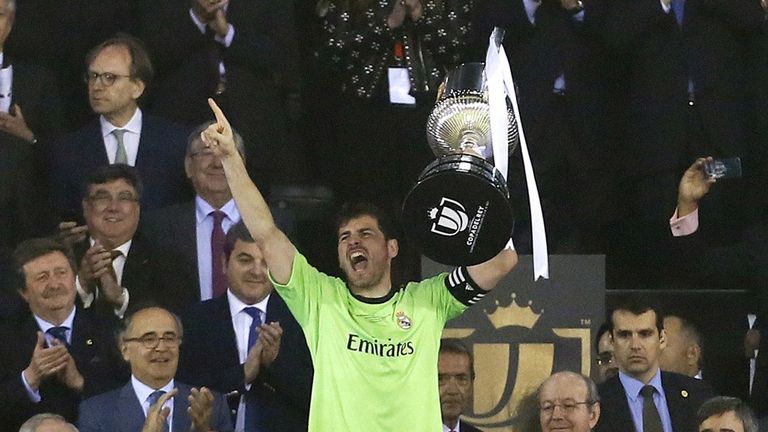 20) His favourite colour is green. 
21) Casillas has gone on record as saying that he does not consider himself a 'Galactico'.
22) Regarded as a hero in Madrid, Casillas once gave away his match jersey to a young fan who was hit in the face with the ball.
23) He started up the Iker Casillas foundation, which is a non-profit organisation that helps disadvantaged children fulfil their potential.
24) Casillas claims to be able to remember about 98 per cent of the games he's played in. A pretty impressive feat considering he's played over 800 professional games.
25) Casillas shares the same birthday (20 May) with Cher, Busta Rhymes and Petr Cech.