Sergio Ramos criticises Antoine Griezmann over Ballon d'Or comments
By Saurabh Shankaranarayan
Last Updated: 18/09/18 11:02pm
Sergio Ramos has taken a dig at Antoine Griezmann after the French forward said he was on par with Lionel Messi and Cristiano Ronaldo, and had his eyes on the Ballon d'Or.
Griezmann also expressed his disappointment at being overlooked by FIFA for the Men's Player of the Year award in an interview with AS on Monday.
Speaking about the Atletico Madrid striker's comments ahead of Real Madrid's Champoins League opener against Roma on Wednesday, Ramos said: "Ignorance makes you very bold.
"When I hear this kid talk, I remember players like (Francesco) Totti, Raul, (Gianluigi) Buffon, (Iker) Casillas, (Paolo) Maldini, Xavi or (Andres) Iniesta who have won everything but not a Ballon d'Or.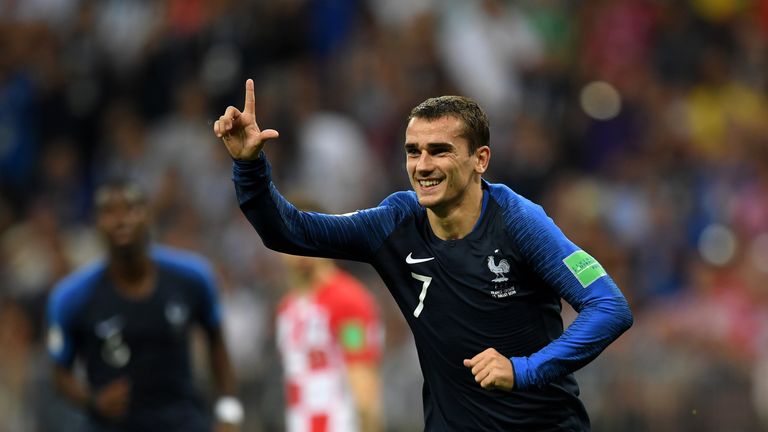 "Everyone is free to express their opinion but I think he should take the advice of (Diego) Simeone, (Diego) Godin or Koke who represent the values that serve them [Atletico Madrid] well."
In August, Griezmann teased Ramos on social media after Atletico's 4-2 win over Real Madrid with a picture of the Spaniard placing a crown on his head.
Ramos, though, concluded his press conference by complimenting Griezmann, saying: "I have always said that he is a great player and I wish him the best."