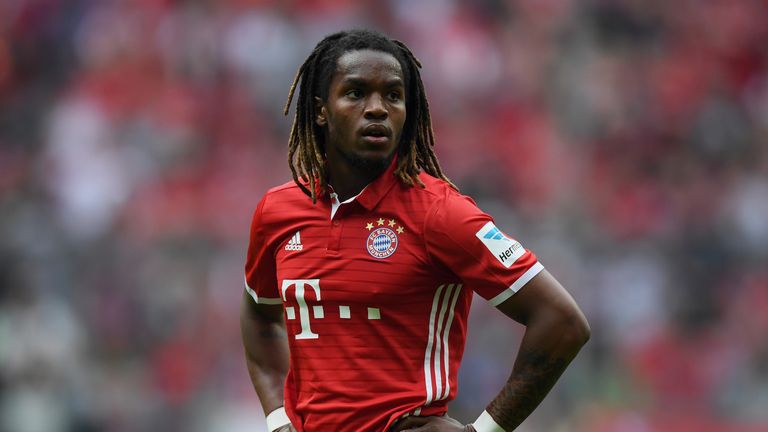 Bayern Munich head coach Carlo Ancelotti has conceded Renato Sanches could leave the club this summer.
The 19-year-old only joined Bayern a year ago after impressing for Portugal at Euro 2016.
But he struggled to make an impact in his debut season, starting just six Bundesliga matches, and has been linked with a move to Manchester United.
"At this time, he's training with us. We have to make a decision," said Ancelotti when asked about Sanches' future. "A move could be a possibility but there is also a chance he could stay with us for the season."
There has also been speculation that United might be interested in signing Bayern midfielder Arturo Vidal.
But Ancelotti was more clear-cut in his appraisal of the Chilean, saying there is "no way" that he is leaving.
"Vidal is our player, I have a lot of confidence," said the Italian ahead of Bayern's friendly with Chelsea in Singapore on Tuesday.
"I know there are rumours and we're used to rumours. He'll stay with us 100 per cent - I'm confident about that."