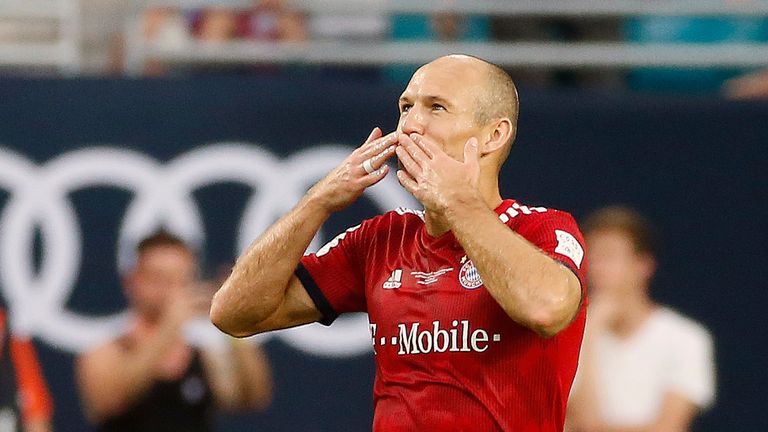 Arjen Robben says he may retire at the end of the season after confirming he will leave Bayern Munich when his contract expires in June.
Bayern's senior management are planning a squad clear-out for next season and Robben, who turns 35 in January, says now is the right time to go.
"Of course it's a big step, which you don't just make in one day," he told German football magazine Kicker.
"I thought about it a lot and it feels good that it's now out, also for the fans and the club. It was the right point in time.
"The club wants to change the face of the team and I want to prepare my future. I am simply happy and grateful that there is clarity for both parties."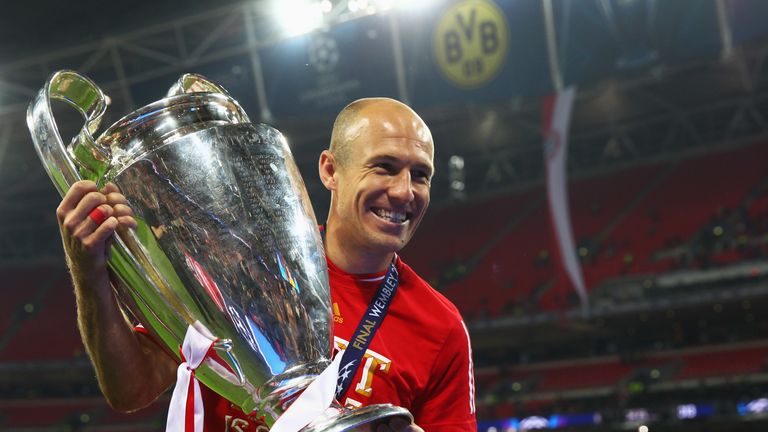 Robben said he currently has no plans past the end of the season, adding: "That's not entirely clear, perhaps I will stop playing - it's about waiting and seeing what possibilities there are.
"If offers come in, I'll really consider them 100 per cent and if it's something nice, I'll play on, but if no ideal offers come, then that could be it.
"I have three children and they also must be happy, so it's not just about offers from China or places in the desert.
"The family plays a very important role in every decision of mine."
After spells at Chelsea and Real Madrid, Robben joined Bayern in 2009. The highlight of his time with Munich was his winning goal in the 2013 Champions League final at Wembley to seal a 2-1 victory over Borussia Dortmund.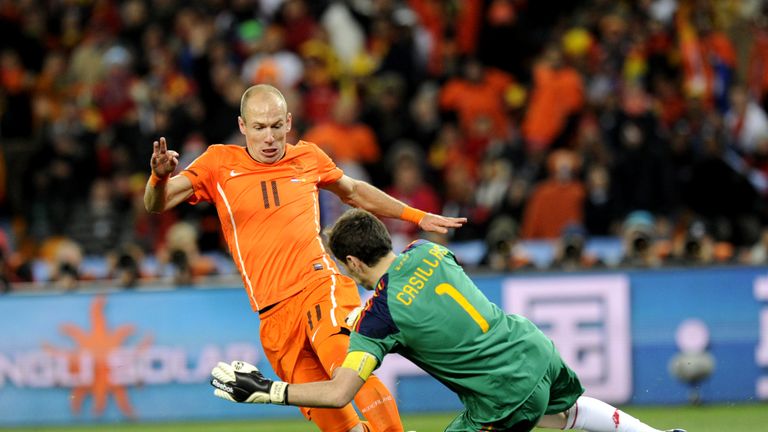 He was named Bundesliga player of the year after his first season in Germany in 2009/10 and has won 19 major trophies with Bayern, including seven Bundesliga titles.
Robben also won 96 caps with the Netherlands and played in the 2010 World Cup final in South Africa.