Borussia Dortmund chief executive Hans-Joachim Watzke insists the club are not dependent on striker Pierre-Emerick Aubameyang, but says the club have a lot to offer him.
Aubameyang, 26, has been linked to a move to Arsenal in The Sun, having scored 27 goals in 27 games in all competitions for the German club this term.
He has 68 goals in 119 appearances in total for Dortmund having moved from Saint-Etienne in 2013, but Watzke says no player is bigger than the club.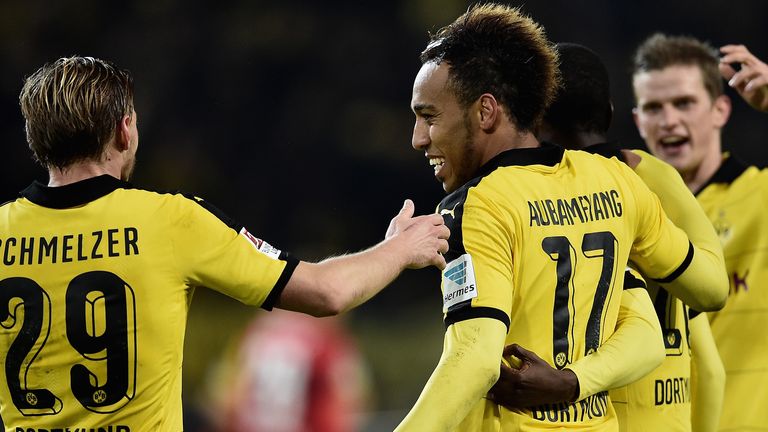 "We can never believe that a club like Borussia Dortmund is dependent on a player," he told German newspaper Bild. "We are not dependent on anyone.
"When Robert Lewandowski left, we found [solutions] and he even has three more goals than Lewa. We are now so well positioned that we can offer alternative solutions again and again.
"[We want] our team to stay together. We do not have as much money as the top stars in the Premier League, but we have a lot of other things to offer. For example our players were able to celebrate Christmas."
Arsenal manager Arsene Wenger admitted on Saturday that he would be looking to sign at least one player in the January transfer window as the Gunners look for a first title since 2004.
But responding to the reports linking Aubameyang with the Premier League, Watzke said rumours should not always be believed, and referenced reports linking both Mats Hummels and Ilkay Gundogan with moves away from Dortmund in recent years.
"Last year around this time, many journalists wrote that our top players would be gone," he added.
"Hummels was at Manchester United. Gundogan was with [Real] Madrid, Manchester or Barcelona. And where are they now? Still with us!"