UEFA to reward Europa League winners with Champions League place from 2015
UEFA will reward the winners of the Europa League from 2014/15 with a place in the Champions League.
Last Updated: 24/05/13 3:30pm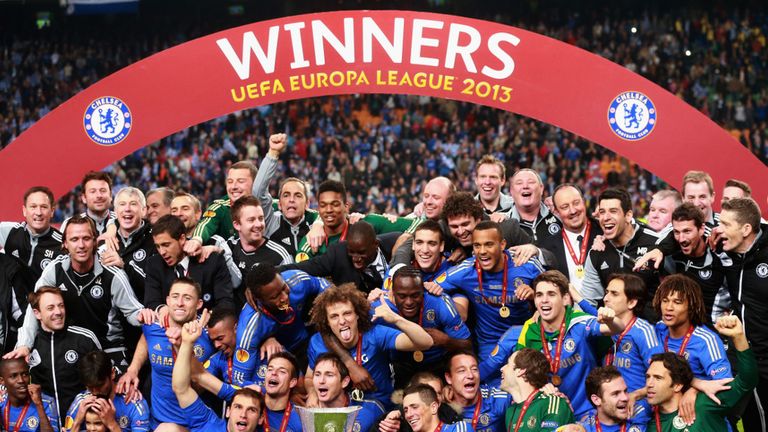 The new ruling, ratified by UEFA's Congress in London on Friday, means the winners of Europe's second-tier competition in two seasons' time will compete in the 2015/16 Champions League tournament.
The move from European football's governing body is designed to make the Europa League a more attractive proposition for clubs battling busy domestic schedules.
It is understood that Europa League winners and Champions League winners will no longer take one of the places assigned to their domestic leagues if they finish outside of the Champions League qualifying spots.
That means England could have five Champions League places from 2015-16 if one of its clubs lifts the Europa League in 2015 and finishes outside the top four.
But five places would be a maximum, so in the unlikely event of two clubs from the same country winning the Champions League and Europa League, yet both finishing outside of the domestic qualifying spot, the side finishing fourth would miss out.
Under the changes the Europa League winner will usually qualify directly for the group phase of the Champions League, although under some circumstances they may have to go into the final qualifying round.
UEFA general secretary Gianni Infantino also revealed that 16 teams rather than the current six will qualify directly for the group stages of the Europa League to help boost its prestige and lure to sponsors.
A UEFA statement said: "The Europa League winners could even gain direct access to the group stage, should the Champions League title-holders also qualify via their domestic league, thus freeing up a place in the Champions League group stage.
"As an effect of the Europa League winners qualifying for the Champions League, the current limit of a maximum four teams per association will be increased to five.
"Further changes were made to the access list, whereby, in principle, all associations will now have a maximum three teams entering the Europa League."