Gareth Southgate says England will turn to youth as they enter a 'fresh cycle'
Watch England return to action against Spain in the UEFA Nations League on Saturday, live on Sky Sports
By Sam Drury
Last Updated: 05/09/18 7:40am
Gareth Southgate says England will not look back and will instead try to promote from the younger age groups as they enter a "fresh cycle" after the World Cup.
Southgate's options have been cut following the decisions of Gary Cahill and Jamie Vardy to step back from international football, while Raheem Sterling and Adam Lallana have been forced to withdraw from his current squad due to injuries.
However, as he prepares for England's Nations League opener against Spain on Saturday, live on Sky Sports, Southgate has yet to name any replacements for the injured duo and is happy to work with the squad he has got rather than bring in younger players before they are ready or go back to players who he feels are unsuited to England's style of play.
"We think we've got a strong squad," he told Sky Sports. "We're three games into a new season and we looked through a lot of different players over the last couple of years and decided, because of the way we want to play and the type of players we want to work with, that there are some guys who didn't fit that model.
"So now we're into a fresh cycle of probably not going back to players who've been in before and that we've had a good look at. So the next group that we're looking at are probably coming through our younger age groups.
"There are a couple of others that are still young, still have room for growth; Chalobah, Will Hughes, Ross Barkley but I don't want to bring them in now, three days into the camp. I'd rather do that when we feel they're ready and that we're looking at them on merit and also, we really like some of the age groups below.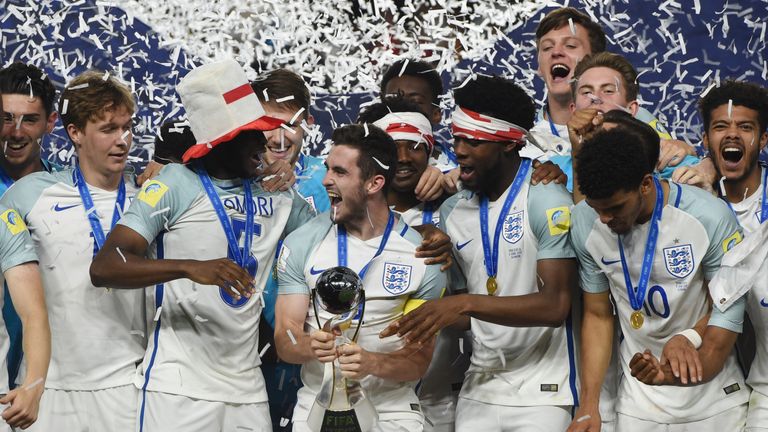 "I think they're quite likely to be the guys that push but when you're promoting young players you've got to be really careful with how quickly you do that because you want to bring them in and have them train and adapt to training.
"But also [you must] be able to give them game time, otherwise three or four squads down the line it isn't quite as fresh, it isn't quite as unique. I think that has happened a little bit with a couple in the past who then find coming with England is a bit of a negative for them if they don't get on the pitch."
Asked about whether players such as Callum Wilson and Troy Deeney still have a chance of a call-up in the future, Southgate again spoke of the importance of players fitting the England model.
"Callum is another player who we worked with in the U21s so we know a lot about Callum," he said. "He's certainly one we have to keep monitoring and I think Troy is a player who really suits the way that Watford play.
"I'm a big fan of his, I think what he brings to their team, the way he leads their team and the way that they play and the games that they have... but I think that we play slightly differently and, for me, the next forward players that should be challenging are some of the younger ones."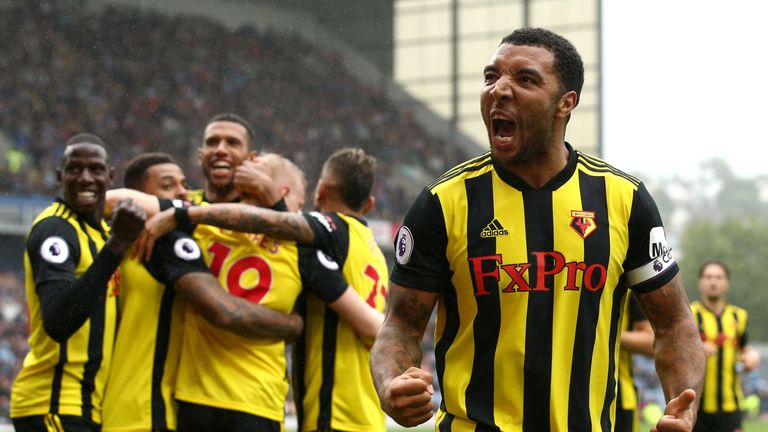 Southgate also challenged Sterling to start scoring goals at international level and prove just how important a player he is for England, to those outside the squad.
The Manchester City winger will miss England games against Spain and Switzerland due to a back injury and Southgate says his absence will be felt.
"In terms of what we miss, he was fundamental to the style of play in the summer," he added. "I know there is a lot of talk about whether that is his best position, he's playing off the left this season but he wasn't playing off the left last season so, for me, Raheem is very interchangeable and fluid in the positions that he can play.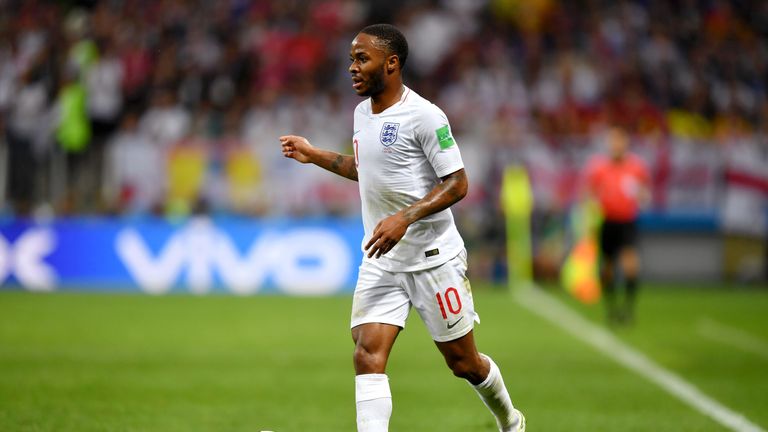 "He loves playing through the middle with us so the big thing for Raheem is to start scoring internationally. It's as simple as that. I think had he added goals to his performances in the summer, everybody would have been clear on what his value was for the team.
"I know we were very clear, I know lots of coaches I spoke to, lots of ex-players I spoke to were also very clear on what value he added to the team, his teammates were, the staff were.
"So from our perspective we're just desperate for him to get that goal because we can see him doing it for club and he's probably just got to feel the freedom of doing that with England and then he'll be off and running."