As Jadon Sancho makes his bow, who are England's youngest debutants?
Jadon Sancho was a late substitute against Croatia
Last Updated: 12/10/18 10:15pm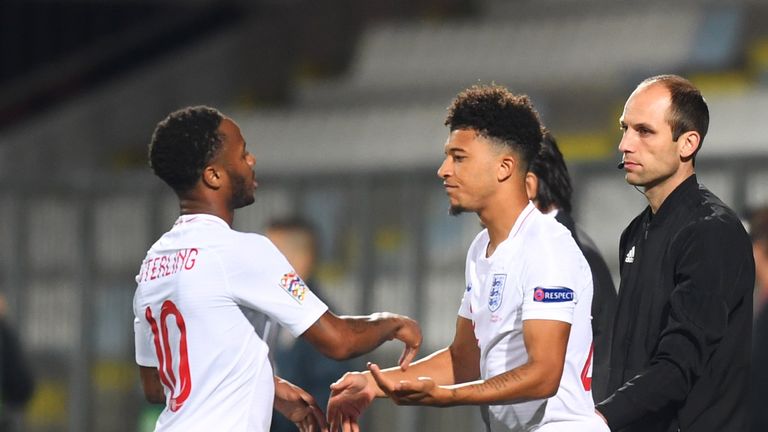 Jadon Sancho has become one of England's youngest-ever debutants.
Sancho is England's ninth-youngest player after making his debut at the age of 18 years and 201 days in the goalless draw with Croatia in the Nations League.
He is the first player born in the 2000s to represent England at senior level, but is some way from beating Theo Walcott's record of being their youngest player of all time, set just 75 days after his 17th birthday against Hungary just before the 2006 World Cup.
Making your England debut as a teenager isn't always a guarantee of international success - 23-year-old Calum Chambers has added only two more caps since his first game as a teenager in September 2014, for instance.
But who does Sancho join in the list of youngest England debutants?
1. Theo Walcott
Debut: vs Hungary, 30 May 2006
Age: 17 years, 75 days
Walcott made his debut for England before he did so for Arsenal after Sven Goran-Eriksson surprised the whole country by calling up him up for the 2006 World Cup, where he would go on to sit through each of the five games on the bench.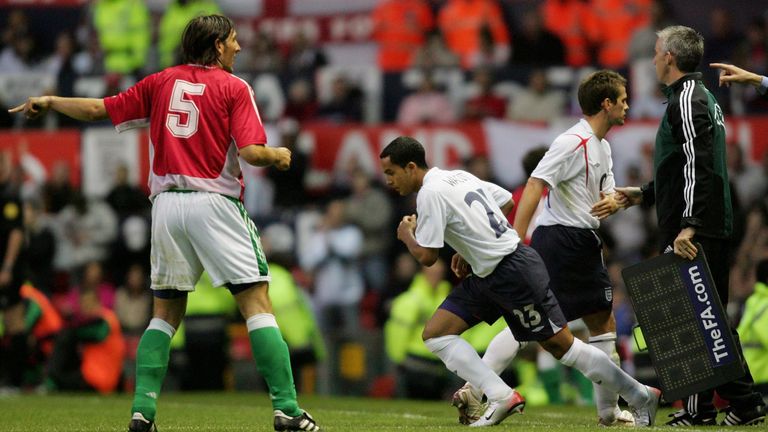 The young forward came on for Michael Owen for the final 25 minutes of a 3-1 win over Hungary at Old Trafford, but did little to influence the game.
2. Wayne Rooney
Debut: vs Australia, 12 February 2003
Age: 17 years, 111 days
Although his fellow debutant Jeffers took the headlines with England's only goal in a 3-1 defeat by Australia at Upton Park, Rooney would enjoy the far more illustrious international career, and net four times at Euro 2004 just over a year later.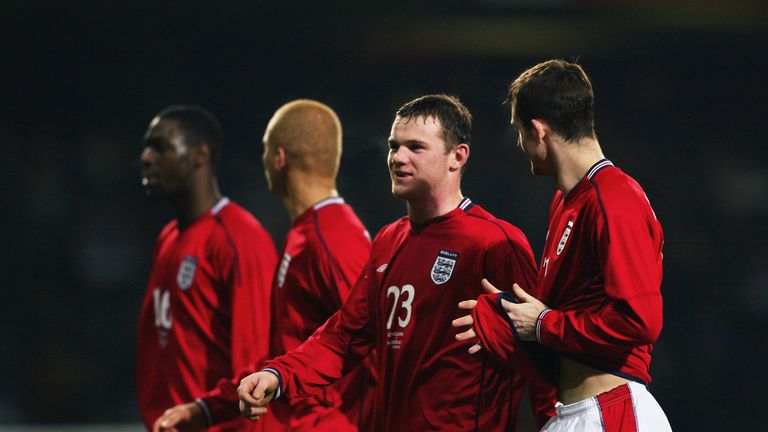 His first goal did not follow until his sixth cap, away at Macedonia in September 2003, and he would go on to add 50 more to become England's all-time top scorer before announcing his retirement last summer, but with questions over his performances at major tournaments dogging him for much of his time on the international level.
3. James Prinsep
Debut: vs Scotland, 5 April 1879
Age: 17 years, 252 days
Prinsep held the record of being England's youngest ever player for almost 124 years before it was broken by Rooney, earning his one and only cap while playing for Clapham Rangers, who were dissolved in 1911. He was also the youngest player to ever play in an FA Cup final until Curtis Weston broke that record in 2004.
Prinsep's debut came in England's ninth international game, an enthralling-sounding comeback win from 4-1 down to 5-4 up against Scotland in front of 4,500 fans at Kennington Oval, which has since become a cricket ground.
Prinsep died in 1895 at the age of 34 as a result of complications with pneumonia.
4. Thurston Rostron
Debut: vs Wales, 26 February 1881
Age: 17 years, 311 days
Rostron was known as 'Tot' due to his diminutive size, but being 5ft 6ins did not stop him from earning two England caps, both while under the age of 18.
By the time of his debut in 1881, England's history had grown by 33 per cent since the time of Prinsep's, but he could not help avoid a 1-0 loss to Wales in Blackburn.
Outside of football, Rostron worked as a weaver, before he became a bowling green keeper - but died at the age of 28 in July 1981.
5. Raheem Sterling
Debut: vs Sweden, 14 November 2012
Age: 17 years, 342 days
Sterling had played only 20 games for Liverpool when he made his England debut by starting a 4-2 defeat by Sweden in Stockholm, and helped make his country's first of the night with a smart pass for Ashley Young, whose cross was converted by Danny Welbeck.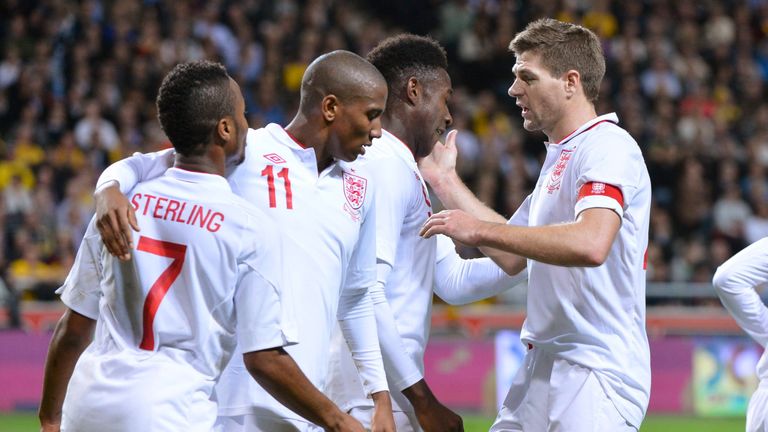 He played a major part at England's World Cup campaigns in 2014 and 2018, as well as at Euro 2016, but he has struggled for goals at international level, with only two in his 46 caps to date.
6. Michael Owen
Debut: vs Chile, 11 February 1998
Age: 18 years, 59 days
Owen had already stunned Liverpool fans with 15 goals in 33 games mostly as a 17-year-old before he was handed his England debut by Glenn Hoddle, in a 2-0 shock defeat by Chile at Wembley in the build-up to the 1998 World Cup.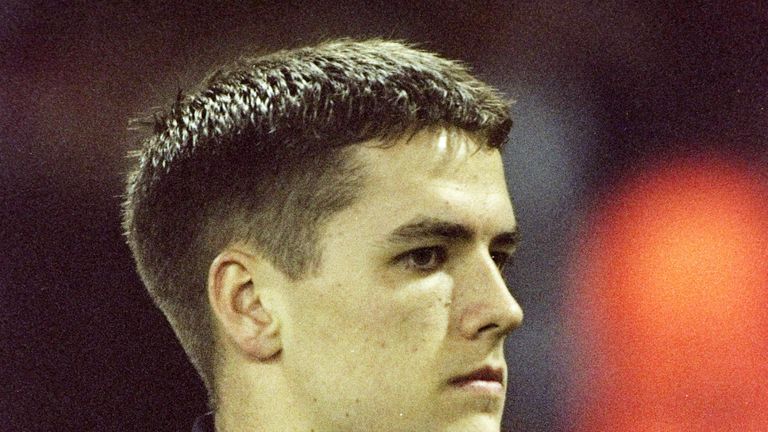 Owen was introduced as a substitute and threatened to stretch the South Americans with his pace alongside fellow debutant Dion Dublin, but could not force any clear-cut chances.
He would not have to wait long for his first England goal though, opening his account in a 1-0 friendly win over Morocco in Casablanca, just over a month before he got the world talking with his brilliant individual World Cup goal against Argentina in France.
7. Micah Richards
Debut: vs Netherlands, 15 November 2006
Age: 18 years, 144 days
Not long after breaking through as an imposing versatile defender for Manchester City, Richards was handed his first England game by Steve McClaren with 28 club matches under his belt in a 2006 friendly with the Netherlands. He started the game after Gary Neville withdrew with injury, and became England's youngest-ever defender in the process.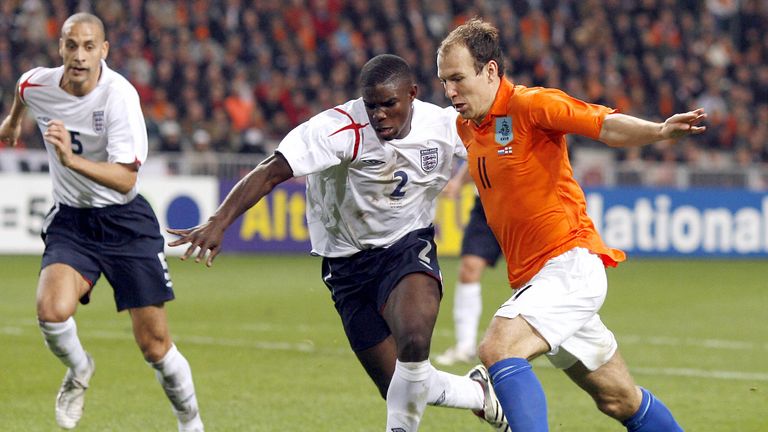 He was one of few positives of the McClaren regime, but after that was ended when England failed to qualify for Euro 2008, he would play only twice more for the international side, even when starting the majority of games during Manchester City's Premier League title win in 2012.
8. Duncan Edwards
Debut: vs Scotland, 2 April 1955
Age: 18 years, 183 days
Perhaps one of England's most promising left-sided players, Edwards was rewarded for his performances for Manchester United with a call-up to the England B team in March 1955, and a week later found himself in the main squad.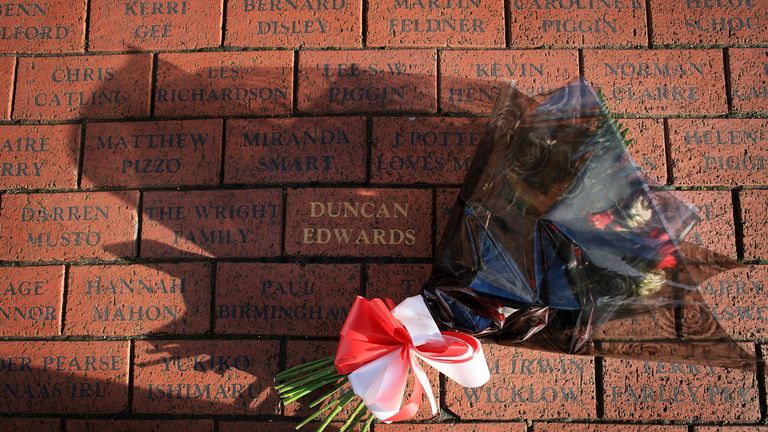 He was seen as a potential successor to Billy Wright as England captain ahead of the 1958 World Cup, by which time he had established himself firmly in the first team and impressed on the international stage.
But his England career was tragically ended when he was killed following the Munich air disaster in February of that year, with 18 caps and five goals to his name.
9. Jadon Sancho
Debut: vs Croatia, 12 October 2018
Age: 18 years, 201 days
Sancho was given his first England appearance by Gareth Southgate after an impressive breakthrough at Borussia Dortmund, where he has six Bundesliga assists this season - the most by any player in any of Europe's top-five leagues.
Already a World Cup winner with the country's U17 side, even though he was recalled by Dortmund before the knock-out stages, Sancho bypassed the U21s before making his debut in the Nations League.
10. Marcus Rashford
Debut: vs Australia, 27 May 2016
Age: 18 years, 209 days
Rashford enjoyed quite a rise after making his Manchester United debut in February 2016, scoring twice in the process, and ending the season with eight goals in 18 games. His international debut would soon follow - and his impressive starts continued.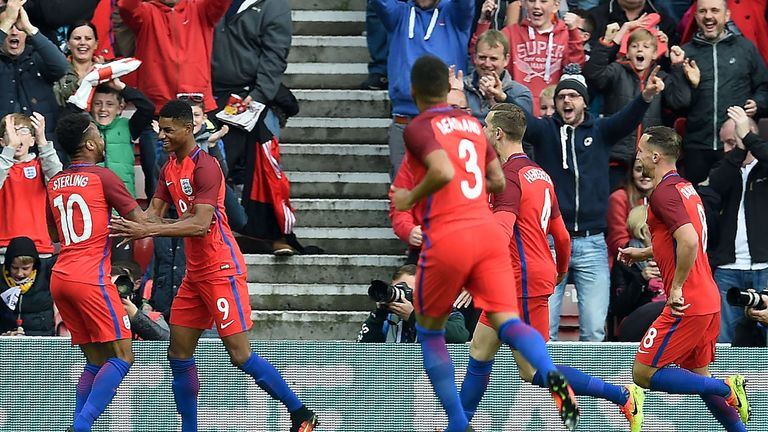 He repaid Roy Hodgson's faith to name him in the starting line-up to face Australia in a friendly shortly before Euro 2016, scoring after three minutes to make him the youngest Englishman to add a goal on his debut.
Two substitute appearances at the European Championships were a sign of things to come for Rashford, who has started only 12 of his 28 games.