New Republic of Ireland boss Mick McCarthy has revealed one of his first tasks will be to hold talks with West Ham midfielder Declan Rice.
After being unveiled as the new man in the Ireland hot seat for the next two years, replacing the departed Martin O'Neill, McCarthy declared he will hold discussions with the 19-year-old in December.
Rice is yet to make the decision over whether to pledge his international future to the Republic of Ireland or England and McCarthy has already spoken with the midfielder's father, Sean.
The West Ham player has been capped three times at senior level for the Irish national team, but not in a competitive match, and has held talks with England manager Gareth Southgate about switching allegiance.
Speaking at his unveiling as Ireland boss, McCarthy said: "I spoke to Declan's [Rice] father, Sean, and had a really good conversation with him. I just want to clear some things up as well, some misconceptions.
"Declan wasn't not here for the games because he had a falling out with Roy [Keane] or with Martin [O'Neill] - he has the utmost respect for both of those guys.
"But he was asked by Gareth Southgate to go see St George's Park and to see whether he could be enticed to play with them.
"And of course there was a hue and cry then that he shouldn't play and lots of different opinions - and he didn't say he wanted to or didn't want to.
"But he found it overwhelming and I remember saying myself, you should perhaps just get into the West Ham team.
"Take a back seat and see how he is doing. Well, he has got into the West Ham team, he's doing well and I am going to go speak to him in December when his father is around and sit down and have a chat with them both."
McCarthy also revealed he will look to speak to all his Ireland players and make them feel "comfortable and wanted" in his squad.
He paid particular reference to Cardiff player Harry Arter, who is on loan from Bournemouth, after being asked about Arter's fall out with former Ireland assistant boss Keane.
"There is enough press coverage on the story, not that I believe everything that I read, to give me the reasons why," McCarthy said.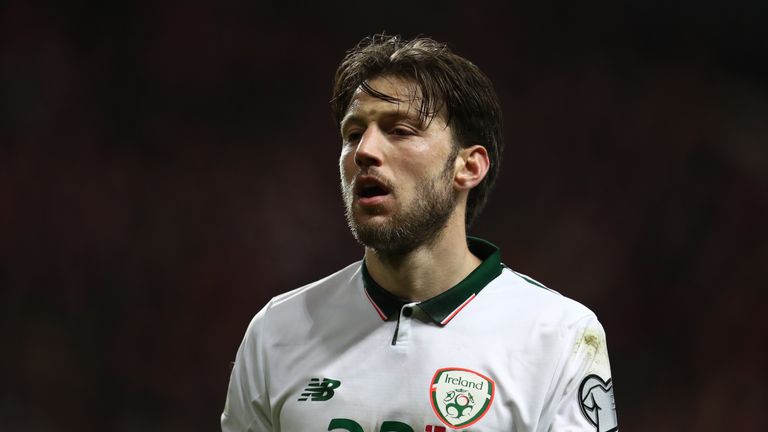 "I'll be speaking to everybody, all the players, I have got to. Not having any games, I have a chance to go down and watch them, speak to them and find out what their thoughts are.
"If he [Arter] is feeling uncomfortable, I'll try and alleviate that and make him feel comfortable and wanted to play in the team."