Joachim Low says his Germany side are hungry to win the European Championship this summer.
Germany kick-off their tournament with a game against Ukraine in Lille on Sunday June 12 and will be hoping to add the Euro 2016 trophy to the 2014 World Cup currently residing in their trophy cabinet.
The world champions, who will also play Poland and Northern Ireland in Group C, are among the favourites to triumph in France and Low says his squad are desperate to emulate Spain by winning a second major tournament in a row, despite a few stumbles in qualifying.
Speaking to Stern magazine, Low said he is confident he has the players to achieve the double and is hoping his Bayern Munich contingent can lead the team to victory.
"I believe that players like Thomas Muller, Jerome Boateng and Mats Hummels, who now lead the side with Manuel Neuer, Bastian Schweinsteiger and Sami Khedira, will get the team on course," he said.
"This team wants to be crowned European champions."
Germany made hard work of their qualifying group, winning it by just a point, after suffering surprise defeats to the Republic of Ireland and Poland.
Low dismissed the importance of their unconvincing form in recent months, the Germans were beaten 3-2 by England in a friendly in March, and insisted they would be ready when the ball gets rolling in France.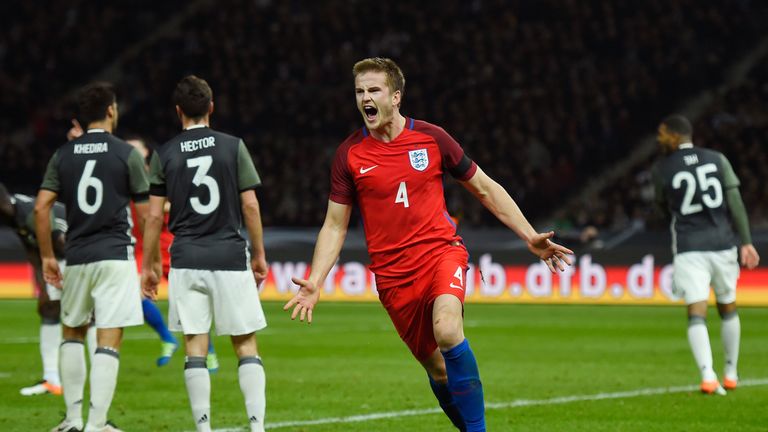 "I've been coach of Germany for a long time now and in spite of all of our friendly and qualifying games, it's the tournaments which give me the greatest motivation," he said.
"We want to prove ourselves once again and confirm our success. Once you've had this feeling of glory, then it's something which drives you on to feel it again.
"I want this pressure; I need it in order to get even better. I even enjoy the pressure to a certain extent."