Paul Pogba held back after Kylian Mbappe tackle sparks France melee
By Sky Sports News
Last Updated: 12/10/18 2:15pm
Paul Pogba had to be held back after a foul on Kylian Mbappe sparked a touchline melee in France's dramatic draw against Iceland.
France were 2-0 down until the 86th minute, when Mbappe - a second-half replacement for Antoine Griezmann - saw his shot saved before flying in off Iceland defender Holmar Orn Eyjolfsson.
Mbappe, who this week became only the fourth footballer featured on the Time magazine front cover, then scored a 90th-minute penalty to deny Iceland a first-ever win over the reigning world champions.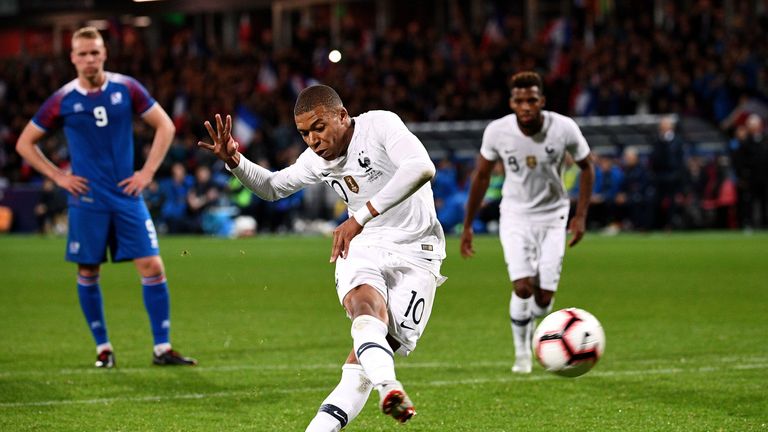 The drama boiled over moments later when Pogba, substituted midway through the second half, stormed onto the field along with several of those in the France dugout following a foul on the 19-year-old Mbappe.
Iceland midfielder Runar Mar Sigurjonsson twice kicked out at the Paris Saint-Germain forward late on, prompting a furious reaction from Les Bleus' dugout.
Sigurjonsson was booked for the challenge, while the referee had to usher France's players and staff away from the pitch.
Watch the video above to see Pogba's furious reaction to the foul on Mbappe.