Brazil coach Tite hailed the match-winning return of Neymar on Sunday, but insisted his side are more than a one-man team as they go in search of a sixth World Cup title.
The Paris Saint-Germain superstar emerged as a second-half substitute against Croatia at Anfield in his first appearance since fracturing a metatarsal while playing for his club in February.
It took him just 21 minutes to make a stunning impression with a breathtaking individual goal to break the deadlock, before Liverpool favourite Roberto Firmino completed a 2-0 win in injury time.
Tite told reporters: "He [Neymar] came back above normal, far above my expectations. I expected much less of him because it is a gradual process.
"He will have to go through stages - he is going to have his ups and downs but by the third, fourth or fifth game he will be back to his level."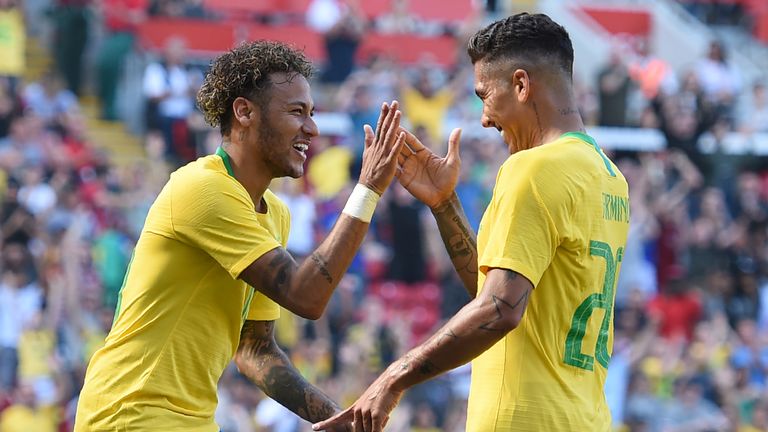 However, Tite urged caution over Neymar's return, and would not say if he had decided whether the 26-year-old will feature in Brazil's final pre-World Cup friendly against Austria in Vienna next Sunday.
He added: "He is a different player but he cannot be given the responsibility to decide - that would be inhumane. He is a key part - but not everything.
"To reach the goal requires the medical department, physiology and so much work. It is unfair to put that (pressure) on one person - the sense of the team is stronger."