Barcelona are already putting in place plans for Luis Enrique's successor, says Guillem Balague in his weekly column. Sky Sports' Spanish football expert also answers your questions on whether Jurgen Klopp and Arsene Wenger are on the Barcelona managerial shortlist and if Isco is heading to the Premier League this summer.
For a team that has based its success on its midfield, watching Barcelona use their 15th different midfield combination of the season in the league was almost painful. The very essence of the Barcelona midfield biased game played with such perfection is precisely what has made players like Lionel Messi and his partners up front so much better.
But little by little that essence is disappearing, the layers are peeling away, and what we are seeing is a team that now relies purely on its front three superstars.
Messi's goal celebrations against Leganes - particularly the penalty - show incontrovertibly that this team is not in a good place at the moment; a team lacking in confidence and playing without joy.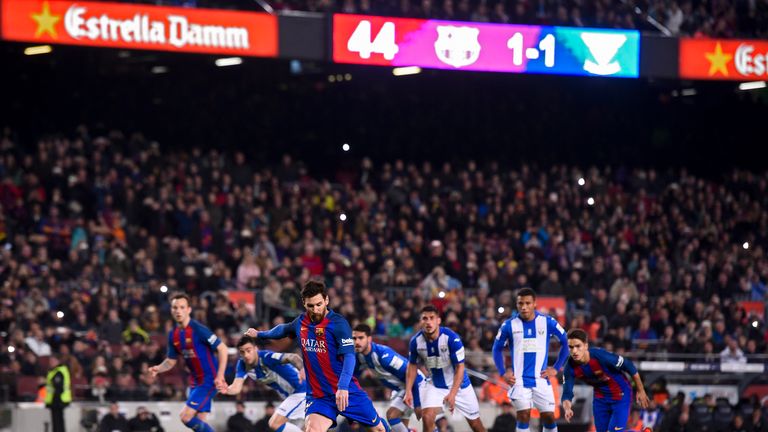 Certainly, this is a consequence, not merely because of the 4-0 defeat to PSG, but also because of the manner by which it came about. So when Messi scored the late penalty that secured victory against Leganes and reacted by not celebrating and just looking into space, what we were seeing is a man saying "what are we doing in this position, why are we playing like this and why didn't we win this game earlier".
The other positive note was the form of Marc-Andre ter Stegen, who is brilliant at the moment. On the minus side however, there was just one Catalan/Spaniard in the team. Historically much of the essence of Barcelona is linked to players coming through the ranks via the much vaunted La Masia and the Barcelona B team. Only Messi and Sergi in Sunday's line-up came via that route and this also partly explains some of the confusion seeping throughout the team.
What we are seeing now is the consequence of all those layers coming off, a team exposed, undressed. The signs were there in the games against Real Sociedad, Real Betis and both games in the cup against Atletico Madrid, matches that brought to mind the last two seasons of Frank Rijkaard's team.
A team that had won so much, but somehow forgot what it was that made them winners. And as contradictory as that may seem, frequently, the more you win, the further away from winning you are. Few sides have won more than Barcelona but now they desperately need to find a new impetus and - dare I say it - another way of winning.
As ever there were mixed messages coming from the stands, chants for Luis Enrique which may have been confused by some as being backing from the fans. But actually it comes from the 'cheerleading' stand and is the vocal personification of messages sent - consciously or unconsciously - that the board will approve of.
Their first chants for Luis Enrique were greeted by silence from the rest of the stadium. Not so the second and third. They were met by whistles not so much as criticism for Luis Enrique, but rather as a way of them saying "don't tell us what we should be thinking and who we should be supporting".
Yes he won eight of 10 titles, but as with everyone else in football, judgement is carried out on a daily basis. Barcelona fans were feeling - especially on Sunday - that this is a team neither working nor running enough; a team with too many of its members walking about or just plain confused and the finger of blame for that points straight at Luis Enrique.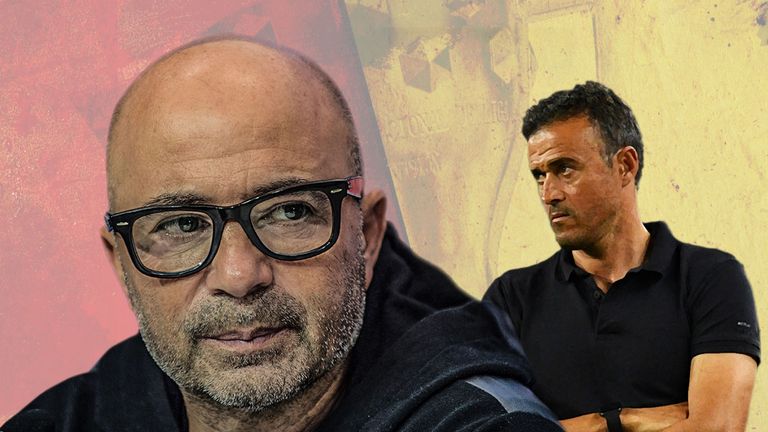 The president, Josep Maria Bartomeu, said on Sunday that there was no Plan B and they would talk to Luis Enrique in April. But the fact is that there IS a shortlist to take over from Luis Enrique which includes Jorge Sampaoli and Ernesto Valverde.
There is no way that Pep Guardiola will return and while Mauricio Pochettino has got his admirers as well, it will be difficult for Barcelona to go for the former Espanyol captain. Surprisingly, Eusebio Sacristan is not in the equation primarily because Real Sociedad play like a Barcelona team.
Ronald Koeman is favoured by a section of the media, but there are a lot of doubts about his managerial career within the Barcelona board. Certainly his previous experience in La Liga managing Valencia was not his finest hour although he did win the Copa del Rey there, so Sampaoli still looks the favourite with Valverde also in the running. We will see; time will tell.
Another problem, of course, is the ongoing - or rather non-going - discussions regarding Messi's contract. Barcelona's president and Messi's dad have spoken on the phone and any day now there will be a meeting when the talking will start. But they have not reached that stage yet, although Messi's dad is in Barcelona and if he stays a while longer, that meeting should take place sometime in the next few days.


A lot of people are saying that what is happening with Barcelona at the moment is merely a blip, and that if Luis Suarez, Messi and Neymar start producing the goods, then everything will be sorted.
Personally, I feel that there has been a football problem which I have been mentioning for some time now, namely that, apart from the front three, this is a side lacking personality; a team where there is too much changing, where the football is too direct and the midfield is being bypassed.
And there is also a structural problem at Barcelona in the sense that there is a lack of leadership in both a footballing and institutional sense and an absence of enough of those strong personalities needed in times of crisis.
Currently they are thinking of acquiring a right-back but the club is divided between those that think they should go and get somebody, like they have tried already with Hugo Mallo from Celta, and those who think he should come from La Masia and the lower ranks.
At the same time, a lot of the decisions that have been taken in recent times in La Masia have reduced the impact and effect of the world famous academy. Poor decisions, like giving key coaching roles to former players without an emphasis on picking coaches with a view to developing players. There have also been examples of roles of authority being given to friends of the president, but precious little else.
A lot of the situations are now being re-addressed, but valuable time has been lost and it will now take a while until new players begin to filter through the system.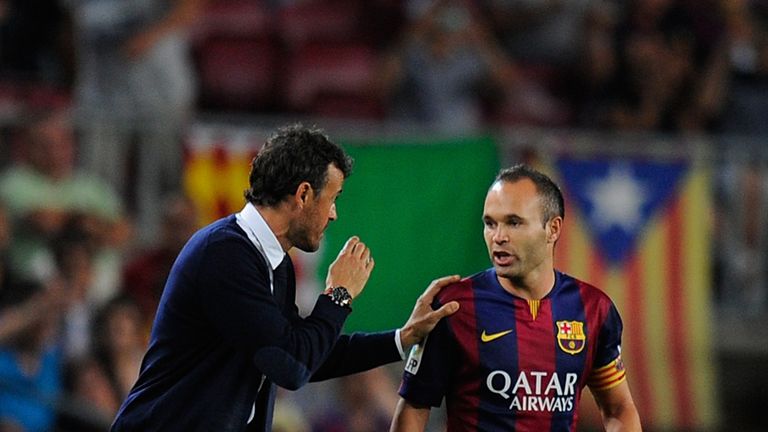 So the problems at Barcelona are not just on the pitch, although many clearly are. Some of the players are, not to put too fine a point on it, fed up with Luis Enrique.
People like Sergio Busquets and Andres Iniesta, leaders of the dressing room, who normally keep their counsel, did subtly criticise Barcelona's tactics and set up after the PSG defeat. Many players do not understand what has happened with Ivan Rakitic - why has he disappeared from a lot of games? And why is Andre Gomes given so much priority?
And perhaps worst of all, some of the players don't seem to be enjoying their football. All of which would suggest that a change at the helm is needed, except of course you have to be brave not to give a new contract to someone who has won eight titles out of 10.
However, this is what Barcelona are going to have to do. While publicly they are saying there is no Plan B, they are thinking of the future and of a new person at the helm. Luis Enrique would like it to be his assistant, Juan Carlos Unzue, but he has not got enough backing from within the club.
Watch this space. It's going to be an interesting few months.


Guillem answers your questions...
Is the return of Gareth Bale a game-changer in terms of Real's hopes of defending their CL title? (@quintyrenz)
I think Real Madrid were doing well in the Champions League, but Bale's return will take then to a new dimension. He was already becoming their most important player prior to the injury and I am convinced that before the end of the season we will be talking about him as their most important player.
Cristiano Ronaldo is finally accepting the limits of his body and as you have seen, has changed his football in the last two games. He is more generous and we have seen him assisting and helping others, and that will definitely help Bale as well.
The rotation worked again for Zinedine Zidane and the team is responding to the targets this season. Obviously the Champions League is a major pursuit, but above anything else, the league title is their main priority this season. Remember, Real Madrid have not won the title since the 2011-12 season. Let's see what happens against Valencia on Wednesday, but they are certainly favourites to win this time around.
There are reports of Kroos to Man United again. If Madrid sell, what sort of price would they be looking for? (@Shantanu3196)
I do not believe that is going to happen, I think that Kroos will stay, he is happy at the club and there is no more talk of that.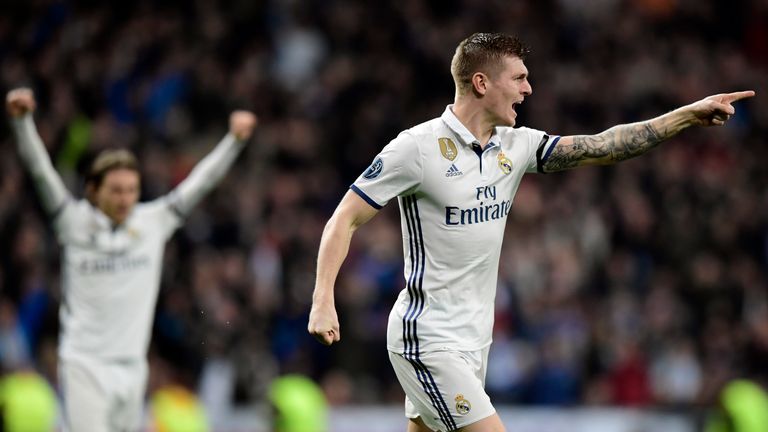 What's the latest regarding Isco? Which clubs are interested? (@Kavan010)
This is a different situation - he said after the game (against Leganes) that he has to think about his future. He has played only 10 per cent of the minutes in the Champions League, so he will be out there in the market.
And he has so much quality that there will be a lot of teams that will want him. No official offer has arrived at Real Madrid, but I can see how he would improve Chelsea, Tottenham, Juventus, Man Utd and he would like to come to the Premier League.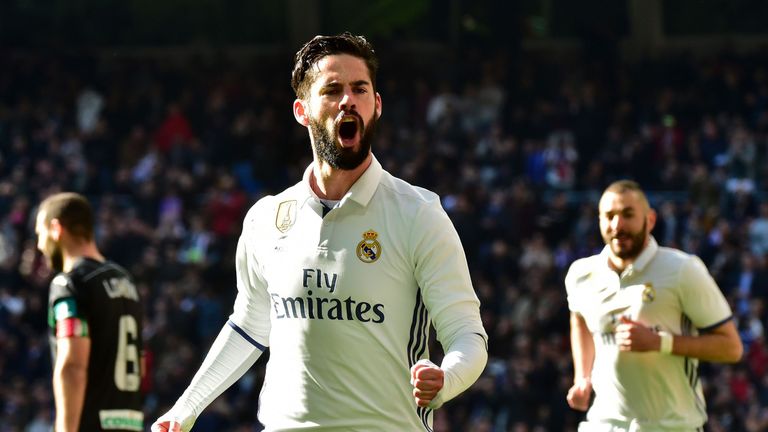 He is definitely one of the top midfielders in Europe, even though I always felt he came up a little short at Real Madrid. He lacks consistency sometimes, does not score enough goals, but he could dictate the tempo of the game at almost any of Europe's top teams.
Any idea why Liverpool owner John W Henry was at Nou Camp last night? I've heard Rakitic is a possibility.. (@MartinDarragh)
Do you really believe that the owner of Liverpool, especially given the way they are structured, is going to go to the Camp Nou just to spy or scout on a player? I think it is important to know how clubs work and that is definitely not the way that Liverpool work.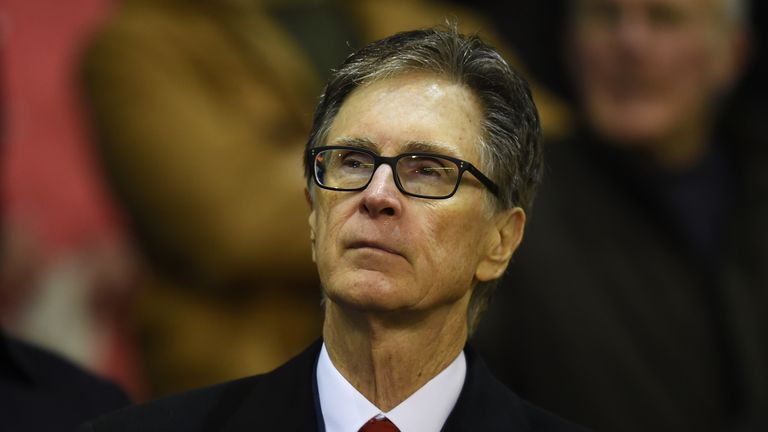 Do you think Granada can stay up after their big win against Betis? (@Ghedin1878)
I hope they can, I am friends with (manager) Lucas Alcaraz, who is the only person from Granada at that club in the first-team set-up. He had other offers, but decided to go back home to help Granada.
Leganes remind me a bit of Eibar in their first season, starting strongly but, despite giving a really good account of themselves against Barcelona, struggling for points at the moment.
So they and Deportivo may be in for a relegation battle and sometimes if you come from behind and are working hard, it gives you an impetus that others do not have. Sporting and Granada have given themselves a good opportunity to get points and I do hope that Granada get saved.
Any truth in Barca being interested in Klopp to replace Luis Enrique? What about Wenger? (@Red1007)
Barcelona have no interest in Klopp or Wenger. As far as Klopp is concerned, it is not because he isn't good - he quite clearly is - but rather because there is no way they could ever coax him away from Liverpool. Wenger, meanwhile does not figure in their plans.