Sky Sports pundit Charlie Nicholas believes Arsenal have not dramatically improved this season and are still vulnerable defensively.
Arsenal currently sit second in the Premier League table, equal with league leaders Manchester City on 25 points. 
The Gunners had 17 points after 11 games, and were sixth in the table after losing at Swansea this time last year.

But speaking ahead of the north London derby between Arsenal and Tottenham - live on Sky Sports - Nicholas does not feel Arsenal have performed much better this season despite their league position.
"I think Arsenal are what they are, I don't think it's dramatically improved, it's slightly better," he told Soccer Saturday.
"The cohesion of the team domestically is a bit better and they're coping at the moment without the vast injuries that they have."
Nicholas also highlighted Arsenal's defensive vulnerabilities witnessed in a 5-1 loss to Bayern Munich in the Champions League on Wednesday night.
"I think the vulnerabilities Arsenal have been there for the last eight years," he explained.
"Everybody knows you can get at them defensively, they've improved a bit as their record this season tells you and they're eight points better off than they were this time last season. It's a team that's improved in terms of the performances of Ozil in particular going forward.
"Sanchez we know what he gives you. Giroud is not playing well for me yet but he's nicking a few goals so the positive side is still the attacking side."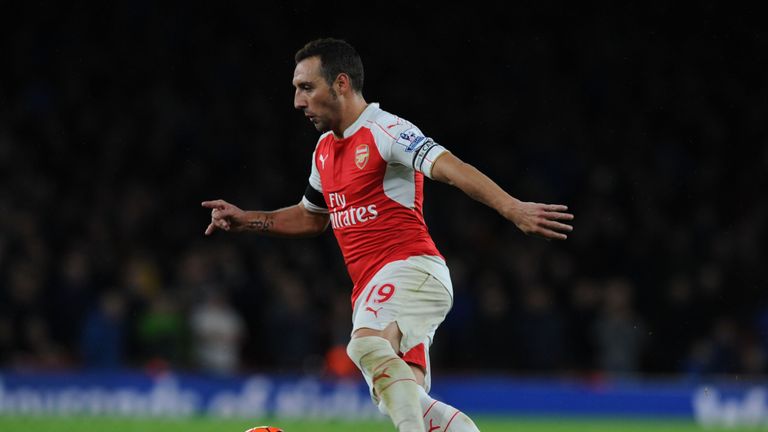 The former Arsenal forward also questions the position of Santi Cazorla in the team as he's playing predominantly as a central midfielder this season rather higher up the pitch.
"I'm still unsure whether Cazorla is right for certain games in the deep lying midfield," he said.
"He's got wonderful ability, two great feet but when you're asking him to do the other side of these games the hard yards, it's a difficult process for him. I think he was one of those who were exposed against Bayern."