David Beckham thinks a World Cup in North America would be an 'incredible' event
Last Updated: 05/06/18 5:10pm
Former England captain David Beckham says a World Cup in North America would be "very special".
The venue for the 2026 tournament will be decided next week and a joint bid from the US, Canada and Mexico will be going up against a bid from Morocco.
Beckham used to play for LA Galaxy in the MLS and he says the sport has surged in popularity in that part of the world.
"A football competition as big as the World Cup deserves to be in great places," he said.
"And if the US, Canada and Mexico get that, it will be very special.
"I know the passion that runs through all three of those countries - I played in LA for six years and when we travelled to Canada, I have seen that passion.
"And don't get me started on Mexico! There are not many nations that are as passionate as Mexico.
"I went to a couple of games the last time America hosted the World Cup (1994) and it was incredible.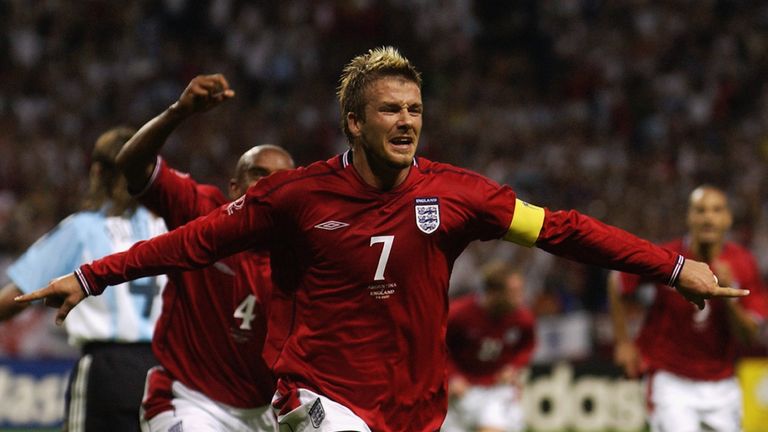 "Now, there are more people who understand the game and get excited about the game.
"The infrastructure will be there and, more importantly the excitement and the passion will be there.
"I think a joint bid is important and it is three places where football runs deep.
"I have seen how much the game has grown in the last 10 years, people are really getting behind the game
"If it does happen I know, as a fan, I will be going to that World Cup."