Premier League: Hull City manager Steve Bruce targets 20-point mark
Hull City manager Steve Bruce admits reaching 20 points before Christmas would be a huge boost.
Last Updated: 14/12/13 8:02am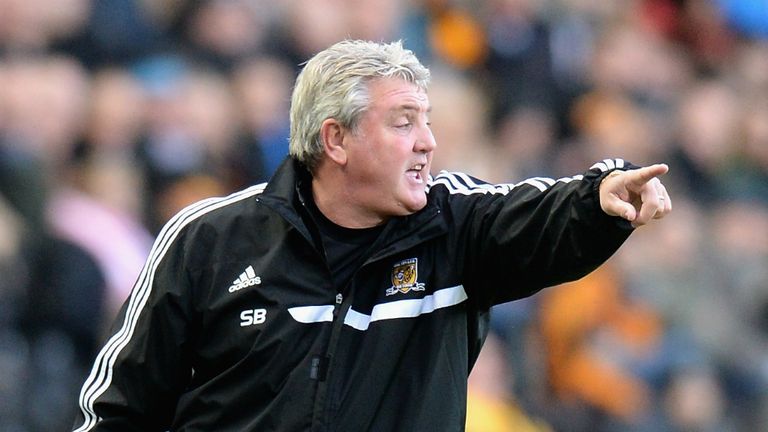 Bruce's side have enjoyed a positive campaign thus far, picking up 18 points from their opening 15 top-flight matches to leave them in 12th place going into Saturday's game with Stoke.
Hull's home form has proved key to that, with all but four of their points coming at the KC Stadium.
The 1-0 defeat to Crystal Palace on 23 November was their only league loss there and Bruce admits he would settle for just two more points from the Stoke game and the trip to West Brom before Christmas.
"Could this period define the season? Yes, I think so," he said.
"If you can put back to back games together now, that can stand you in good stead.
"Can we get to 20 points before Christmas? That would be ideal and we'd be halfway to getting where we want to be.
"We knew how difficult it would be to be in the Premier League and we knew we would have to be really, really good at home and, touch wood, we have been.
"It's imperative it stays that way because we're under no illusion how hard it will be."
Bruce is keen to add to his squad in January but it is an existing member of the playing staff he is more interested in.
Midfielder Jake Livermore is on loan from Tottenham but Bruce would welcome the opportunity to sign him to a permanent deal.
"I'd love to do a deal for Jake if it's possible but he's Tottenham's player," he added.
"I'll have a conversation and the key to it is Spurs. Jake has now played 15 times for us this season and done very well for us.
"It's in their corner because he's their player and whether they are willing to sell is a big question."
Watch Hull take on Stoke this Saturday. Coverage begins on Sky Sports 1 HD from 5pm.